Are you planning a visit to London in autumn? You've chosen a captivating time to explore the capital city as it dons its vibrant autumn colors and exudes a charming atmosphere. London in autumn is a delightful blend of mild weather, falling leaves, and a wealth of cultural offerings.
Below, we will explore the weather conditions in London during autumn, provide essential tips on what to wear, suggest exciting things to do in London in autumn, highlighting the top places to explore, recommend autumn activities, showcase the best exhibitions and events, highlight the top theatre shows, and offer guidance on getting around the city. Get ready to embrace the seasonal charm and make the most of your trip to London in autumn!
Weather in London in Autumn
As the vibrant colors of summer begin to fade, London embraces the enchanting season of autumn. With its mild climate and unique charm, the capital city of England experiences a delightful transition during the months of September, October, and November. This is also one of the best times to visit London in terms of weather as well as budget.
Autumn in London brings mild temperatures and a beautiful transformation of the city's foliage. During September, the average temperature ranges from 13°C (55°F) to 17°C (63°F), while in November, it drops to around 8°C (46°F) to 12°C (54°F). Expect occasional rainfall, so it's advisable to be prepared with appropriate clothing and an umbrella.
Also, note that prices for hotels in London will be reasonable around this time before the Christmas period causes a rise. You can find great bargains for London hostels, amazing hotels near London Eye as well as beautiful hotels along the river. For additional tips on where to stay in London as well as the best areas for families see our other posts.
September: A Gentle Farewell to Summer
London in September bids farewell to the warmth of summer while welcoming the cooler breeze of autumn. Average temperatures range between 14°C (57°F) and 20°C (68°F), creating a comfortable and pleasant atmosphere for outdoor activities. The days gradually become shorter, providing ample opportunity to witness the changing hues of foliage as parks and gardens begin to display their autumnal splendor. Don't forget to pack a light jacket or sweater for those cooler evenings.
October: Crisp Days and Golden Landscapes
As October in London arrives, the city revels in the true essence of autumn. The temperatures dip slightly, ranging from 10°C (50°F) to 15°C (59°F), infusing the air with a crisp and refreshing quality. It's the perfect time to take long walks along the city's charming streets, adorned with golden leaves, or explore the numerous parks and green spaces that come alive with the warm tones of the season. Embrace the cozy ambiance of London's cafes and pubs, savoring a cup of steaming hot chocolate or indulging in seasonal treats.
November: Embracing the Arrival of Winter
November in London ushers in the final chapter of autumn in London. The temperature continues to drop, averaging between 7°C (45°F) and 11°C (52°F). While occasional rain showers may grace the city, the misty atmosphere adds a touch of enchantment to the surroundings. It's the ideal time to immerse yourself in the city's cultural offerings, from visiting world-class museums to enjoying the vibrant theater scene. As the month progresses, London starts to prepare for the festive season, with sparkling lights and decorations adorning the streets, creating a magical atmosphere.
Throughout autumn, London showcases its remarkable ability to gracefully transition from one season to another. The city's parks, such as Hyde Park, Regent's Park, and Richmond Park, provide idyllic settings for leisurely strolls amidst the breathtaking beauty of falling leaves.
As you explore London's autumn landscapes, you'll be captivated by the captivating colors, the gentle rustling of leaves underfoot, and the crispness of the air, all working together to create an unforgettable experience in the heart of the city.
What to Wear in London in Autumn
When packing for London in autumn, it's essential to have versatile clothing options that accommodate the changing weather. Here are some key items to include in your packing list:
Things to Do in London in Autumn
There are plenty of amazing things to do in London in addition to free attractions. For additional tips on attractions to visit with kids read our post.
Visit Museums and Galleries: London is home to an array of world-class museums and galleries. Explore the British Museum, the National Gallery, the Tate Modern, and the Victoria and Albert Museum to admire art, history, and special exhibitions.
Stroll through Royal Parks: Take leisurely walks through London's Royal Parks, such as Hyde Park, Regent's Park, and Richmond Park. Enjoy the breathtaking autumn foliage and take in the serene beauty of nature.
Thames River Cruise: Embark on a scenic Thames River cruise and admire London's iconic landmarks from the water. Take in the sights of the Tower Bridge, the Houses of Parliament, and the London Eye.
Explore Historic Landmarks: Discover the city's rich history by visiting iconic landmarks such as the Tower of London, Buckingham Palace, and St. Paul's Cathedral. Immerse yourself in the architectural wonders and fascinating stories. For the best views in London read our guide.
Indulge in Autumn Flavors: Sample the seasonal delights at the city's food markets and cozy cafes. Savor comforting dishes, apple pies, pumpkin spice treats, and warming cups of tea or mulled wine.
Top Places to Explore in Autumn
Kew Gardens: Immerse yourself in the autumnal beauty of Kew Gardens. Explore the botanic gardens, stroll through the Arboretum, and witness the vibrant hues of changing leaves.
Hampstead Heath: Escape to the idyllic Hampstead Heath, a sprawling green oasis in the city. Enjoy leisurely walks, panoramic views, and the tranquil atmosphere of this expansive park.
Greenwich Park: Venture to Greenwich Park, a historic royal park offering breathtaking views of the city skyline. Take a stroll among the autumn foliage and visit the Royal Observatory for an unforgettable experience in Greewich.
Richmond Park: Discover Richmond Park, the largest of London's Royal Parks. Lose yourself amidst the golden hues of autumn, spot deer roaming freely, and revel in the natural beauty surrounding you.
Little Venice: Take a scenic walk along the canals of Little Venice, where colorful houseboats and trees lining the waterway create a picturesque autumn setting. Enjoy charming cafes, quaint shops, and peaceful boat rides.
Top Autumn Activities in London
Autumn Festivals: Embrace the spirit of autumn by attending festivals celebrating the season. From Oktoberfest celebrations to harvest festivals, you'll find a range of events offering seasonal food, drinks, and entertainment.
Halloween Celebrations: Join in the Halloween festivities in London, with haunted tours, costume parties, and spooky events taking place across the city. Visit haunted attractions like the London Dungeon for a thrilling experience.
Bonfire Night: Experience Bonfire Night on November 5th, commemorating the failed Gunpowder Plot. Enjoy spectacular fireworks displays, bonfires, and traditional Guy Fawkes celebrations in various parks and open spaces.
Autumnal Walks: Take advantage of the crisp autumn air and go for leisurely walks in the city's parks and green spaces. From the Serpentine in Hyde Park to the Kyoto Garden in Holland Park, there are serene spots to explore.
Seasonal Shopping: Explore the city's markets and shops to discover unique autumn-themed goods and seasonal produce. From farmers' markets to vintage fairs, you'll find a wide range of treasures to enjoy.
Best Exhibitions in London
The British Museum: Visit the British Museum to explore its remarkable collection, featuring artifacts from around the world. Discover exhibitions showcasing ancient civilizations, cultural history, and archaeological wonders.
The National Gallery: Immerse yourself in the world of art at the National Gallery, home to a vast collection of European masterpieces. Marvel at works by renowned artists like Leonardo da Vinci, Van Gogh, and Monet.
Tate Modern: Experience contemporary art at the Tate Modern, housed in a former power station. Explore exhibitions featuring modern artworks, installations, and thought-provoking displays.
Victoria and Albert Museum: Delve into the world of design and craftsmanship at the Victoria and Albert Museum. Discover exhibitions highlighting fashion, architecture, photography, and decorative arts.
Natural History Museum: Embark on a journey through natural history at the Natural History Museum. Explore exhibitions on dinosaurs, human evolution, geology, and wildlife, and be amazed by the incredible specimens on display.
London Events in Autumn
London Film Festival: Immerse yourself in the world of cinema at the London Film Festival. Experience premieres, screenings, and events showcasing a diverse range of films from around the globe.
Diwali Festival: Celebrate the festival of lights at Diwali events held in various locations across the city. Enjoy vibrant parades, music, dance performances, and delicious Indian cuisine.
The Lord Mayor's Show: Witness the spectacular Lord Mayor's Show, a historic event that takes place in November. Marvel at the grand procession, floats, and pageantry as the newly elected Lord Mayor of London takes office.
NFL London Games: Catch the excitement of NFL American football games held in London during the autumn season. Experience the electrifying atmosphere as top teams compete at iconic stadiums.
Christmas Lights Switch-On: As autumn progresses, the city gears up for the festive season. Witness the magical Christmas lights switch-on ceremonies at various locations, illuminating the streets with dazzling displays.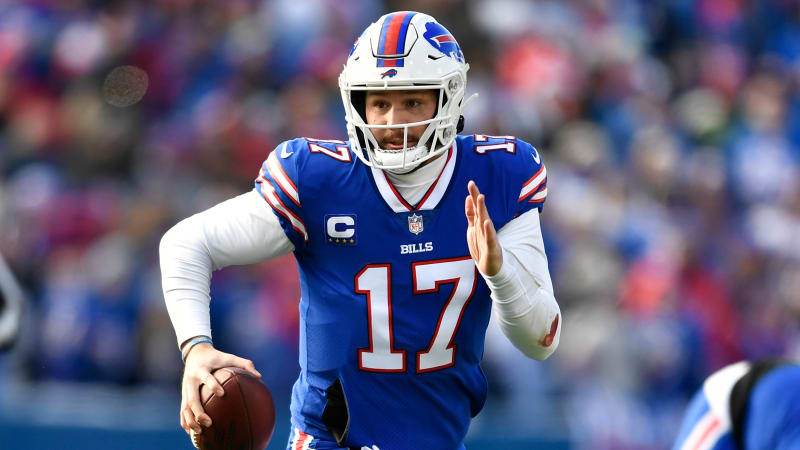 Best London Theatre Shows in Autumn
West End Musicals: Experience the magic of world-class musicals in London's West End. From long-running favorites like "The Phantom of the Opera" to new productions, there's a show to suit every taste.
Shakespeare's Globe Theatre: Immerse yourself in the timeless works of Shakespeare at the reconstructed Globe Theatre. Watch captivating performances of his plays in an authentic Elizabethan setting.
Royal Opera House: Indulge in the enchanting world of opera and ballet at the Royal Opera House. Witness breathtaking performances by renowned artists and immerse yourself in the grandeur of the venue.
National Theatre: Explore the diverse range of productions at the National Theatre. From thought-provoking dramas to innovative contemporary performances, you'll find a wealth of theatrical experiences.
Off-West End Productions: Don't overlook the vibrant Off-West End theatre scene. Discover innovative and cutting-edge productions in intimate venues, showcasing emerging talent and bold storytelling.
Getting Around London
London offers a comprehensive transportation network that makes getting around the city convenient. Here are some popular modes of transportation:
London Underground (Tube): The Underground is the fastest way to travel within London. With its extensive network of lines and stations, it provides easy access to various parts of the city.
Buses: London buses cover a vast network, offering a convenient mode of transport. Consider using a contactless payment method or an Oyster card for seamless travel.
Cycling: London has dedicated cycling lanes and bike-sharing schemes available. Rent a bike and enjoy cycling around the city, taking advantage of the bike-friendly routes.
Black Cabs: London's black taxis are a traditional and reliable mode of transportation. Hail a cab on the street or find one at designated taxi ranks.
Walking: Many of London's attractions are within walking distance of each other. Enjoy the crisp autumn air and explore the city's streets and parks on foot.
Airport Guides: See our guides on transportation as well as tips on how to get into central London from airports.
London in autumn offers a captivating blend of seasonal beauty, cultural experiences, and exciting events. With this guide, you're now equipped with essential information to make the most of your visit. So pack your versatile clothing, plan your itinerary, and get ready to embrace the seasonal charm of London in autumn!
London in autumn is a remarkable destination that invites you to revel in the changing seasons and immerse yourself in the city's cultural offerings. With mild temperatures, stunning foliage, and a host of events and exhibitions, there's something for everyone to enjoy.
Whether you're exploring the parks, visiting museums, attending festivals, or indulging in theatre shows, London offers a memorable autumn experience. Pack your essentials, plan your adventures, and get ready to create unforgettable memories in the capital!
FAQs (Frequently Asked Questions)
Is autumn a good time to visit London?
Yes, autumn is a fantastic time to visit London. The mild temperatures, vibrant foliage, and cultural events make it an enchanting season to explore the city.
What should I pack for London in autumn?
Pack versatile clothing for layering, including long-sleeved shirts, lightweight sweaters, a jacket or coat, trousers or jeans, scarves, hats, and comfortable walking shoes.
What are some popular events in London during autumn?
Some popular events in autumn include the London Film Festival, Diwali Festival, The Lord Mayor's Show, NFL London Games, and Christmas lights switch-on ceremonies.
What are some must-visit places in London in autumn?
Top places to explore in autumn include Kew Gardens, Hampstead Heath, Greenwich Park, Richmond Park, and Little Venice.
How do I get around London?
London offers a comprehensive transportation system, including the Underground (Tube), buses, cycling options, black cabs, and walking.
---
Read All London Seasonal Guides:
London Monthly Guide:
January | February | March | April | May | June | July | August | September | October | November | December