Last Updated on 24 October, 2020
If you thought that the entire London city was by itself magnificent and a treat to the senses, wait until you travel to Kensington. The area is full of everything, stately and haute-couture! You will come across museums, and be on a cultural-high after exploring the neighborhoods on foot. Thankfully, many Airbnb options are available for the budget-travelers as well as those seeking a little luxury when they travel. Below are some of our recommended Airbnbs to check out in Kensington.
Stunning Airbnbs In Kensington & Chelsea
There is no denying just what an amazing location Kensington is for visitors both short and long term visitors to London is. There are plenty of cool things to do in Kensington as well as Chelsea, Notting Hill and surround areas.
An area rich with both culture and entertainment for all ages in addition to some of London's best gastronomy too. What more can one need apart from a lovely home to come home to at the end of the day's exploring? Below are some of the best Airbnbs in Kensington London, covering South Kensington Airbnbs, Knightsbridge, Chelsea and more.
The first thing to draw your attention here is going to be the all-white interiors. There is a Television, a kitchen, and free Wi-Fi along with cozy furniture all around. If you feel like exploring on foot, the Kings Road with all its bars, restaurants, and shops is just at a walkable distance. Location is prime since you can easily reach Thanes River after a 15 minutes' walk. The Saatchi Gallery and Peter Jones in Sloane Square are all in the vicinity. Check rates and availability here.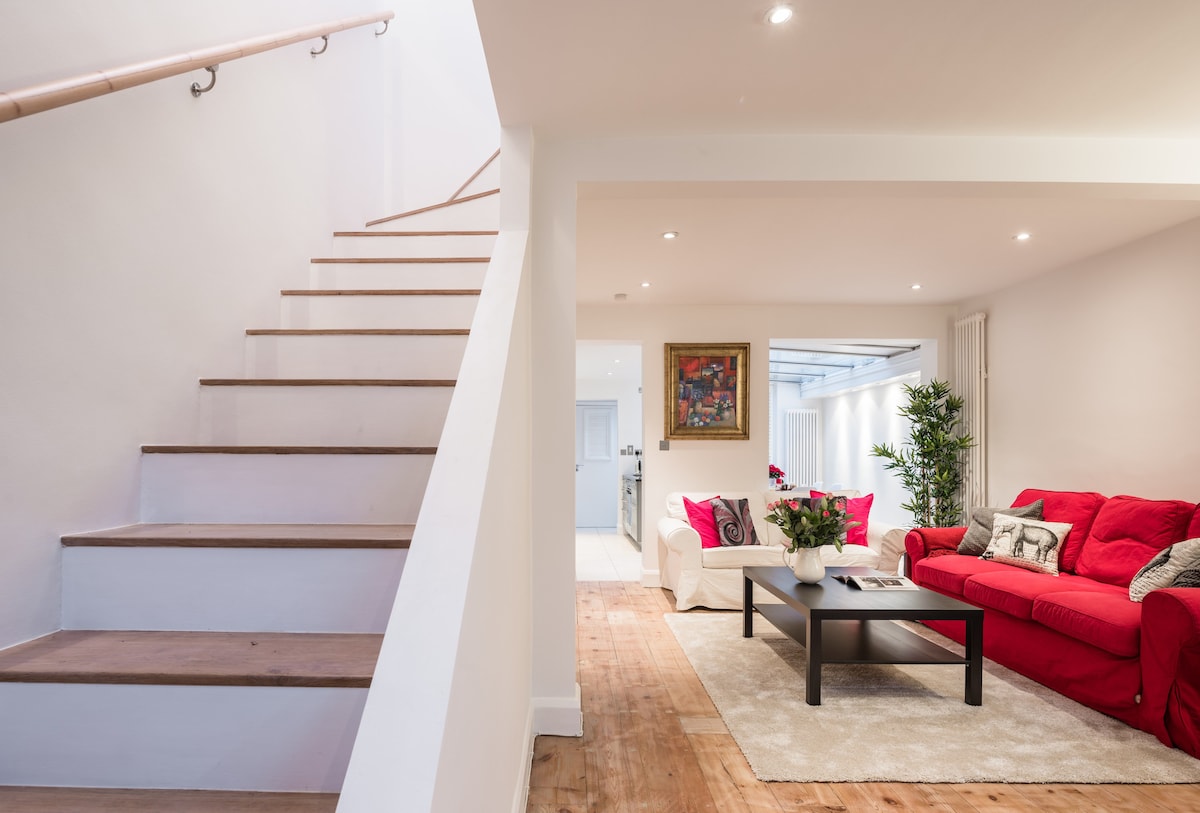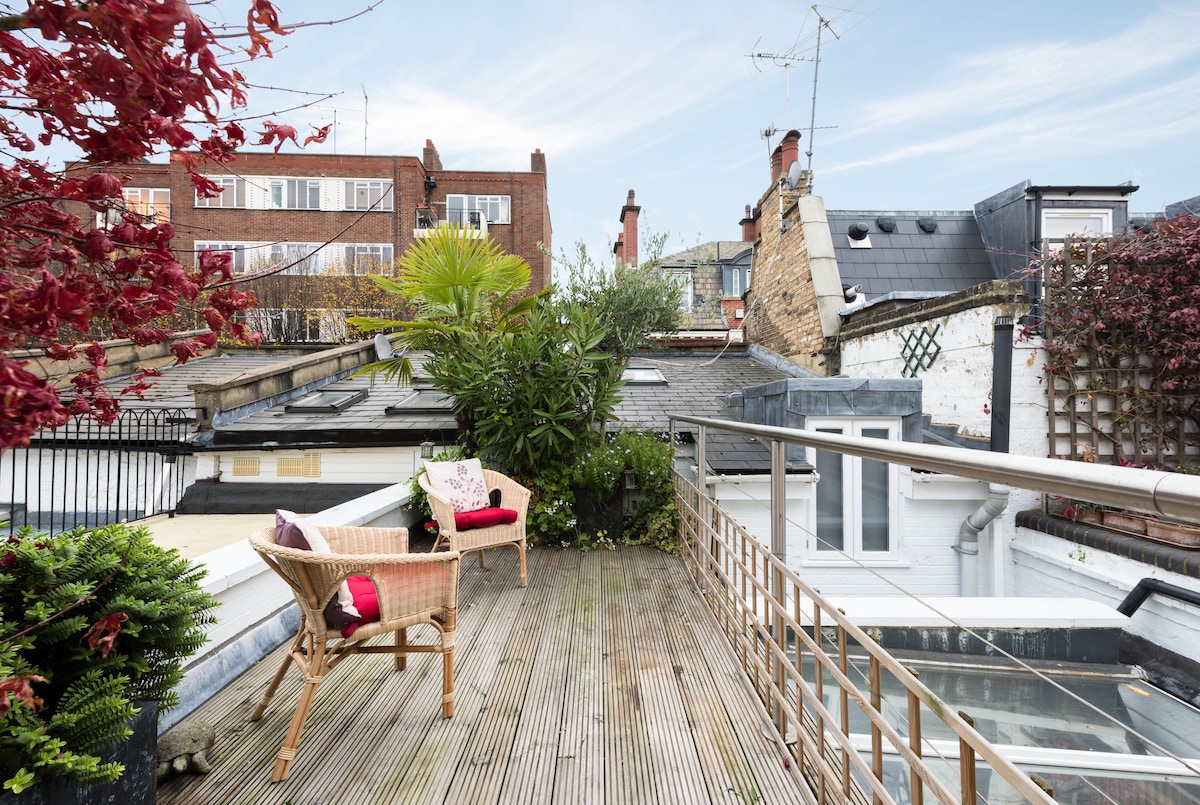 Blending in both conventional and modern designs, the home is a perfect choice for the families traveling to London. The home emanates a warmth like no other with well-made, soft beds, and a bathtub to soothe your nerves. Avail Wi-Fi, full kitchen, dryer, and dishwashing facilities. The pet-friendly accommodation is located in Chelsea, south of Kensington, near the Museum of Victoria and Albert and the Natural History Museum. Check rates and availability here.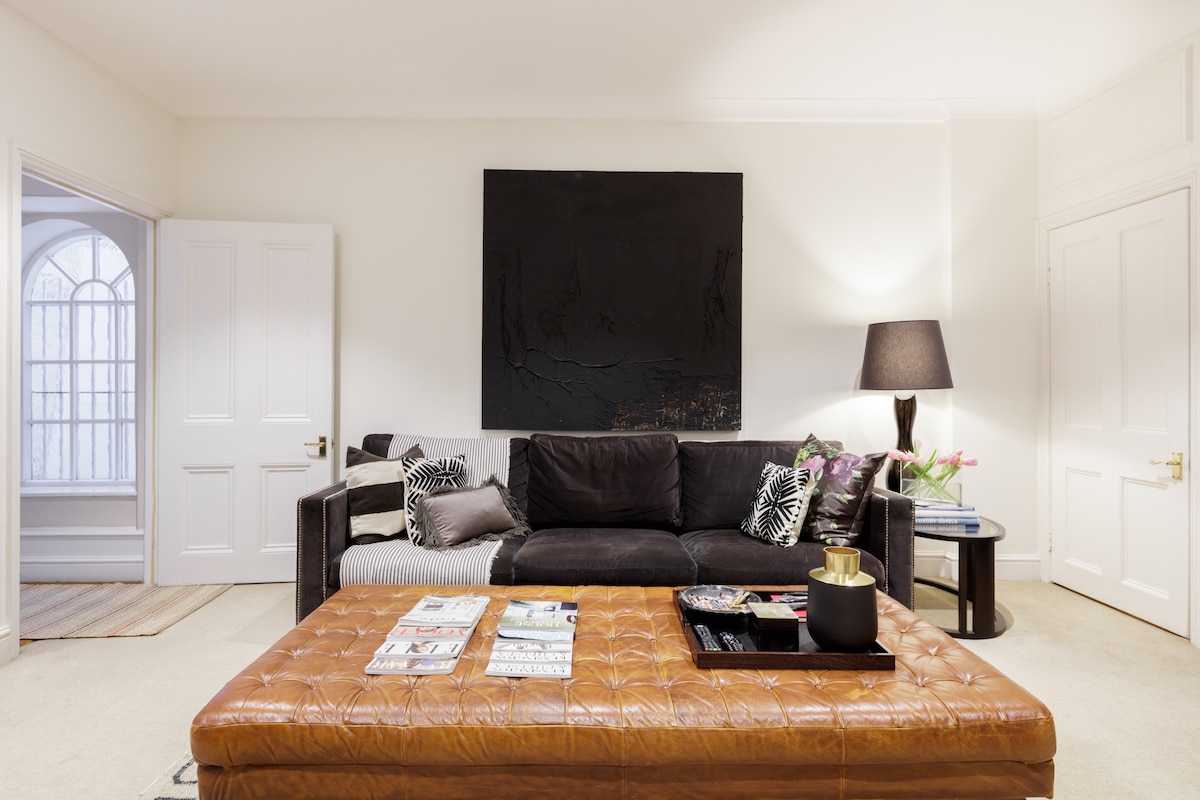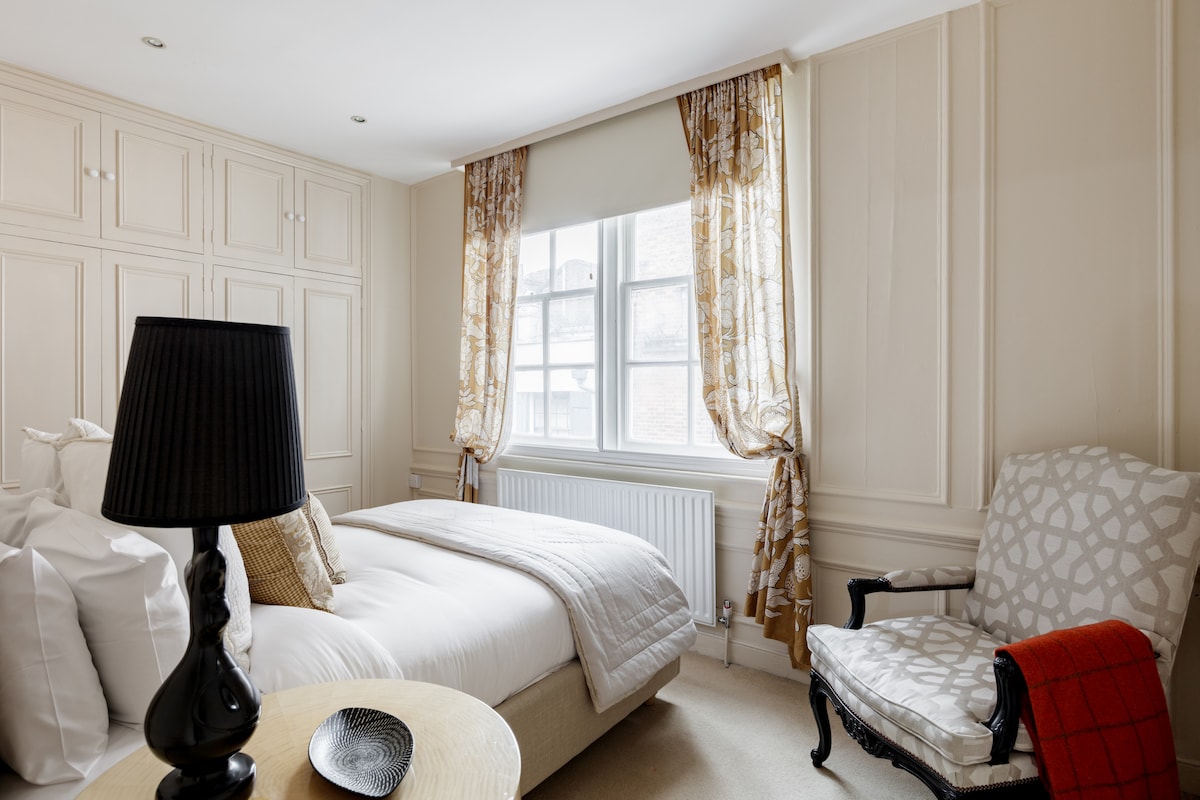 The Ennismore Gardens in Central London is all about quaint old-school London magic. The country-house style homes with ivies on the doorways will transport you to another by-gone era. The visceral charm of this traditional home with a large sofa and compact kitchen space is just perfectly in tune with the design. Located near the Royal Albert Museum and Hyde Park, the accommodation is great for couples and families. Check rates and availability here.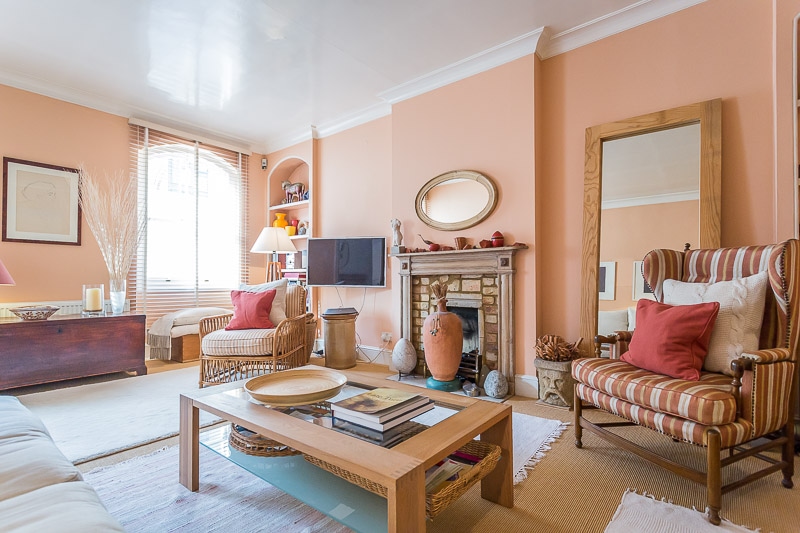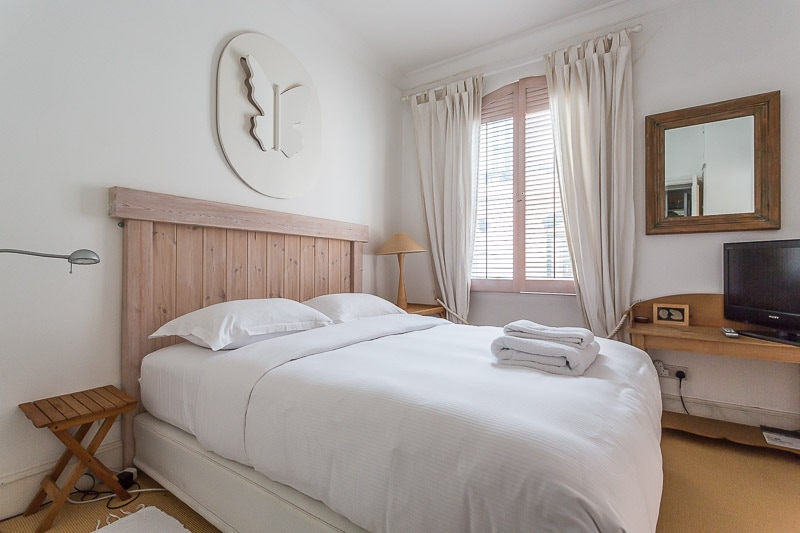 The modern apartment has spacious interiors and is modern in design with all the necessary amenities too. Walk in to get easy check-in, ornately decorated interiors, with well-stocked kitchens and bathroom cabinets. The guests can expect bathroom essentials, dryer and washing machines, and room heating facilities. The darkening shades keep the rooms cool and give you a comfortable stay. Located just 0.4 miles from the Harrods, other posh stores, and cafes, this accommodation is very accessible. Check rates and availability here.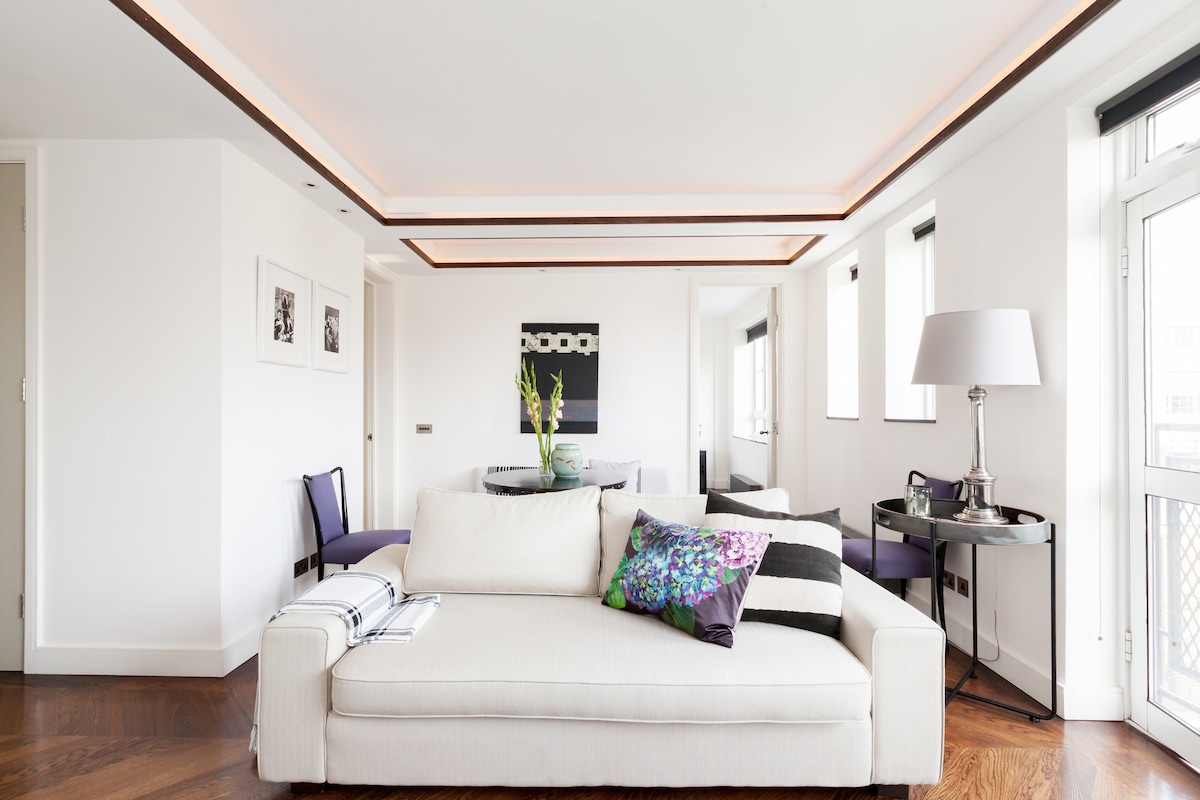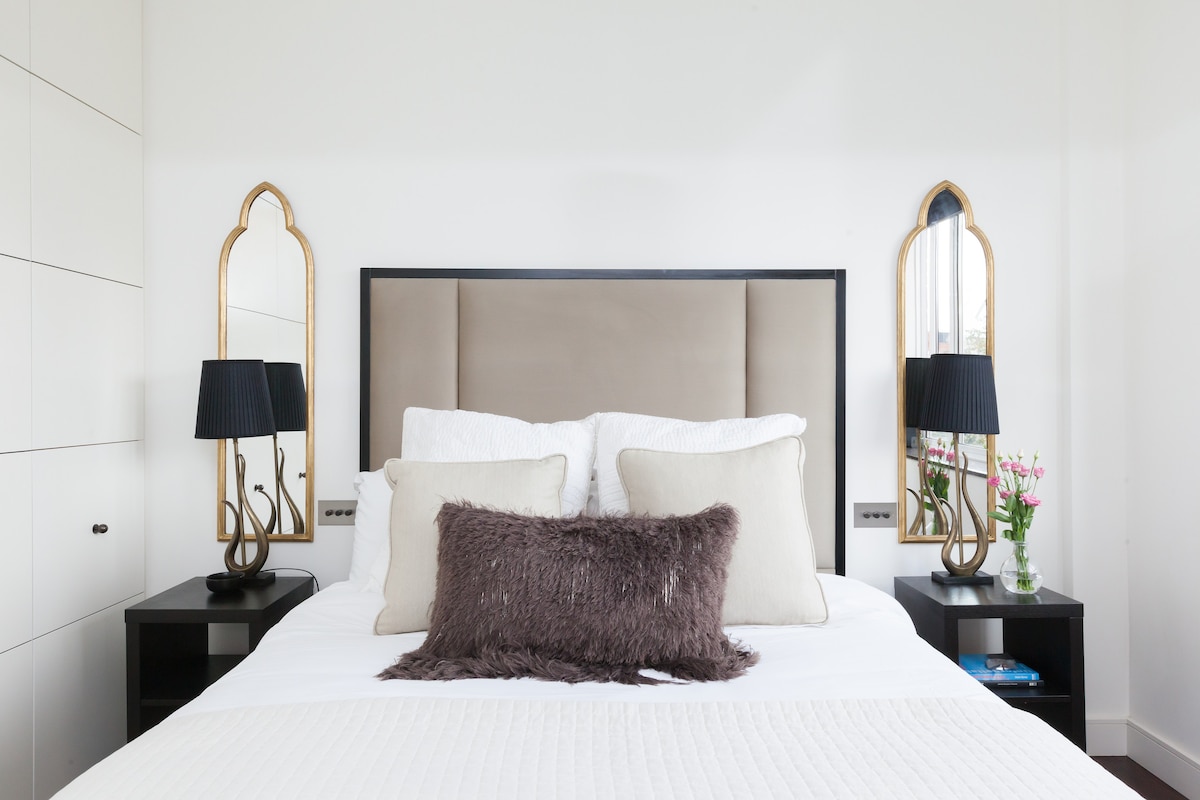 If you always had a desire to stay in a quaint neighborhood with picture-perfect mews house style, this one is just for you. The five-bedroom house is one of the prettiest ones, with an old-world charm all over it. The house is ideal for a big family of nine, and it gets a neat English kitchen and living room with classical décor. The location at the Knightsbridge area means you are just a few steps away from Harrods and a few other posh stores. Check rates and availability here.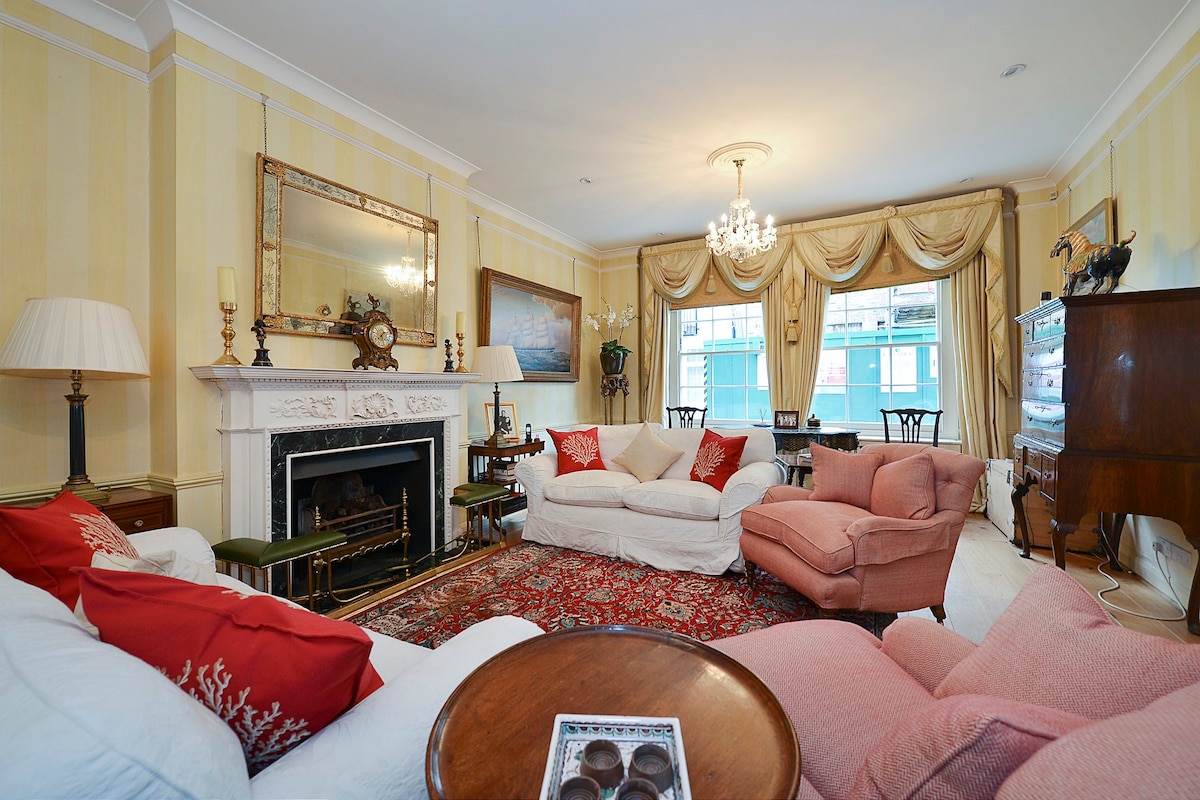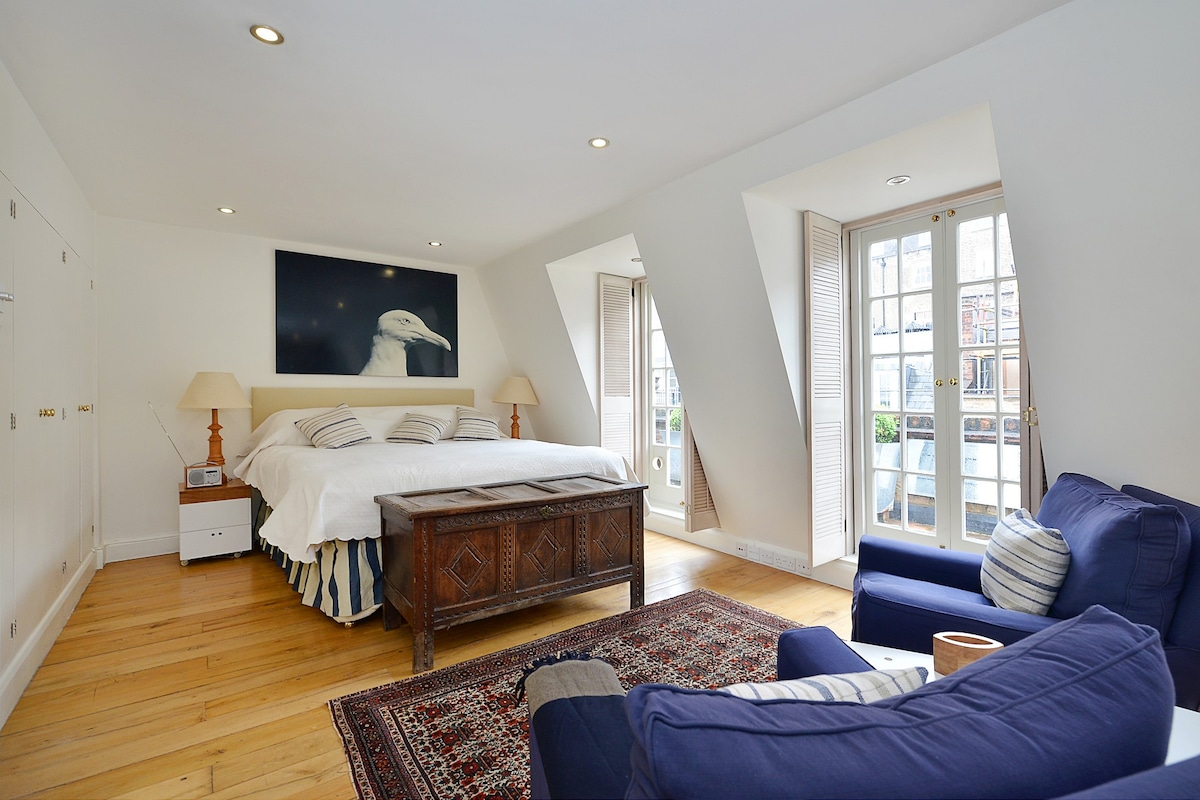 This one-bedroom boutique-styled apartment is perfect when it comes to décor. The interiors are a fine blend of modern designs and classical patterns. The Victorian building and the big windows are greatly letting in the much-needed natural ventilation and light. The view is magical from all the rooms. The home is on Cromwell Road, in Greater London, facing the Natural History Museum. Check rates and availability here.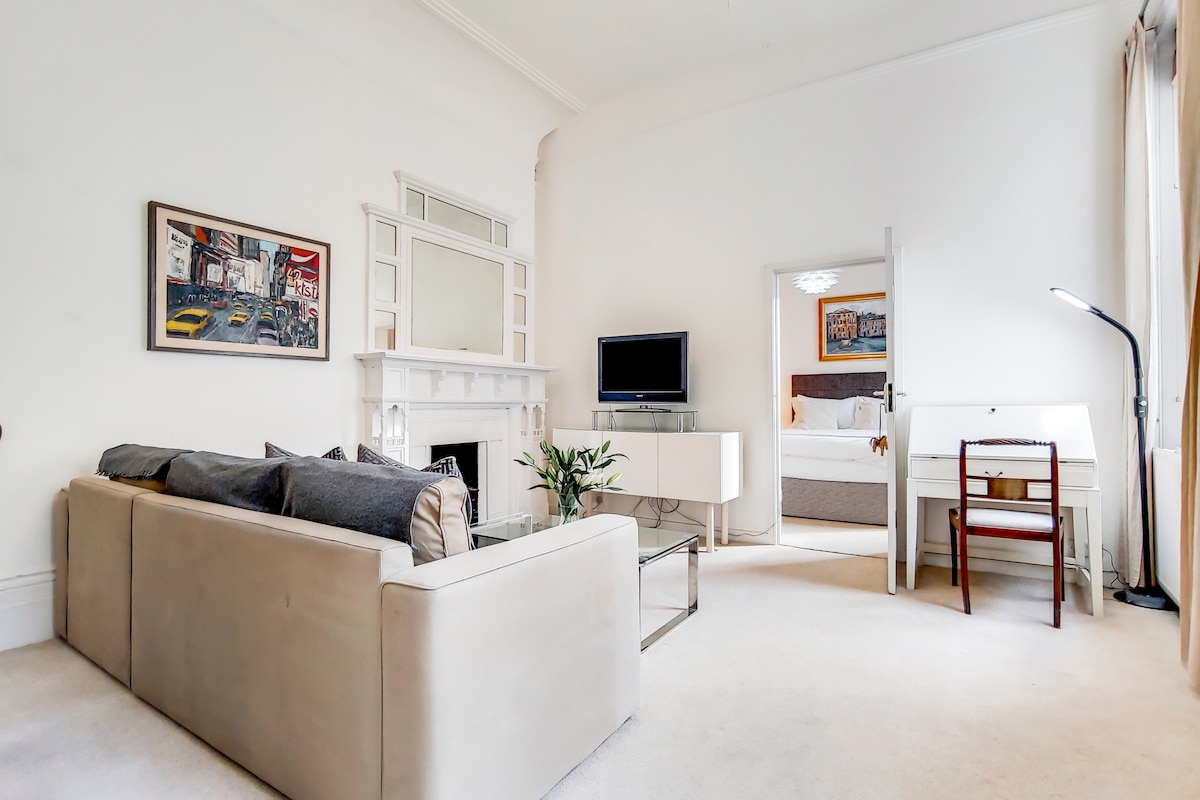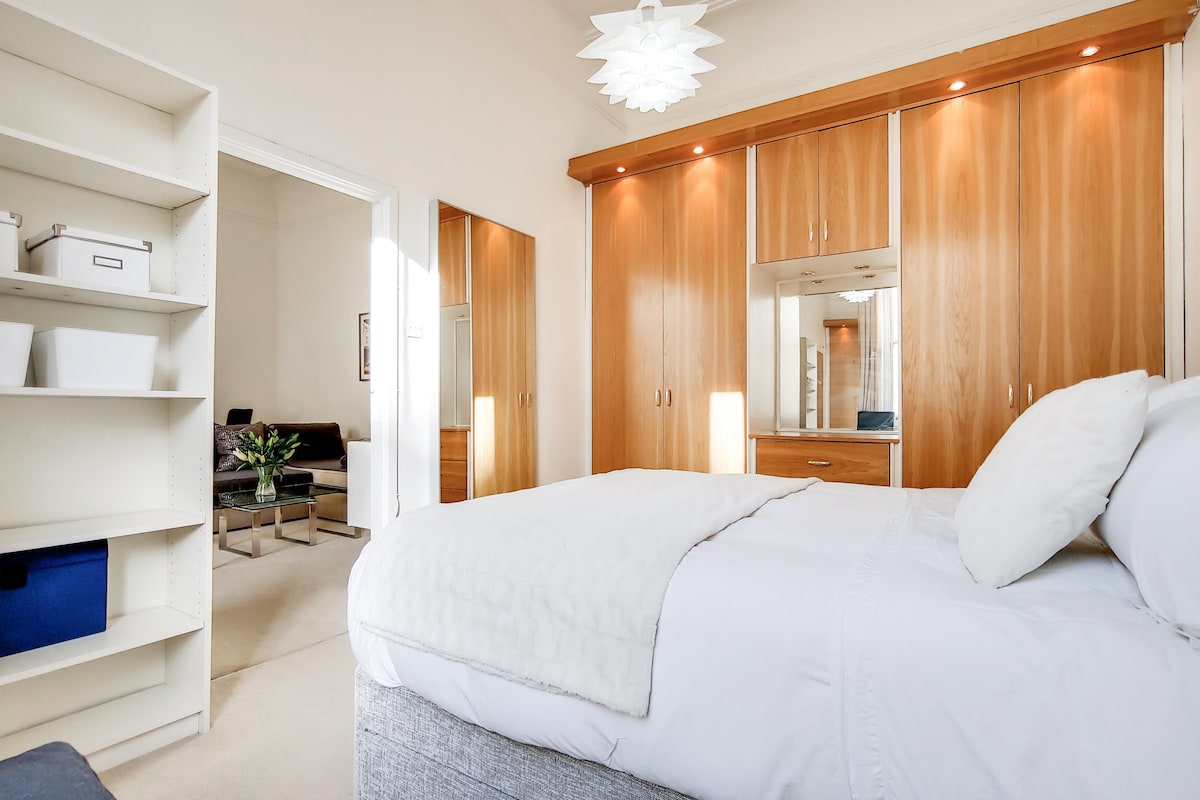 Those visiting Kensington to have a look at the Royal Palace, where the Duke and Duchess of Cambridge reside, will find peace here in this service apartment. As many as 6 people can stay here and avail of all the modern amenities like elevators, Wi-Fi, modern kitchen, and other conveniences. Step out and walk for visiting one museum or the other in Chelsea and beyond. Check rates and availability here.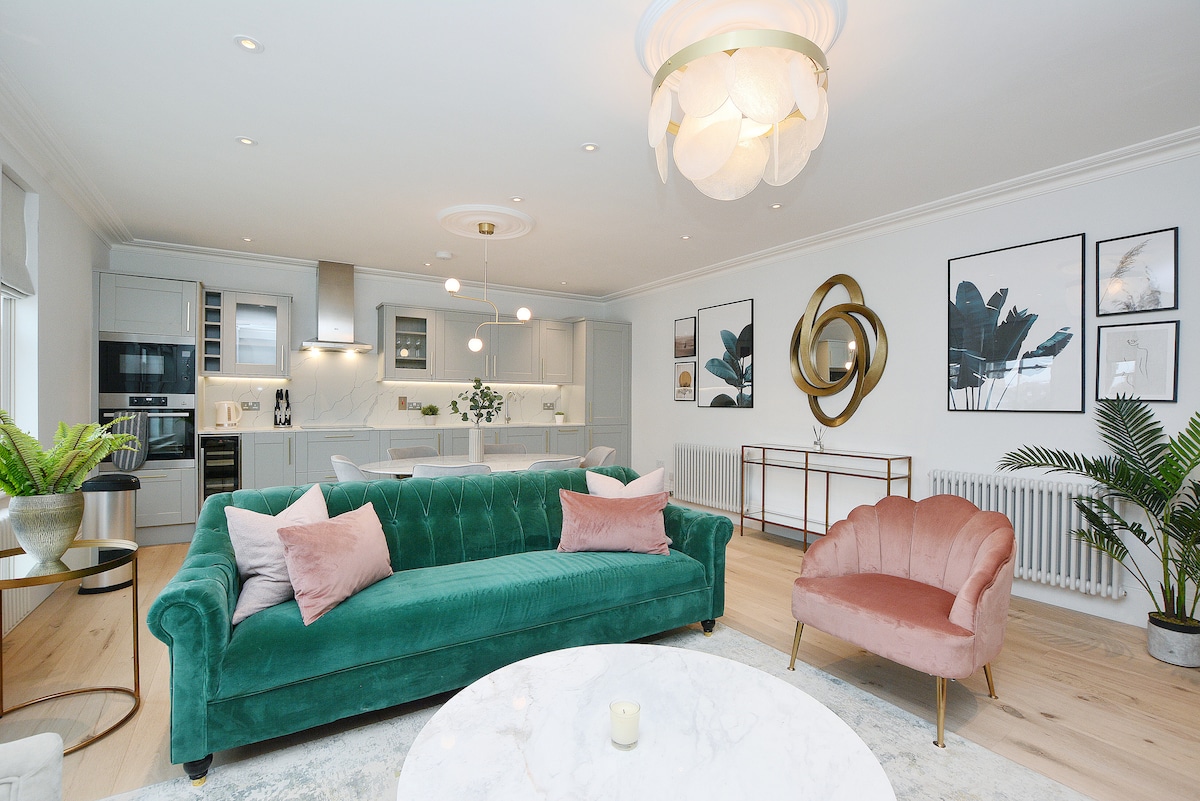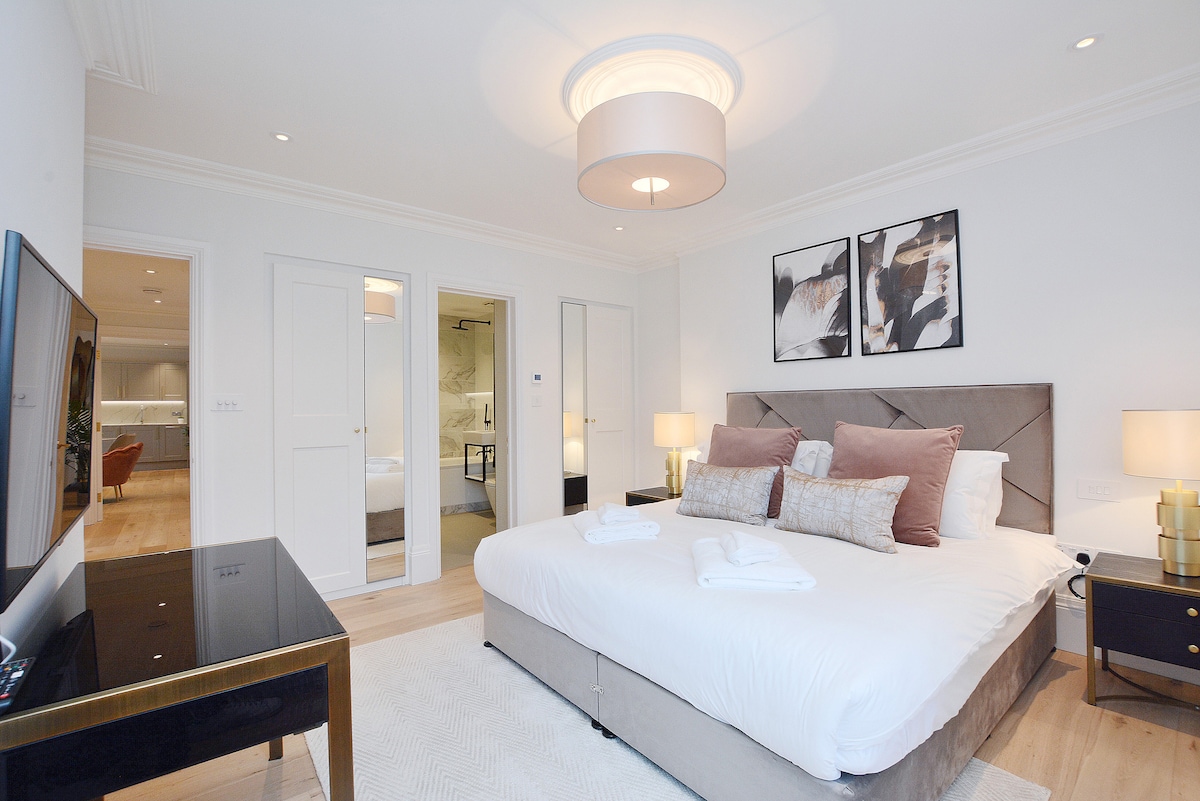 For a tourist, accessibility plays a vital role while deciding the best spot to stay. In the south of Kensington, you can also go to Harrods, Victoria, and Albert Museum, among others. The hotel per se has all the warmth and comfort for as many as 6 guests and comes with an elevator too. The home gets Wi-Fi, indoor fireplace, laptop-friendly stations, and cable TV connections. In short, you will never feel out of touch with the outside world. The fancy home is just 3 minutes from the Kensington Tube station. Check rates and availability here.
The guests have the luxury of enjoying the double bedroom facility with their family. Guests will find the décor inviting and matching the bright and plenty of natural light at all times. The free unlimited internet connection, laptop-friendly workspace, along with modern kitchen and bathroom amenities are worth notice. Take a walk down the road for 10 minutes to reach Hyde Park and one minute down the road to reach the Kensington Tube station to travel through London with ease. Check rates and availability here.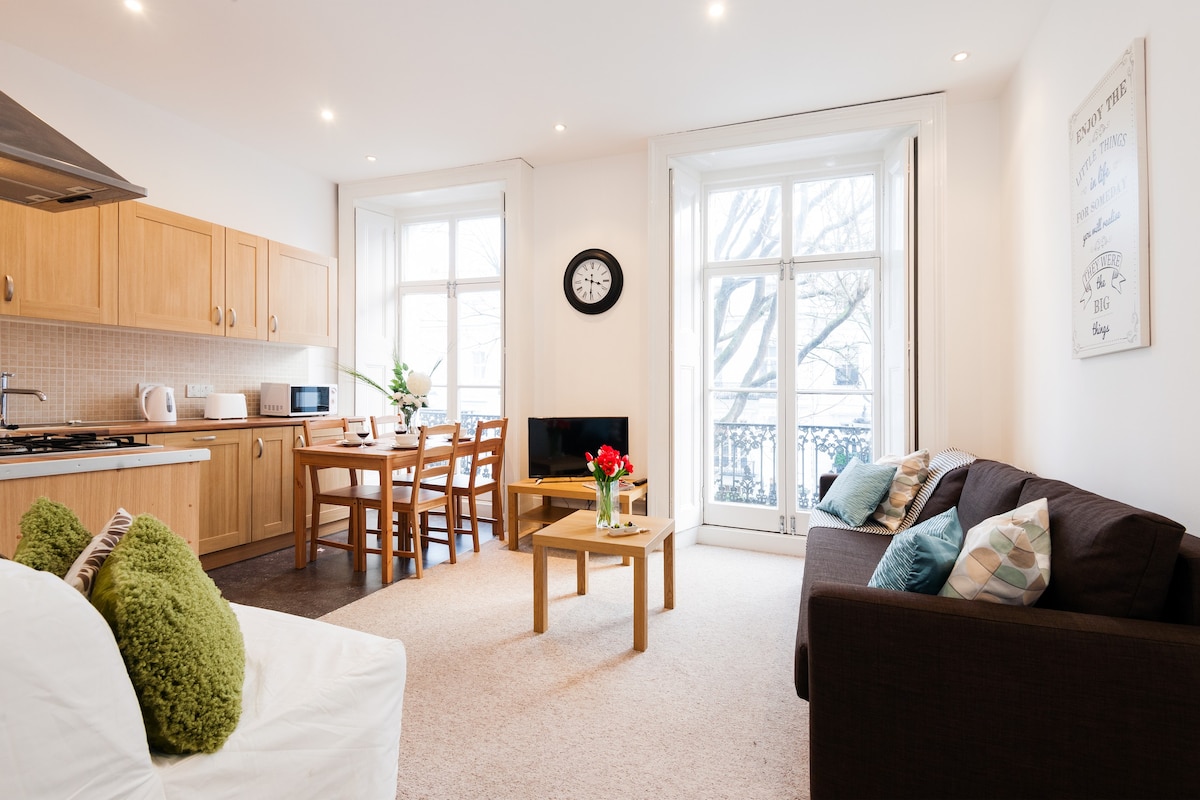 The studio apartments have posh and well-designed interiors with all the modern amenities like Television, private bathroom, and free toiletries. Even the kitchen comes with a microwave oven, a toaster, and a stovetop for guests to cook up their meals. The building also has a dedicated manager for your help if there are any issues. The location is close to the Fulham Road, the Gloucester Road, and the South Kensington Tube station. This means you can head out to the Royal College of Art just by walking. Check rates and availability here.
The best solution for a couple to stay while traveling through Central London is this home. It has a 43-inch television, with cable channels, and has a beautiful living room all furnished for you. Plush décor with marble flooring and underfloor heating system make sure you are staying comfortable. The kitchen is also well equipped with oven and washer, among other appliances. Located close to Kensington High Street and all the array of fashionable stores, this is one of the prime properties here. Check rates and availability here.
With such a variety of accommodation available from Airbnb, you are in for a treat while visiting or staying in Central London. This is one of the most happening districts, and hence, staying close by in these properties will surely be worth your time and money.
More On Kensington: