Last Updated on 21 November, 2023
When visiting Chelsea, there is no shortage of interesting activities to occupy your time. From great museums, retail shops, and afternoon tea to cool tours in and around Chelsea.
Below are some of the best things to do in Chelsea. There are plenty of cool cafes, amazing little hidden gems, cool bars, and pubs to hang out in and in addition to this we have also covered tops things to do in Kensington as well as nearby areas like Notting Hill.
Places To Visit In London's Chelsea
Visit Saatchi Gallery
Located right on King's Road, the Saatchi Gallery is a thoroughly exciting and delightful art gallery. Entrance will only set you back around £3 and you are free to explore the entire gallery, which is quite vast.
Some of the art is a little out there and quite controversial but it will definitely make you think and spark some lively conversation.
We recommend booking in advance because the Saatchi Gallery is very popular and is likely to be fully booked if you just turn up. Set aside at least 3 hours for this incredible art gallery because you will need it and won't want to leave.
In addition to Saatchi, also check out these cool museums and galleries in Kensington and Chelsea.
Shopping On the famous King's Road And Sloane Street
The Chelsea area is popular for many things, and one of the most popular activities among tourists and locals alike is to enjoy all the great shopping that the area offers.
If you feel like a bit of retail therapy, head over to King's Road and Sloane Street where you will be spoiled for choice with some of the most amazing independent and boutique shops.
In fact, the King's Road and Sloane Street district boasts over 300 unique shops, in addition to all the bars, cafes, restaurants and art galleries.
While there may be quiet a lot of luxury brand boutiques here, you can also find plenty of high street brands too and in addition, also check out these cool charity shops in Kings Road that often have designer labels are silly prices.
There is something for all tastes and you will definitely find something special!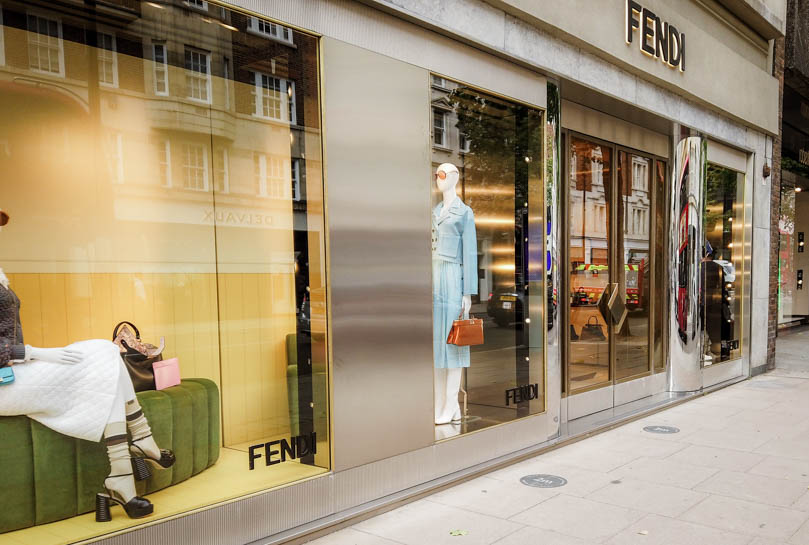 Stroll Around Chelsea Embankment
When the weather is good, there is nothing better than a relaxing stroll around the Chelsea Embankment.
This pretty embankment forms part of the larger Thames Embankment and there is a walkway, as well as a road that gives you some exquisite views of the northern Thames River.
Spring is particularly beautiful when all the trees are in bloom as well as the autumn when the leaves are brown and just falling off effortlessly. If you are a lover of photography this place is an amazing spot to check out for amazing photography opportunities.
It is also great to take a stroll around the Chelsea Embankment when the sun is going down as you can take is some spectacular scenery. Why not round the walk off with a delicious meal at one of the many, nearby restaurants?
Explore the National Army Museum
Any history enthusiast who visits the Chelsea area will know that your visit is not complete until you have paid a visit to the National Army Museum.
Entry will set you back only a few pounds (depending on the day and season) and you will be able to spend ages taking in all the enthralling collections that speak of the history of the army over the ages.
At the National Army Museum, even if you think you know everything there is to know about the military, you will be surprised to find out some interesting tidbits.
Check Out Cool Cafes On King's Road
Looking for a cool spot to chill out for a few hours in Chelsea?
Well, you don't need to look far and all you need to do is walk over to King's Road and take your pick from over 40 unique and cool cafes in the area.
Most of the cafes offer free WiFi, excellent coffee and trendy decor.
Many of the cafes along King's Road offer great menus that are unlike those of your average cafe and coffee shop, making them a very welcome change from the norm. For more options beyond cafes also check out our list of the best bottomless brunches in Chelsea in addition to these cool places to eat in the area.
Be sure to also check out Pavillion Road nearby with its independent and artisan shops and cafes.
Chelsea Physic Garden
Although Chelsea is popular for its culture and urban attractions, it also offers beautiful natural surroundings and pretty scenery.
The Chelsea Physic Garden is a good example of this and is London's oldest botanical, being founded back in 1673.
We particularly love the herb garden and taking a peaceful walk admiring the many exquisite flowers and trees.
After your walk, you can get a delicious bite to eat and a coffee from the cafe and then visit their extensive gift shop. The perfect day out exploring one of Chelsea's best attractions!
Chelsea Art Club Facade Murals
If you love contemporary art, you will love the Chelsea Art Club Murals.
The art club itself is located on Old Church Street and was started by a group of local, talented artists in 1891 who wanted to brighten up the area with beautiful and bright colored murals.
All you need to do is walk over to Old Church Street and then admire the intricate murals on many of the surrounding houses.
Remember to bring your camera, or at least your smartphone because you will definitely have many Instagram-worthy photo opportunities!
Royal Court Theatre
Located on Sloane Square, the Royal Court Theatre is a writers' theatre and promotes up and coming writers who are waiting to be discovered.
Entrance will cost you £10 and you can then explore the premises and maybe enjoy a coffee or a bite to eat in their pop up bar or cafe.
The Royal Court Theatre features special events throughout the year, so be sure to check their website for what is happening when you will be in Chelsea.
Holy Trinity Sloane Square
If you are a fan of beautiful and old churches, you should not miss a visit to Holy Trinity Sloane Square. This is an exquisite London Anglican church that was built in 1888.
You can find it just off the south-east side of Sloane Street and you can easily spend at least an hour or two admiring the amazing architecture and taking in the peacefulness of the church. This is the perfect activity for a rainy day!
Explore Ranelagh Gardens of The Royal Hospital
One of Chelsea's best-kept secrets is the Ranelagh Gardens of The Royal Hospital.
You would never know that these gorgeous and secluded gardens exist without entering the Royal Hospital Estate.
Every year, the world-famous Chelsea Flower Show takes place on these grounds and many weddings and special occasions are also held here.
Regardless of the time of year, the Ranelagh Gardens are always beautiful and you will feel like you are on a country estate in the middle of the city! For only £10, you can explore the gardens as much as you want and get lost in their beautiful appeal.
More On Chelsea