Sloane Street has an internationally recognized world's most exclusive shopping destination spread miles to miles, coupled with the breathtaking, fashionable residence.
Sloane Street is named after Sir Hans Sloane, who is remembered as a buyer of the surrounding area in 1712. Several properties belong to his descendants, Earls Cadogan, who owns Cadogan Estates. Sloane Street is known to have iconic and luxurious brands that are mixed with chic townhouses and beautifully decorated gardens. This street proceeds ahead to Ellis Street and Pavilion Road. 
Different from Belgravia, which Grosvenor Estate owns, Sloane Street is known to have originated in 1777 when Charles Sloane and further Earls Cadogan rendered the opportunity to architect Henry Holland for the development of Hans Town for the land spread between Knightsbridge and the King's Road. 
A Little History About Sloane Street
Sloane Street got developed along with Hans Place and Sloane Square. They even designed the layout of a street and started building and selling properties on the development phase of either side of the street. The remaining section of Sloane Street turned into the Cadogan Estate, which has existed since 1717 when the 2nd Baron Cadogan married Elizabeth Sloane, daughter of Sir Hans Sloane. 
Sir Hans even purchased the Manor of Chelsea in the back days of 1712. In the 19th century latter half, the development of Knightsbridge got accomplished, and Sloane Street began to develop as the busiest commercial hub and served the purpose of the area's fashionable residents.
In 1831, Harvey Nichols introduced Benjamin Harvey's shop at the corner of the street, and Cadogan Hotel came into existence in 1887. The voyage of luxury stores on Sloane Street began in the 1960s when high-end trending stores were established near Kings Road. In the 1990s, one of the Dubai-reputed families of Al Maktoum took the initiative to purchase the west side properties of Sloane street close to Knightsbridge.
The properties were even rented by one of the oversea banks, the National Bank of Dubai, to serve the basic need of UAE-based visitors in London. Meanwhile, Cadogan Place shined with the establishment of the Jumeirah Carlton Tower Hotel, and its shares were in the hand of Dubai Holding Company. 
Many well-known hotels were established nearby, like Millennium Hotel on Sloane Street and Park Lane's famous Hilton Hotel. Sloane Street kept on progressing and finally, in 2013, welcomed UK standalone Boutique popularly known as Tom Ford, followed by the brand new Ermenegildo Zegna boutique and many other brand names in Sloane Street like Christian Dior, Alberta Ferretti, etc.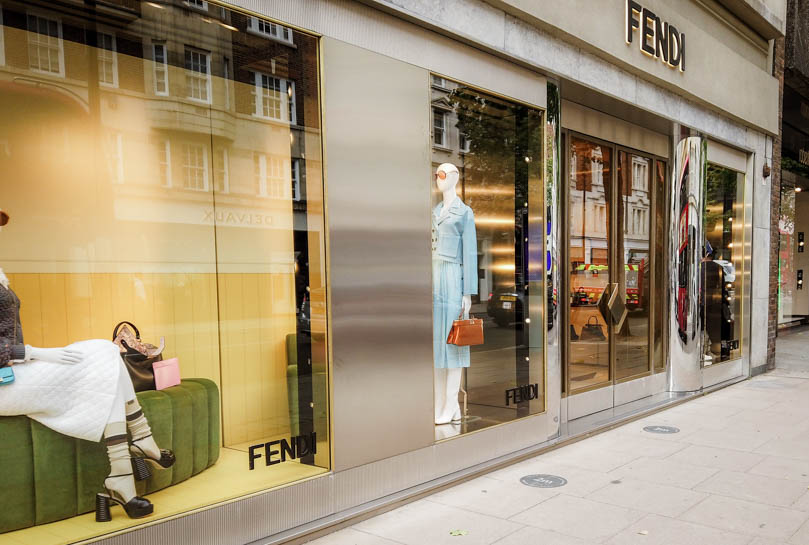 Things To Do Near Sloane Street
There are plenty of things to do in this part of Chelsea. Amazing places to eat, must see tourist sights, and cool theatres for concerts and shows. Delicious brunch places to check out nearby as well as the perfect gastro pub for lunch or dinner. In addition to fun pubs and bars as well as cute little places for coffee in Sloane Square, Knightsbridge, or Pavillion Road nearby.
Below are just a few things to do near Sloane Street not to be missed.
Shopping on Sloane Street:

Being one of the most famous streets for luxury brands and designer stores, it has become the centre of attraction for shopaholics.  
Harrods:

This is one of the world's most visited and exclusive department stores. This name is associated with the sale of expensive products. Most tourists purchase gifts and other accessories like tea, stuffed toys, chocolates, and other inexpensive items for their family and friends.  
Harvey Nichols: It is a British luxury department store established in 1831. The head office of this store is located in Knightsbridge, London. You discover everything from designer fashion to fashionable accessories and beauty products here. Apart from all this, you can get a vast collection of wines and other luxurious restaurants to quench your thirst and satisfy your taste buds. 
Hyde Park:

It is a famous place close to Sloane Street, considered the largest park of Central Park and the most royal park in London. Moreover, this is recognized as the speaker's corner.  
Victoria and Albert Museum:

It is commonly known as the V&A museum in London. It is renowned as the world's largest museum. This museum comprises of unique collection related to applied arts, decorative arts, and design. Housing is the most prominent collection of more than 2.27 million objects. 
Getting To Sloane Street
The closest station is Sloane Square station which is only a couple of minutes' walk from Sloane Street. Below is a handy map to help you locate Sloane Street from your location.