Last Updated on 24 November, 2023
Welcome to our guide on the best gyms in Chelsea! Located in the heart of London, Chelsea is home to a vibrant fitness scene, offering a variety of top-notch gyms and fitness centers to help you achieve your health and wellness goals.
From amazing spas to boutique studios specializing in specific training methods to exclusive clubs offering luxurious amenities, Chelsea has something for everyone.
Below, we'll explore the finest gyms in the area, highlighting their unique features, exceptional facilities, and expert trainers.
Whether you're a fitness enthusiast, a beginner looking to start your fitness journey, or simply seeking a new workout experience, join us as we discover the best gyms in Chelsea that will inspire you to break a sweat, push your limits, and unleash your full potential. Get ready to elevate your fitness game in this vibrant neighbourhood!
Gyms In Chelsea
If you are new to London and don't want want to be locked into a membership many gyms offer day passes. You can also get wellness passes from Viator operated by Boddy that give you access to many gyms in London.
These include RUMBLE in Fitzrovia, Dalston and Primrose, KOBOX in Marylebone, City, and Chelsea, then there is Anytime Fitness in Chelsea and Kensington or Boom Cycle in Hammersmith, Battersea and Monument.
So there are plenty of options whether you are into yoga, pilates spinning or weights. You can check out some of the passes by Boddy on Viator; here and Here.
Anytime Fitness Chelsea
Anytime Fitness Chelsea offers a 24/7 fitness experience that fits your schedule. With state-of-the-art equipment and a supportive environment, Anytime Fitness provides a range of training options, including cardio machines, free weights, and functional training areas.
The gym also offers personalized training programs and virtual classes to help you reach your fitness goals.
Whether you prefer working out early in the morning or late at night, Anytime Fitness Chelsea ensures that you have access to a clean and well-equipped facility whenever you need it.
Address: Anytime Fitness Chelsea – 222-224 Fulham Rd., London SW10 9NB
Duo Chelsea
Duo Chelsea is a boutique gym that offers a unique training experience. This exclusive fitness studio provides a personalized approach to fitness, focusing on private or small group training sessions.
With highly qualified trainers, state-of-the-art equipment, and a luxurious atmosphere, Duo Chelsea creates a welcoming and intimate environment for its members.
Whether you're looking to build strength, improve flexibility, or achieve weight loss goals, Duo Chelsea offers tailored training programs to suit your individual needs.
Address: Duo Chelsea – 2A Gunter Grove, London SW10 0UJ
NMotion London
NMotion London is a premier fitness studio that offers a variety of classes and training options. From high-intensity workouts to yoga and Pilates sessions, NMotion provides a diverse range of fitness programs designed to challenge and inspire.
With experienced trainers and a vibrant atmosphere, NMotion fosters a supportive community where individuals can push their limits and achieve their fitness aspirations.
Whether you're a fitness enthusiast or just starting your fitness journey, NMotion offers a dynamic and motivating environment to help you reach your goals.
Address: NMotion London – 327 Fulham Rd., London SW10 9QL
F45 Training Chelsea
F45 Training Chelsea is a popular fitness studio that specializes in high-intensity group workouts. F45 Training combines functional movements, cardio exercises, and strength training to deliver efficient and effective workouts.
With a team-based approach, F45 Training Chelsea offers a supportive and energetic atmosphere where members can challenge themselves and achieve remarkable results.
Each class is led by experienced trainers who guide participants through a series of exercises, ensuring proper form and technique.
Whether you're looking to improve your fitness, increase strength, or burn calories, F45 Training Chelsea provides a dynamic and engaging workout experience.
Address: F45 Training Chelsea – 370 King's Rd, London SW3 5ET
Chelsea Sports Centre
Chelsea Sports Centre is a comprehensive fitness facility that caters to individuals of all fitness levels.
With a wide range of amenities, including a fully equipped gym, swimming pool, group exercise classes, and sports courts, Chelsea Sports Centre offers a diverse range of options to support your fitness goals.
Whether you're looking to engage in a competitive sport, take a group fitness class, or work out independently, this center provides a welcoming and inclusive environment for all.
Address: Chelsea Sports Centre – Chelsea Manor St, London SW3 5PL
Heartcore
Heartcore is a boutique fitness studio that specializes in dynamic and results-driven workouts. With a focus on Pilates-inspired training, Heartcore offers a range of classes designed to improve strength, flexibility, and overall fitness.
Led by experienced instructors, these classes incorporate innovative equipment and exercises to challenge and engage participants.
Whether you're a beginner or an experienced fitness enthusiast, Heartcore provides a nurturing and supportive environment to help you achieve your fitness goals.
Address: Heartcore – 6 Burnsall St, London SW3 3ST
KX | Private Members' Club
KX | Private Members' Club is an exclusive fitness and wellness club that offers a luxurious and holistic approach to health and fitness.
With state-of-the-art facilities, personalized training programs, and an array of wellness services, KX provides an unparalleled experience for its members.
From cutting-edge fitness equipment to spa and relaxation areas, KX offers a comprehensive range of amenities to support your fitness and well-being journey.
Address: KX | Private Members' Club – 151 Draycott Ave, London SW3 3AL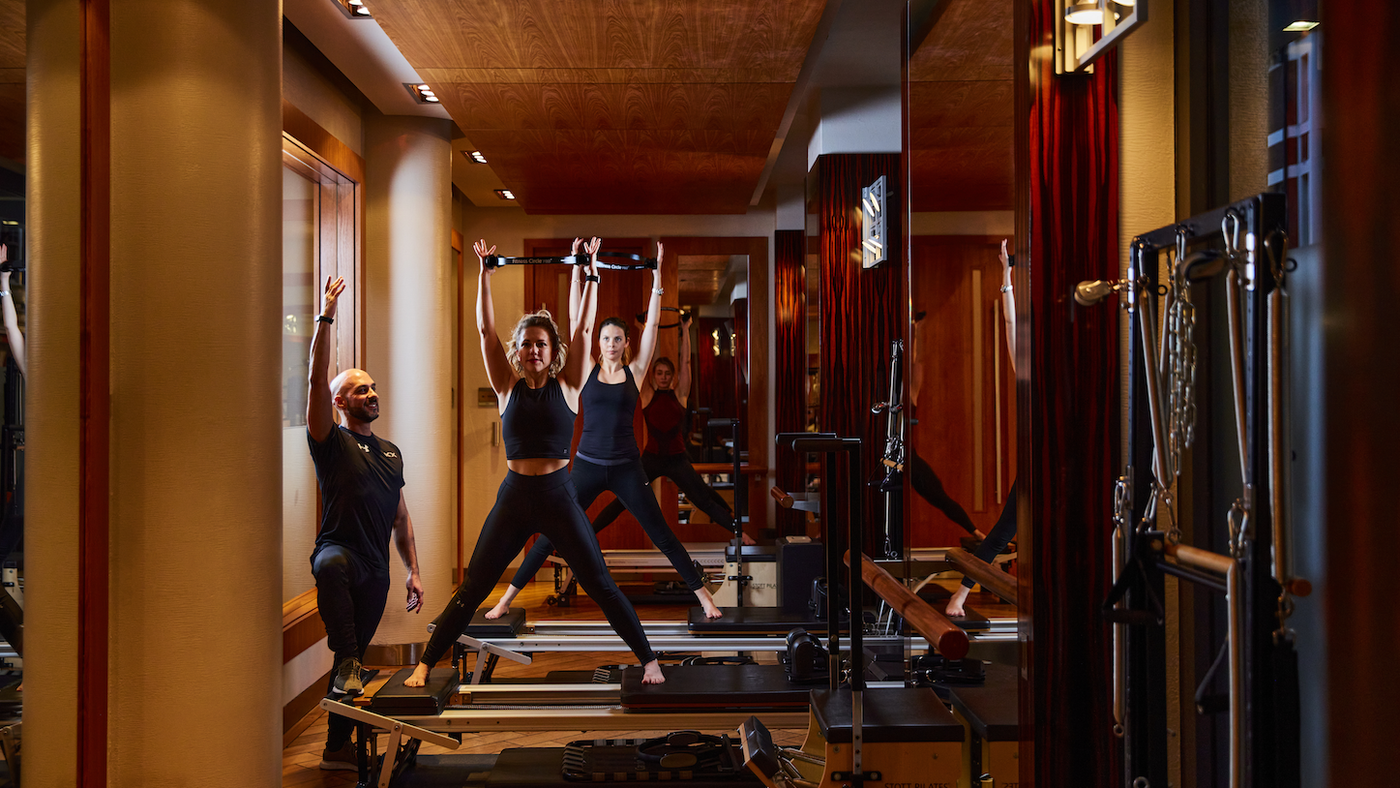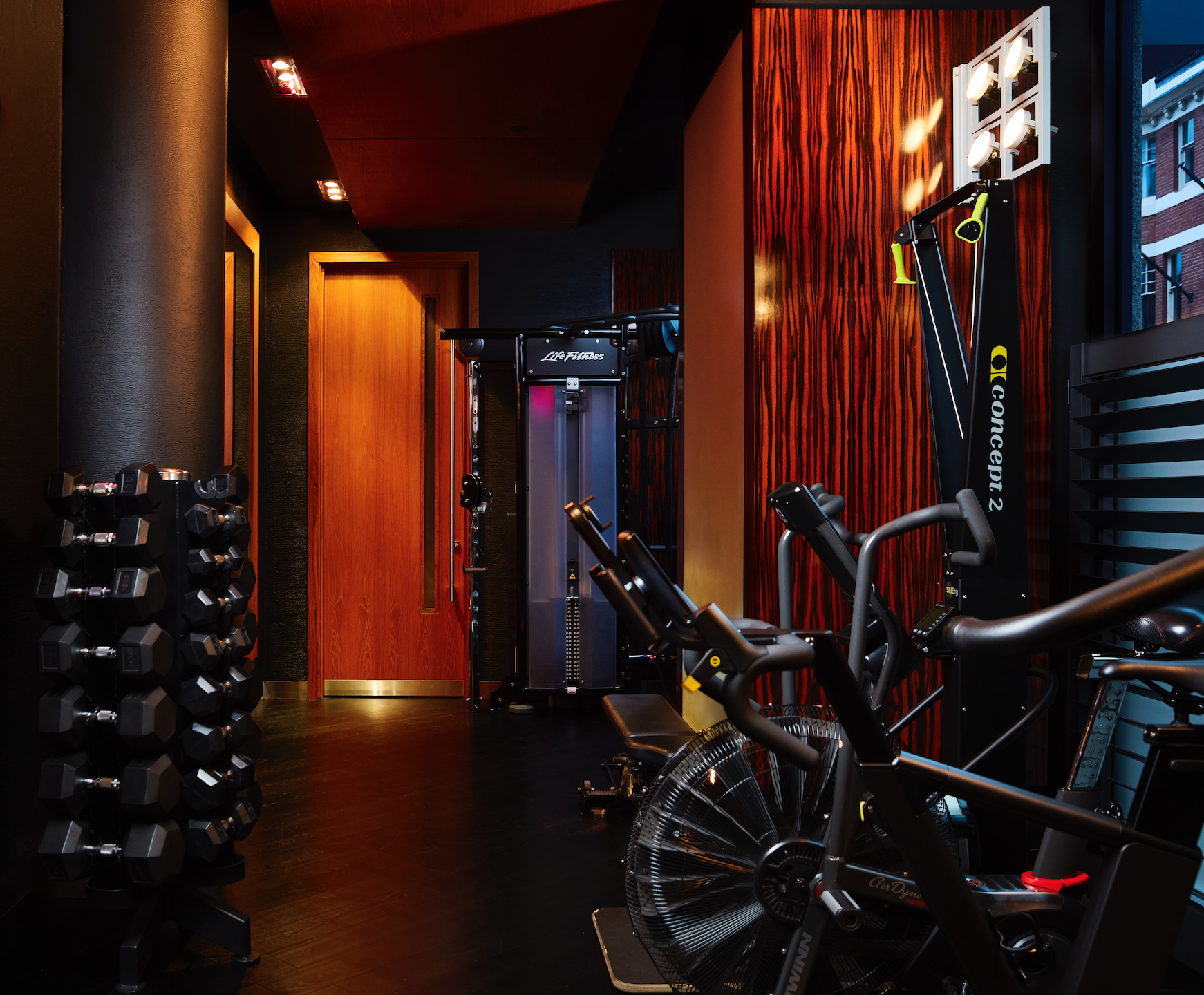 KOBOX Chelsea
KOBOX Chelsea is a high-intensity boxing gym that combines boxing techniques with cardio and strength training.
With energetic and motivating classes led by professional trainers, KOBOX offers a dynamic and empowering workout experience.
Whether you're a seasoned boxer or a beginner, the classes at KOBOX Chelsea are designed to improve fitness, build strength, and enhance overall athleticism.
Get ready to unleash your inner fighter and achieve your fitness goals in a fun and challenging environment.
Address: KOBOX Chelsea – 107 King's Rd, London SW3 4PA
KXU
KXU is a modern fitness studio that combines innovative training methods with holistic wellness practices.
Offering a range of classes, including high-intensity workouts, yoga, and mindfulness sessions, KXU provides a well-rounded approach to fitness and well-being.
With expert trainers, top-of-the-line equipment, and a stylish setting, KXU creates a motivating and inclusive environment for individuals of all fitness levels.
Whether you're looking to push your limits, find balance, or simply enjoy a transformative workout experience, KXU is the ultimate destination for fitness enthusiasts in Chelsea.
Address: KXU – 241 Pavilion Rd, London SW1X 0BP
Gym Essentials
Map Of Chelsea Gyms
---
Additional Gyms In London
Gyms In Knightsbridge | Gyms In Chelsea | Gyms In Brixton | Gyms In Clapham | Gyms In London Bridge | Gyms In Mayfair | Gyms In Soho | Gyms In St John's Wood | Gyms In Covent Garden | Gyms In Fitzrovia