Knightsbridge is a prestigious neighbourhood renowned for its elegance, luxury, and opulence. Nestled among the grand residences and high-end boutiques and famous department stores you'll discover a selection of exceptional gyms that cater to health-conscious individuals seeking top-notch fitness experiences.
Whether you're a fitness enthusiast, an athlete, or someone embarking on a wellness journey, Knightsbridge boasts a range of world-class gyms that offer state-of-the-art facilities, expert trainers, and a variety of fitness programs to suit every need.
Join us as we explore the best gyms in Knightsbridge, where fitness meets luxury and excellence.
Get ready to elevate your fitness journey in this exclusive and sophisticated neighborhood, where health and well-being are held to the highest standards.
Gyms In Knightsbridge
Aquilla Health & Fitness Club
Aquilla Health & Fitness Club offers a luxurious and comprehensive fitness experience. The club features a well-equipped gymnasium, a swimming pool, sauna and steam rooms, and a range of fitness classes.
Located within this beautiful 4-star hotel in Knightsbridge and comes with state-of-the-art equipment and highly qualified trainers, Aquilla caters to individuals of all fitness levels.
Whether you're looking for cardiovascular workouts, strength training, or relaxation, Aquilla Health & Fitness Club provides a welcoming and high-end environment for your fitness journey.
Address: Aquilla Health & Fitness Club – The Rembrandt Hotel, 11 Thurloe Pl, South Kensington, London SW7 2RS
Boxcentric
Boxcentric is a specialized boxing gym offering a unique and dynamic workout experience. The gym provides boxing training sessions that combine high-intensity boxing drills, strength and conditioning exercises, and cardiovascular workouts.
With experienced coaches and a supportive atmosphere, Boxcentric is suitable for both beginners and advanced boxers looking to improve their skills, increase fitness levels, and achieve their goals.
Address: Boxcentric – 8 Egerton Gardens Mews, London SW3 2EH
Ethos Sports Centre
Ethos Sports Centre offers a holistic approach to health and fitness. The center features a well-equipped gymnasium, fitness studios for group classes, a swimming pool, and spa facilities.
Ethos promotes physical well-being through a range of activities, including strength training, cardio exercises, yoga, and meditation.
With its serene ambiance and dedicated instructors, Ethos Sports Centre is an ideal destination for those seeking a balanced and rejuvenating fitness experience.
Address: Ethos Sports Centre – 7 Prince's Gardens, London SW7 1NA
KXU
KXU is a dynamic and innovative fitness and wellness studio. This state-of-the-art facility offers a wide range of classes and services designed to enhance physical fitness, mental well-being, and overall vitality.
From intense HIIT workouts to rejuvenating yoga sessions, KXU provides a diverse array of exercise options to cater to different goals and interests.
With experienced trainers and a welcoming atmosphere, KXU is committed to helping individuals achieve their fitness aspirations in a supportive and inspiring environment.
Whether you're seeking to boost strength, increase flexibility, or simply enjoy a transformative workout experience, KXU is the ideal destination for fitness enthusiasts in the vibrant area of Knightsbridge.
Address: KXU – 241 Pavilion Rd, London SW1X 0BP
Eqvvs Training
Eqvvs Training is a boutique gym that focuses on personalized training programs tailored to individual needs and goals.
The gym offers private and semi-private sessions led by experienced trainers who provide guidance, motivation, and support.
Eqvvs Training specializes in strength training, functional exercises, and customized nutritional advice to help clients achieve optimal results. With its intimate and excl
Address: Eqvvs Training – 43 Cheval Pl, London SW7 1EW
BodySPace Knightsbridge
BodySPace Knightsbridge is a luxury fitness studio that combines personalized training with cutting-edge technology. The studio offers private and small group training sessions using state-of-the-art equipment and techniques.
With a focus on individualized attention, expert trainers at BodySPace create tailored workout programs to maximize results and enhance overall fitness.
Whether you're looking for weight loss, muscle toning, or improved athletic performance, BodySPace Knightsbridge provides a refined and results-driven fitness experience.
Address: BodySPace Knightsbridge – 55 Hans Pl, London SW1X 0LA
KX | Private Members' Club
KX is a prestigious private members' club that offers a comprehensive range of fitness and wellness facilities. The club features a state-of-the-art gymnasium, fitness studios, swimming pool, spa, and a variety of fitness classes.
With access to highly qualified trainers and a luxurious environment, KX provides a premium fitness experience tailored to individual needs.
Whether you're looking for personal training, group workouts, or relaxation, KX offers a haven of wellness in the heart of Knightsbridge.
Address: KX | Private Members' Club – 151 Draycott Ave, London SW3 3AL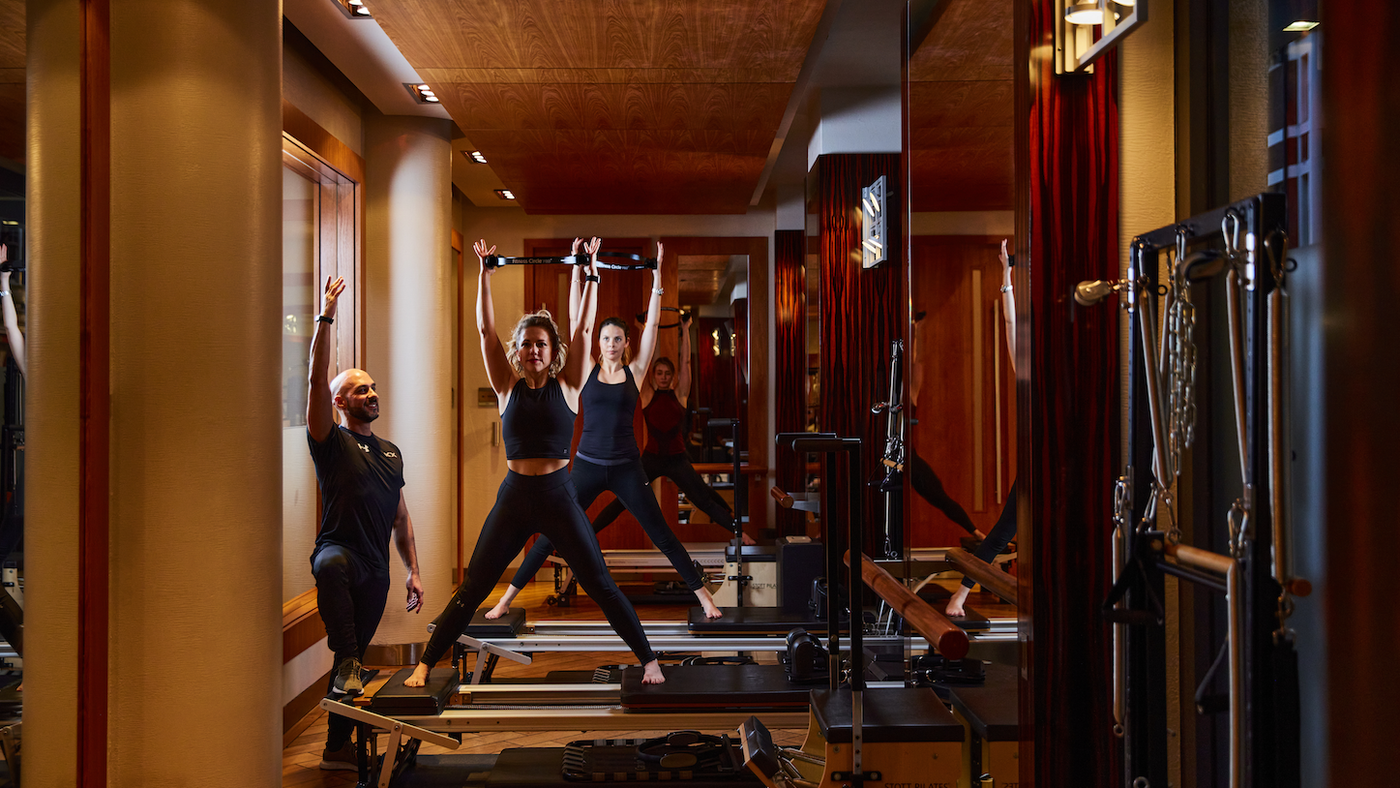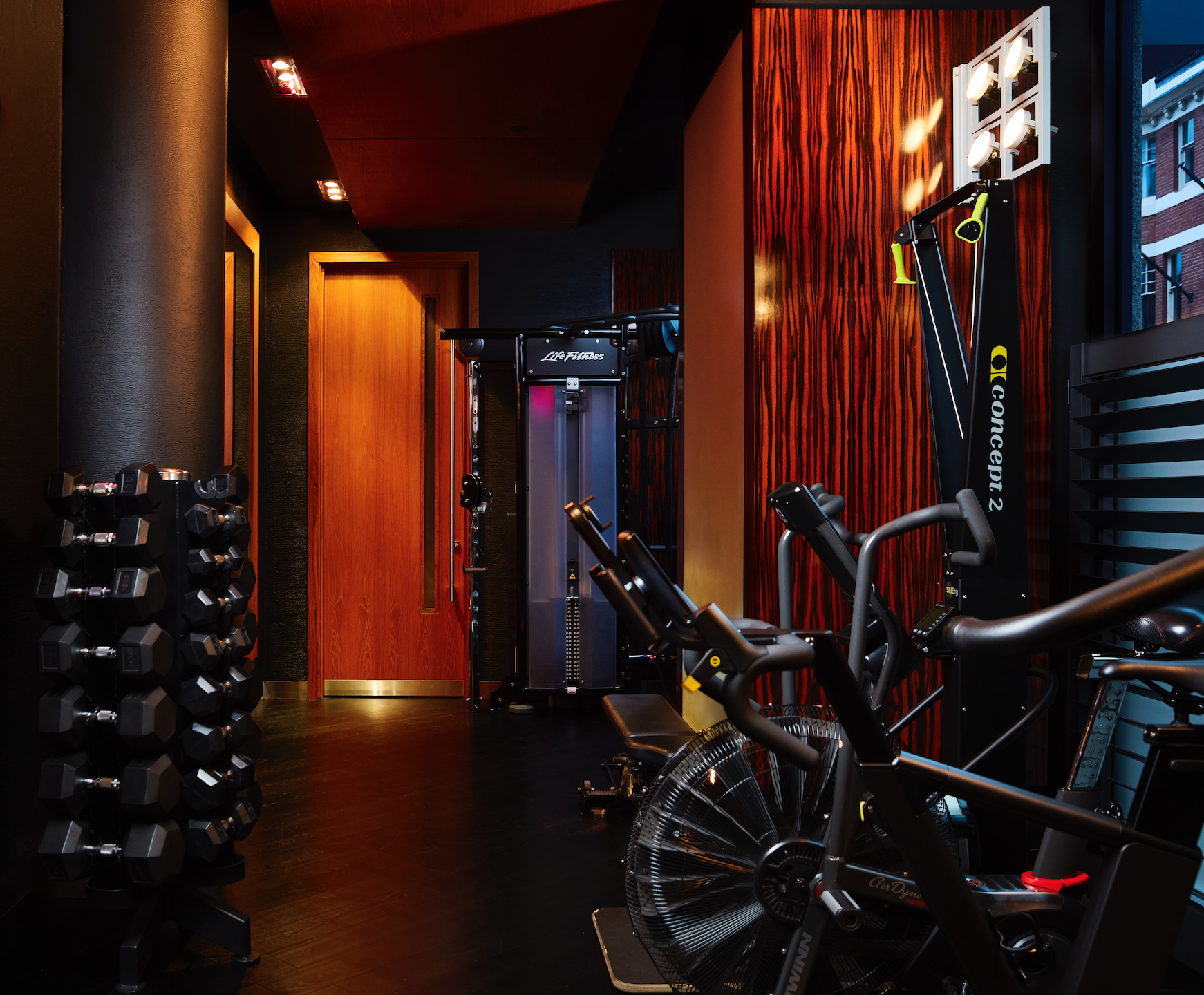 Gym Essentials
Map Of Knightsbridge Gyms
---
Additional Gyms In London
Gyms In Knightsbridge | Gyms In Chelsea | Gyms In Brixton | Gyms In Clapham | Gyms In London Bridge | Gyms In Mayfair | Gyms In Soho | Gyms In St John's Wood | Gyms In Covent Garden | Gyms In Fitzrovia