Last Updated on 7 June, 2023
Sloane Square is such a fun and trendy place to hang out and one that should be on the itinerary for Londoners as well as visitors to the city.
The area is packed with trendy eateries, cafes and coffee shops, designer boutiques and affluent residential properties that fetch tens of millions.
Sloane Square is among the famous Squares in London, the area is rich in history. Sloane Square is connected to King's Road which used to be a private road that was only used by the King, family, and other aristocrats.
The area is now part of Chelsea's shopping destination, with Sloane Street packed with designer boutiques, and plenty of stores with Sloane Square itself as well as plenty of clothes shops on Kings Road and Duke of York Square.
Below is a little history on how far Sloane Square has come as well as things to do in Sloane Square.
A Little History of Sloane Square
Sloan square was a project of Henry Holland Snr, who laid it out in 1771. Initially, it was called Hans town before changing the name to Sloan Square. The square and town as a whole are named after Sir Hans Sloane. He was an Anglo-Irish doctor who lived between 1660 to 1753. He owned the land jointly with his trustees.
Nothing major had happened in the area until 1888 when one of the notable buildings in the area was built. The Royal Court Theatre was opened this year and became a sensational place for many concerts and exhibitions. Another building is the Peter Jones Department store which was build in 1936 by Reginald Uren.
Major renovations took place in 1960s and 1970s. In 2002, other renovations took place and Christian Science Church was converted to a concert hall. Revised landscaping of the areas was proposed in 2005.
The main point in the proposal was to ensure the Sloane is pedestrian friendly. Consultations went on until April 2007 when over 65% of respondents supported that renovation was necessary. The proposal has been implemented slowly in phases to what we can see today.
Things To Do In Sloane Square
This trendy part of London has lots to do from cafe hopping on Kings Road as well as those on Pavillion Road. It's an all-round fun place to explore within Chelsea.
It's a shopping destination in its own right, there is everything from shopping on Sloane Street and Kings Road. There are plenty of amazing pubs and bars in the vicinity, fun places to eat and brunch too.
Below are a few things to do in Sloane Square that are not to be missed in addition to those we covered in our post on things to do in Chelsea.
Saatchi Gallery
Saatchi Gallery gallery for contemporary art and an independent charity opened by Charles Saatchi in 1985. They run several exhibitions throughout the year. The most recent on was the Vission and Virtuosity by Tiffany & Co. The "Vision & Virtuosity" brought over 400 objects from the House's archives.
A visual chronicle of the storied jeweller since its founding in New York City in 1837, the exhibition took visitors on a journey through everything from archival high jewellery designs, Tiffany's famed window displays and its recently acquired Empire Diamond of over 80 carats to important relics of popular culture such as the original script from Breakfast at Tiffany's.
Afternoon tea at Cadogan Hotel
Cadogan is one of the oldest restaurants in the area serving one of the best afternoon teas in Chelsea. Although the restaurant serves other meals, tea stands out given how they prepare it.
In this restaurant, you can find afternoon tea from Monday to Sunday at around 2 pm.
Royal Court Theatre
Royal court theatre is loved by locals and tourists alike because of its exceptional exhibitions. Ranging from upcoming to experienced artists, there is always room for everyone to showcase their talent. The aim of the theatre is to promote art whilst making visitors happy.
Cadogan Hall
Cadogan hall is for those people who love a good concert or live performances. Cadogan Hall is a 950-seat capacity concert hall in Sloane Terrace. The resident music ensemble at Cadogan Hall is the Royal Philharmonic Orchestra, the first London orchestra to have a permanent home.
Sloane Street Shopping
Street shopping on Sloane Street is not to be missed. The street is lined with designer boutiques, brands like Fendi, Gucci, Salvatore Ferragamo, Tom Ford, Valentino, Giorgio, Roberto Cavalli Armani, Alberta Ferretti, Marni, Rag & Bone, Saint Laurent, and Chloe. It's renowned for its elegant catwalk of iconic luxury brands, unparalleled service and exclusive products.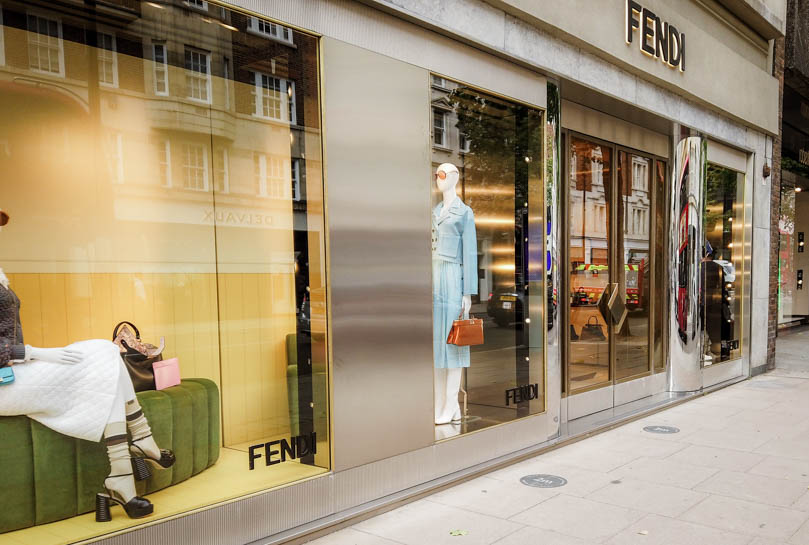 Visit Harrods Department Store
Harrods Department store is home to over 5000 brands. The stores are divided into beauty, food, jewelry, and other major stores. You can easily spend a whole day in Harrods. There are beauty spas, restaurants, cafes as well as shopping until you drop. It is THE destination on Brompton Road that brings shopping to a whole new level.
Visit Duke of York Square
Duke of York Square is all about beauty, lifestyle, and fashion. There are many excellent brands in this square including Joseph, Aesop, Boden, and more.
You will also find Zara stores besides these other brands. If you want to learn about fashion, there are experts who can explain to you briefly what you need to know.
National Army Museum
As the name suggests, this museum is all about the soldiers, and the story of their life. Most of them undergo a lot of things while in battle, something that affects them physically and mentally.
They get a lot of psychological and sometimes physical torture but how do they overcome it? This museum usually explores and most of its exhibitions are on the long-recovery journey of soldiers. If this sounds like what you are interested in, then the National Army museum is worth a visit.
Chelsea Physic Garden
This is a garden that has existed for more than three decades now having been founded in 1673. It is picturesque and the botanical gardens were important in western medicine advancement.
How To Get To Sloane Square
The easiest way to get to Sloane Square is by underground. Sloane Square underground station is located on one corner of the square.
You will have access to Circle and District lines. Below is a handy map directing you to Sloane Square as well as places to visit in Sloane Square and nearby.