The Royal Borough of Kensington and Chelsea is a densely populated region in London. Although small, its royal status has made it a popular area with travelers looking for hostel accommodation. The hostels in the area offer good value rooms with amenities ideal for long or short periods.
10 Amazing hostels in Kensington and Chelsea
Whether looking for High Street Kensington hostels or hostels in South Kensington, below are the coolest hostels in Kensington and Chelsea borough offering amazing access to entertainment, food, and must-see tourist attraction in London.
Backpacking through London? Urbany Hostel is the ideal hostel to stay at with like-minded travelers. The social hostel provides amenities to guests such as a garden, kitchen, lounge, terrace, Wi-Fi connection, indoor heating, and storage area for luggage.
Smokers also have a designated area set aside at the hostel for their use. Although these amenities are shared, they are spacious and comfortable for groups, making it the perfect place to stay. Guests also have access to the front desk, all day and night in case of any inquiries.
Besides spending time at the hostel, guests can also explore popular sights nearby such as Hyde Park, Royal Albert Hall, Olympia Exhibition Centre, Lord's Cricket Ground, Natural History Museum, Victoria and Albert Museum.
If you plan to travel to other destinations via London City Airport, staying at Urbany Hostel would be ideal. Check rates and availability.
Queen Elizabeth provides adult-only accommodation to travelers in London. If arriving in the capital via London City Airport, it is only 20km away. The hostel has several rooms with a bathroom that comes with a fitted shower.
The majority of the facilities, including the bathroom, are shared and are designed to ensure you enjoy the time spent at the hostel. Other facilities that guests can access include free Wi-Fi, terrace, garden, lounge, and bar.
Guests can order a drink of their choice at the snack bar and relax while enjoying the surroundings.
The hostel property is near several attractions that can be accessed within the shortest time. Some of the attractions are Stamford Bridge, National History Museum, Eventim Apollo, Victoria and Albert Museum. Check rates and availability.
The hostel has various rooms that can accommodate single and group travelers, making it perfect for families. Guests can choose from private, shared, and self-catering rooms with most furnished with bunk beds.
Other facilities at YHA hostel include laundry services, television lounge, Wi-Fi access, luggage storage, and an operational reception with staff twenty-four hours a day.
For meals, guests can enjoy a continental breakfast at the in-house café plus several snacks throughout the day. Guests can visit nearby cafes and restaurants for a different experience while exploring some of the popular sights nearby.
Some of these sights are the National History Museum and the Albert & Victoria Museum. For shopping, guests can visit Kensington High Street and other nearby shops to buy personal or gift items. Check rates and availability.
Acacia is the ideal hostel for a two-person trip and offers accommodation to ensure their stay is comfortable. Guests in the rooms have shared bathroom facilities plus other amenities such as free Wi-Fi and flat-screen television.
Other services that guests can access include luggage storage, indoor heating, airport shuttle, and a twenty-four-hour front desk.
The property that sits in London's center makes it easy to access various favorite sights in the capital. Guests can access the nearby Royal Albert Hall and the high-end department store, Harrods.
The London City Airport is also a few kilometers away from the property, making it the best hostel for those traveling via the airport. Check rates and availability.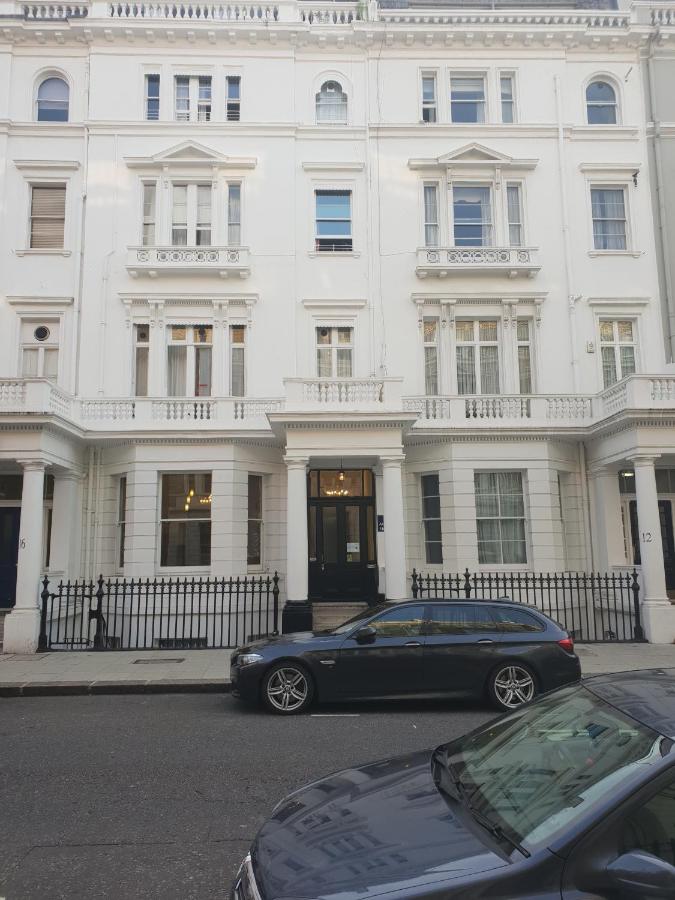 Abercorn House is an excellent hostel in London's center, with accommodation ideal for two or more people. The dormitories have a shower and wardrobe, but some rooms can only access a shared bathroom.
Besides the room, guests can access several amenities like a shared lounge and kitchen. The lounge has a television perfect for watching when relaxing in the room. Guests at the hostel are free to prepare meals in the kitchen and buy supplies from the on-site mini-market.
Other facilities that are set up for hostel guests include laundry services, lift, and Wi-Fi connection at no cost. The hostel also has a front-desk that operates twenty-four hours to cater to the needs of guests.
Staff at the desk provide information on nearby attractions that guests can check out. These popular sights include Shepherd's Bush, Hyde Park, and Marble Arch.
Some of these sights can be quickly accessed by Tube from the Hammersmith Tube Station, which is three minutes away from the property. Check rates and availability.
The hostel provides rooms for guests that are above eighteen years old at an affordable rate. Guests are provided with bed linen, hairdryers, and towels that are provided at an extra charge.
The personal items are laundered at the request of guests and ironed as part of daily housekeeping. Besides the comfortable rooms, guests in the hostel have access to free Wi-Fi, communal kitchen, lounge area, security lockers, and luggage storage at no cost.
Although guests can prepare their meals in the communal kitchen, the property also provides a buffet-style breakfast with the profits being shared with charities.
Hyde Park Hostel is situated in a great location, surrounded by many famous sights. These sights can be accessed by bikes, which are offered by the hostel at a fee. Some of the areas guests can visit nearby is Royal Albert Hall, Hyde Park, and the famous Harrods department store. Check rates and availability.
The Victorian architectural style exterior of Saint James Backpackers makes it stand out from other hostels in Kensington and Chelsea. It is a family-managed boarding house with several modern amenities that make it perfect for tourists.
The rooms, which include dormitories and private rooms, have a contemporary design that makes them inviting to guests. They also have storage lockers provided at no cost for keeping valuable items. In addition to the tastefully decorated rooms, guests also have access to communal facilities such as a gym, garden patio, kitchen, fast Wi-Fi, and a lounge fitted with a large Ultra HD television.
Guests at Saint James also have the option of enjoying continental breakfast and dinner at no cost at the in-house restaurant. Afterward, they can explore the nearby sights like Hyde Park and Natural History and Science Museums, which are only fifteen minutes away on foot.
Further away is Madame Tussauds, Buckingham Place, and Harrods, which is fifteen minutes by train from the nearby Earl's Court Station. Check rates and availability.
If you are traveling to London on a budget and need quality accommodation, Smart Hyde Park Inn is the best place. The hostel provides fairly-priced spacious dormitories that are elegantly decorated with most of their original features.
Guests staying at the property can access the shared facilities such as the terrace, ironing facilities, bathroom with hairdryers, and Wi-Fi connection at no cost.
The open kitchen is well equipped with a refrigerator, microwave, and oven. Guests also enjoy sumptuous breakfast in the kitchen daily courtesy of the hostel.
For relaxation, guests can spend time in the shared lounge with flat-screen television and cozy seating. Alternatively, they can walk to Marble Arch, Oxford Street, and Lively Soho, which are twenty to forty minutes away.
Leicester Square is also ten minutes away when using the Tube from the nearby Bayswater Underground Station. Check rates and availability.
St Christopher's Hammersmith offers a diverse range of rooms to guests looking for a comfortable place. The rooms are fitted with bunk beds that can accommodate up to eighteen people at one go.
It also has an all-female en-suite dorm room to accommodate guests with unique requests. Most rooms have shared bathrooms and other facilities, such as Wi-Fi, that guests can access when staying at the hostel.
The hostel's meals include a continental breakfast served daily plus food and drinks at Belushi's bar next door. The bar offers guests a discount on drinks and any of the home-cooked meals on the menu.
Close to Hammersmith Tube Station, the property is ideal for guests that want to visit popular places like Leicester Square, Piccadilly Circus, and Oxford Street. Taking a tube ride at the station will get you to these places in half an hour.
For shopping, guests can walk to the nearby Broadway Shopping Centre and browse through over sixty stores. Check rates and availability.
Simple and modern interiors are the first thing you notice when you walk into Halpin House. The hostel offers various types of accommodation to travelers passing through London.
Guests can select their preferred room, with several shared amenities like bathrooms, lounge, laundry services, lift, luggage storage, and kitchen. Other amenities include a wardrobe, desk, free Wi-Fi, and seating areas in selected rooms.
The hostel has a front desk that operates round the clock and is always ready to assist guests staying at the property. Staff at the desk provide information about nearby sights like Royal Albert Hall and Stamford Bridge, which are only a few minutes away.
Guests can also shop at Harrods, which is fifteen minutes away, or take the Tube from Gloucester Road underground station to popular attractions further away. Check rates and availability.
Kensington And Chelsea Hostels Map
More On Kensington: