Last Updated on 15 September, 2023
Nestled in a picturesque bend of the River Thames, Richmond is one of London's most enchanting boroughs. A harmonious blend of urban sophistication and rustic charm, this historic locale beckons with its regal parks, iconic landmarks, and vibrant cultural hubs.
Whether you're a nature enthusiast keen on wandering through sprawling green expanses, an art lover looking for a touch of inspiration, or a history buff keen to delve into the past, Richmond promises a myriad of experiences.
Dive in as we unravel the best things to do in this captivating corner of London. This area is also among places to visit for those looking for non-tourity things to do in London.
Places To Visit In Richmond And Nearby
Start With Breakfast OR Brunch At 144 On The Hill Restaurant and Bar
This is among the best places for brunch in Richmond. The Hill Restaurant and Bar offers an exquisite brunch experience that effortlessly blends traditional British charm with contemporary flair.
Set against a backdrop of elegant interiors, diners can indulge in a delightful spread that features classic favourites alongside innovative dishes, all crafted using the finest locally-sourced ingredients.
Paired with their carefully curated beverages and a warm, inviting ambiance, brunch at The Hill is nothing short of a gastronomic delight, making it a must-visit spot for those seeking a leisurely mid-morning feast in Richmond.
Retail Therapy on the Richmond High Street(Barnes High Street)
With a blend of boutique stores and renowned brands, Richmond High Street is every shopper's paradise. Discover the latest fashion trends or pick up unique souvenirs to remember your trip by.
Cultural Dive at Landmark Arts Centre
For those with an artistic bent of mind, the Landmark Arts Centre offers regular exhibitions, concerts, and workshops. Whether you're into contemporary art or traditional crafts, there's something for everyone.
Richmond Park Exploration
One of the largest urban parks in Europe, Richmond Park is a haven for nature lovers. With wild deer roaming freely, serene lakes, and picturesque trails, it's a rejuvenating escape from the bustling city.
Whether you're cycling, walking, or having a picnic, the park's natural beauty will captivate your heart. Richmond in Autumn is even more beautiful!
Understanding the Past: Museum of Richmond
Delve into Richmond's rich history at this local museum. From prehistoric times to the modern era, the museum offers a comprehensive look at the region's evolution.
Boat Journeys: Richmond to Hampton Court
Experience the tranquillity of the Thames by taking a boat trip to Hampton Court. Witness the palatial beauty of Hampton Court Palace and relish the sights along the riverbanks.
The Thrill of Paddleboarding on The Thames
When it comes to fun things to do in Richmond, you simply cannot miss this activity. For adventure enthusiasts, hiring a paddleboard and gliding along the River Thames is a must-try. Feel the rhythm of the water and admire Richmond's landscapes from a unique perspective.
Teatime at The Bingham Riverhouse
Want to experience afternoon tea with views? After soaking in the park's splendours, treat yourself to an elegant afternoon tea at The Bingham.
Located by the river, this establishment offers a delightful spread, ranging from classic scones to inventive pastries. Pair them with their wide selection of teas as you overlook the Thames. Afternoon Tea £39 | Sparkling Afternoon Tea £55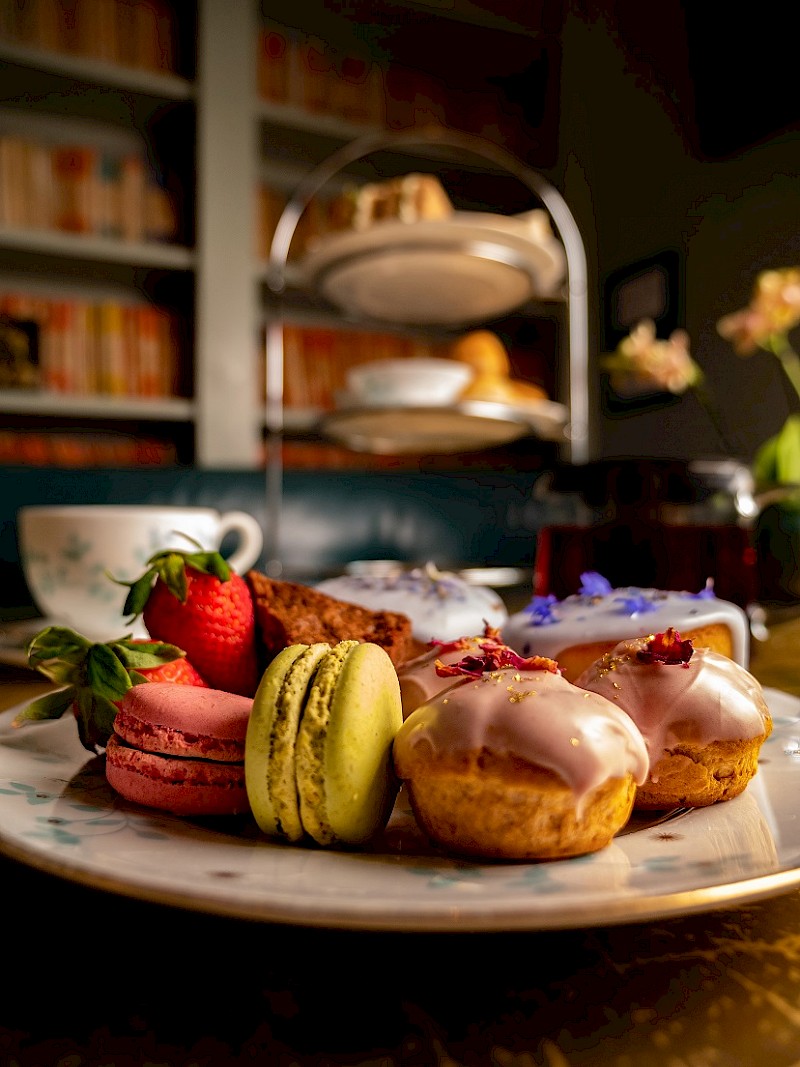 Visit Ham House and Gardens
Looking for historical places to visit in Richmond, then dive deep into history with a visit to Ham House. This 17th-century marvel stands as a testament to luxury and grandeur. The beautifully preserved gardens, with their intricate designs, offer a perfect backdrop for a reflective stroll. Nestled alongside the River Thames in Richmond, Ham House and Gardens is a stunning 17th-century treasure, renowned for its exquisite architecture and meticulously preserved interiors. It among beautiful stately homes to visit in London.
A visit here allows guests to step back in time and delve into the fascinating stories of the influential families who once called it home. Each room whispers tales of intrigue, politics, and romance from the Stuart era. Beyond the house, the formal gardens beckon with their beautifully manicured lawns, ornate fountains, and myriad of aromatic plants.
To complete the experience, the entry fee is reasonably set, offering excellent value for such a rich slice of history. (Note: The exact entry fee varies and can be checked on their official website or through the National Trust membership for the most up-to-date pricing.)

Explore Church Court And Church Walk
Situated adjacent to the Richmond Green, Church Court stands as a testament to Richmond's architectural heritage. Its charming terraced houses and shops, with classic Georgian facades, offer a glimpse into the regal elegance of 18th-century living. A stroll here feels like a step back in time.
Visit Kew Gardens
Renowned for its expansive collection of plants and historic glasshouses, Kew Gardens is a verdant oasis that stretches over 300 acres.
Visitors can marvel at its diverse ecosystems, ranging from the tropical rainforest inside the Palm House to the arid desert in the Princess of Wales Conservatory. A UNESCO World Heritage site, Kew offers a delightful escape for nature lovers in the heart of London.
Explore Eel Pie Island Museum
Dive into a unique slice of Thames history at the Eel Pie Island Museum. Documenting the intriguing narrative of this private island, the museum showcases its jazz-age heyday, the legendary Eel Pie Island Hotel, and its vibrant artist commune present. A visit promises tales of music, mystery, and bohemian spirit.
Strawberry Hill House
An architectural marvel nestled in Twickenham, Strawberry Hill House stands as a testament to the Gothic Revival style. Conceived by Horace Walpole in the 18th century, this enchanting villa captures the imagination with its turrets, battlements, and stained-glass windows.
Visitors are whisked away on a journey through time, meandering through ornate rooms filled with unique artefacts and whimsical designs.
The surrounding gardens provide a tranquil retreat, with their meandering paths and hidden corners. A visit to Strawberry Hill House isn't just about appreciating its aesthetic beauty, but also delving into a rich tapestry of history and artistic vision.
View this post on Instagram
Evening Fun at Viva
Experience the vibrant nightlife of Richmond at Viva. From pulsating music to delicious cocktails, immerse yourself in an evening of fun and memories.
Explore Marble Hill House
Another historical gem, Marble Hill House boasts Georgian architecture at its finest. Once home to royalty, this house provides a glimpse into the opulent lives of its former residents. Situated amidst the lush greenery of Richmond, Marble Hill House stands as a testament to the elegance of 18th-century Palladian architecture.
This meticulously preserved villa beckons visitors with its rich history, regaling tales of its former resident, Henrietta Howard, the Countess of Suffolk. Roaming its beautifully appointed rooms, one is transported to an era of opulence and grandeur, further accentuated by the curated artworks and period furnishings.
The expansive gardens, a delightful blend of manicured lawns and scenic pathways, make for a serene escape from the urban hustle. A visit to Marble Hill House offers a delightful journey through time, showcasing the epitome of Georgian elegance and charm.
Petersham Nurseries
Among popular places to visit in Richmond as it an idyllic retreat amidst the urban sprawl, Petersham Nurseries beckons with its delightful blend of garden centre, café, and interiors shop.
Here, one can meander through lush plants, savour seasonal dishes in its glasshouse restaurant, and seek inspiration from handpicked homewares — all in a beautifully rustic setting.
Take In Views At King Henry's Mound
Perched in Richmond Park, King Henry's Mound offers unparalleled panoramic views. On a clear day, visitors can see straight to St. Paul's Cathedral, with a protective sightline ensuring this view remains unspoiled. The mound's historic significance, paired with its scenic beauty, makes it a must-visit.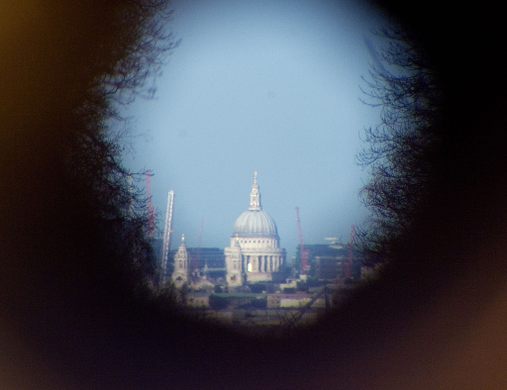 Orleans House Gallery
Housing an impressive collection of fine art, Orleans House Gallery serves as a cultural hub in Twickenham. Set within a Grade I listed building, the gallery showcases exhibitions, workshops, and events that celebrate both local and international artists. The adjacent Octagon Room, with its baroque grandeur, is a particular highlight.
Riverside Dinner at Brindisa
End your day with a sumptuous meal at Brindisa. With its prime riverside location and delectable Spanish cuisine, it's the perfect way to wrap up your Richmond journey.
Visit Duck and Pond Market
The Duck and Pond Market is Richmond's delightful rendezvous for antique aficionados and lovers of quirky curiosities. With its myriad of stalls, each packed with treasures from bygone eras, it's a haven for those seeking unique finds and vintage gems.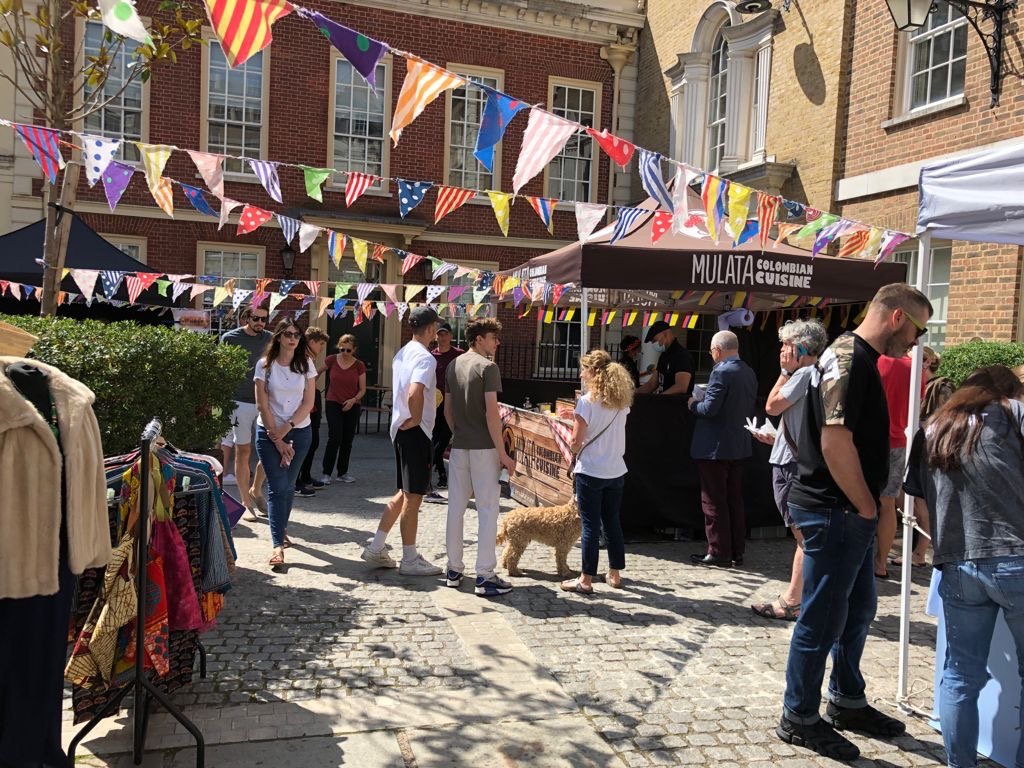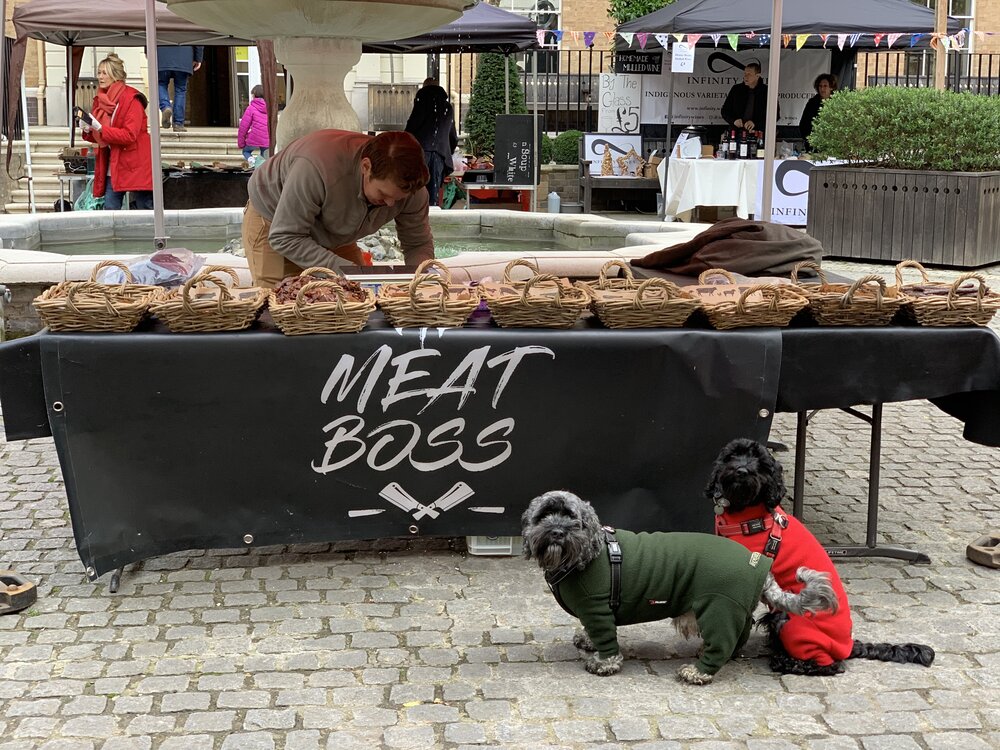 Twickenham Museum
Dedicated to the rich history of Twickenham and its surroundings, the Twickenham Museum offers insights into the area's past, from its prehistoric roots to its rugby legacy. Its engaging exhibits and passionate volunteers make it an enlightening visit for locals and tourists alike.
Find The Day With A Pint At The Pub
As the golden hues of the evening sun kiss the serene waters of the Thames, Richmond's historic pubs come alive with conviviality. Whether you're looking to dine on hearty British fare or simply grab a refreshing pint, the borough's traditional establishments offer a warm, welcoming ambiance. Picture timbered ceilings, crackling fireplaces, and centuries-old charm.
Locals and tourists alike can be found sharing tales over generously filled glasses of ale, whilst savouring sumptuous pies or Sunday roasts. As you settle into a cosy nook with a view of the river, you'll quickly appreciate why Richmond's pubs remain treasured staples in the London dining and drinking scene.
Map Of Fun Things To Do In Richmond
Richmond, London is a treasure trove of experiences waiting to be uncovered. From historical marvels to modern attractions, there's no shortage of things to see and do. So, why wait? Dive into the heart of Richmond and create memories to cherish for a lifetime!
FAQs About Richmond, London
Is Richmond Park open throughout the year?

Yes, Richmond Park is open every day of the year. However, opening and closing times vary depending on the season.

How do I get to Ham House?

Ham House is easily accessible by public transport. The nearest station is Richmond, and from there, it's a scenic walk or a short bus ride.

Can I rent a paddleboard in Richmond?

Absolutely! There are several places along the Thames where you can rent paddleboards for a fun river adventure.