Last Updated on 23 October, 2022
A night at Covent Garden is priceless.  There are loads of activities to engage in in Covent Garden that will make your night worth it and memorable, from movies to parties and candle-lit dinners encompassed with ambiance and serenity redefined, to mention a few. 
 You will possibly not lack something to do at night at Covent Garden to brighten your stay here. The environment is a beehive of fascinating and astonishing activities, there is absolutely no room for boredom.
Check out some of the spot-on places to explore and soak in all that they have to offer. For many of the experiences below, you can save money by booking tickets in advance via Red Letter Days, Viator or Get Your Guide.
Places To Visit In Covent Garden At Night
Whether you are looking for fun things to do in Covent Garden at night, a guy's night out, or looking for fun and girly things to do in Covent Garden, the area is packed with options for everyone.
There are pubs, nightclubs, restaurants, and cocktail bars all open late. Perfect for those looking for a fun night out with entertainment thrown in. 
Many shops in Covent Garden are open late so if you fancy shopping into the night that is also an option for cool things to do in Covent Garden at night.
You can still find performers street into the evening. These will mostly be singers with their own instruments or backing tracks. Covent Garden is very much alive in the evening as it is in the daytime.
Seven Dials Market 
Seven Dials mainly takes walk-ins only, but there is also a small number of bookable tables for large groups. You can reserve these tables for use at night using a prepaid bar tab.
If looking to host an event, there are two event spaces; The Market Bookshop and Bar Nana, which are always available to book. 
There is a marvellous street food hall with sumptuous finger-licking bitings. The line-up of joints is killer, features vegan queens Club Mexicana, bun Huns Yum Bun, the very nice Nanban, fancy fried chicken fiends El Pollote, as well as the amazing cheese conveyor belt restaurant from the different cheese bars.
View this post on Instagram
Take A Cooking Class
The underlying fundamentals of gourmet cooking is a beginning series of cooking classes perfect for interested cooks who are commencing or would prefer to refresh the basics.
An avalanche of restaurants is available for these. The classes comprise lectures, demonstrations, and hands-on classes venturing into a wide variety of culinary skills and concepts.
Most of these eateries teach French cooking techniques, which are the ideal standard of the world. 
The recently discovered deliciously warming Pho from Vietnam cuisine costs £99.00 for three hours. Join the incredible introduction to Vietnamese cuisine class and receive expert guidance from our Head Chef on making perfectly seasoned and aromatic Vietnamese cuisine.
You'll learn to make fragrant Pho from scratch, crunchy pickled carrot and daikon salad, moreish Bahn Mi, and crispy Vietnamese spring rolls with dipping sauce. Hungry yet?
The Chinese banquet cooking class is also £99.00. It is a 3-hour Chinese Banquet class that introduces you to Chinese cooking- exactly how it is done at home.
They teach the secrets of how to make perfectly crisp double-cooked Pork Belly, deliciously juicy Fujian Fried Rice, spicy and sticky Sichuan Aubergine, and moreish Yuk-Sung in crunchy lettuce cups.
Japanese cuisine has a long history of influence, especially on flavour profiles and dishes, and it is becoming more and more well-liked in Western food culture.
The Japanese Cuisine will teach you how to make popular Katsu Curry from scratch, flavour, wrap, and fold and cook crispy Japanese gyoza and finish off with a sesame sauce broccoli in true Japanese style.
The 3-hour class gives you an experience of the unique tastes and influences that Japanese cuisine has today. Most of the cuisine classes range from £99.00 to £165.00. This is quite affordable to build your cooking skill set. 
Covent Garden Bar Hopping
There is an amazing collection of bars in Covent Garden and each serves up an amazing array of delicious cocktails. Those not to be missed on a night out in Covent Garden are below.
Mrs. Riot is one of the pleasure dens. It consists of a non-stop experience-led bistro and cocktail destination blended with some live band music every night. Mrs. Riot breeds its inspiration from the iconic Kitty Clive, a pioneering feminist and performer who transformed the London scene in the 1700s.
The orchestral performances in the courtyard create the perfect ambience for all day wining and dining.
While you hang out and get enthralled with the music, you can get a set of cocktails, Mediterranean sharing platters, live music every night of the week, and non-stop riotous fun.
It's filled with wild and wonderful. It's open mostly from 12 pm to 12 am.
View this post on Instagram
Charles Dickens enjoyed frequenting The Lamb & Flag because of its wide selection of drinks and desirable Covent Garden location, which continues to draw both locals and tourists.
The place is a historical hunter's dream; there's nothing dated about their delicious, fresh food. Families are also welcomed at the Dryden room upstairs. 
Lamb and Flag's salient features are; Television, Highchairs Available, Serves Alcohol, Full Bar, Wine, and Beer, Accepts American Express, MasterCard, Visa, Digital Payments, Free Wi-Fi, Reservations, Seating, Street Parking, Accepts Credit Cards, Table Service.
The Crusting Pipe is an ideal spot for a glass of wine or a delicious meal. You get to relax in the covered courtyard, head inside to the bar and dining rooms, and escape the busy Covent Garden Market, one of the many cosy corners.
The outdoor terrace gives you a view of impromptu performances from local musicians and actors. 
The menu also has classic British dishes made from seasonal ingredients from trusted suppliers. The diverse selection of wines and vintage ports are the real deal.
With vaulted ceilings, traditional wood panelling, flagstone flooring, and numerous nooks and crannies, Crusting Pipe still has many of its original features and offers a romantic environment for private dinners and parties.
View this post on Instagram
Covent Garden Social Club, a London-based hospitality institution, comprises two bars amalgamating the historic Covent Garden Cocktail Club and the Theatre Club.
You can count on these two establishments to provide you with the most spectacular night of your life, complete with amazing cocktails, first-rate service, and luxurious surroundings. 
The Arts Theatre's basement houses the Covent Garden Cocktail Club. We offer a fusion of prohibition-era New York City and a British gentlemen's club in the historic Greenroom of The Arts Theatre.
The party-hardy environment, amazing service, and top-notch drinks are a tribute to the best British bartending and keep customers returning repeatedly.
There are a series of pubs in Covent Garden where one can hang out at night. Check out the below hotspots that you can choose to indulge in. 
Covent Garden Pub Crawl 
Covent Garden is a lively place day or night and if you are here in the afternoon or evening you cannot complete your visit without checking out the cool pubs in Covent Garden.
Round house is one of the pubs that comes with a handy package; Wi-Fi, outside sitting, paid parking, covered smoking area, free step access, outside seating, and baby changing facilities among others.
Roundhouse oozes some wild charm with its interior textured walls. The authentic setting will make you feel at ease as you sip your drink comfortably.  
The Punch and Judy is a famous pub named after the puppet show performances in the nearby piazza for the children of a flower-sellers-Taylor walker.
It serves freshly prepared food with great quality, alongside your favourite drinks and a team of friendly staff to make sure you enjoy the traditional pub lifestyle. Punch and Judy is open Monday to Saturday from 10 am to 11 pm. On Sunday it's open from12AM to 10:30 pm. 
Step in to find a classic pub with a distinct personality that is renowned for its diverse selection of real ales and its high-quality pub fare, all of which are served with the famed British hospitality. 
The White Lion Pub. White Lion's savoury menu includes: Slow cooked lamb shank, pie, Shepherd's pie, Roast Rump Beef, and Nut Roast, amongst many other choices of mains, desserts among others.
You will relish a nice scran and a pint down the boozer at the White Lion. Step in and discover a contemporary pub revered for its eclectic range of real ales and remarkable pub food.
The Porterhouse bar is split over three main levels, with a number of mezzanine levels in between. It can be as big or as intimate as you want it to be. Its Brewing Co. started in Dublin in 1996.
Since then, it has been pouring pints of our award-winning craft beers. You will have to relax at the bar and enjoy a pint of our Plain Porter, a cocktail, or a dram of whiskey as you let the hectic pace of London pass by. 
See A Show At Covent Garden Theatres
Covent Garden has a set of Theatres for connoisseurs of Westend shows. These are Adelphi Theatre, Royal Opera House, Lyceum Theatre, Vaudeville Theatre, Noel Coward Theatre, and Others which offer an eccentric feel of theatrical performances that combine songs, spoken dialogue, acting, and dance.
Every night, there are live shows. They host piano party sessions, cabaret, live music, and entertainment by some of the West End's greatest performers. 
Where to stay in Covent Garden
There are a number of signature places to spend the night and have some rest after the many activities. Check out the below spots. In addition you also have the option of cool hotels nearby in Theatreland.
NoMad London offers a culinary perspective tailored to its new home in London; casually elegant with moments of whimsy, showcasing the bounty of the region and the season, and always served in gracious spirit.
DA Henrietta will take you on an experimental journey along the Italian West Coast, with a menu inspired by the rich cuisine of Liguria, Toscana, Basilicata, Campania, and Calabria.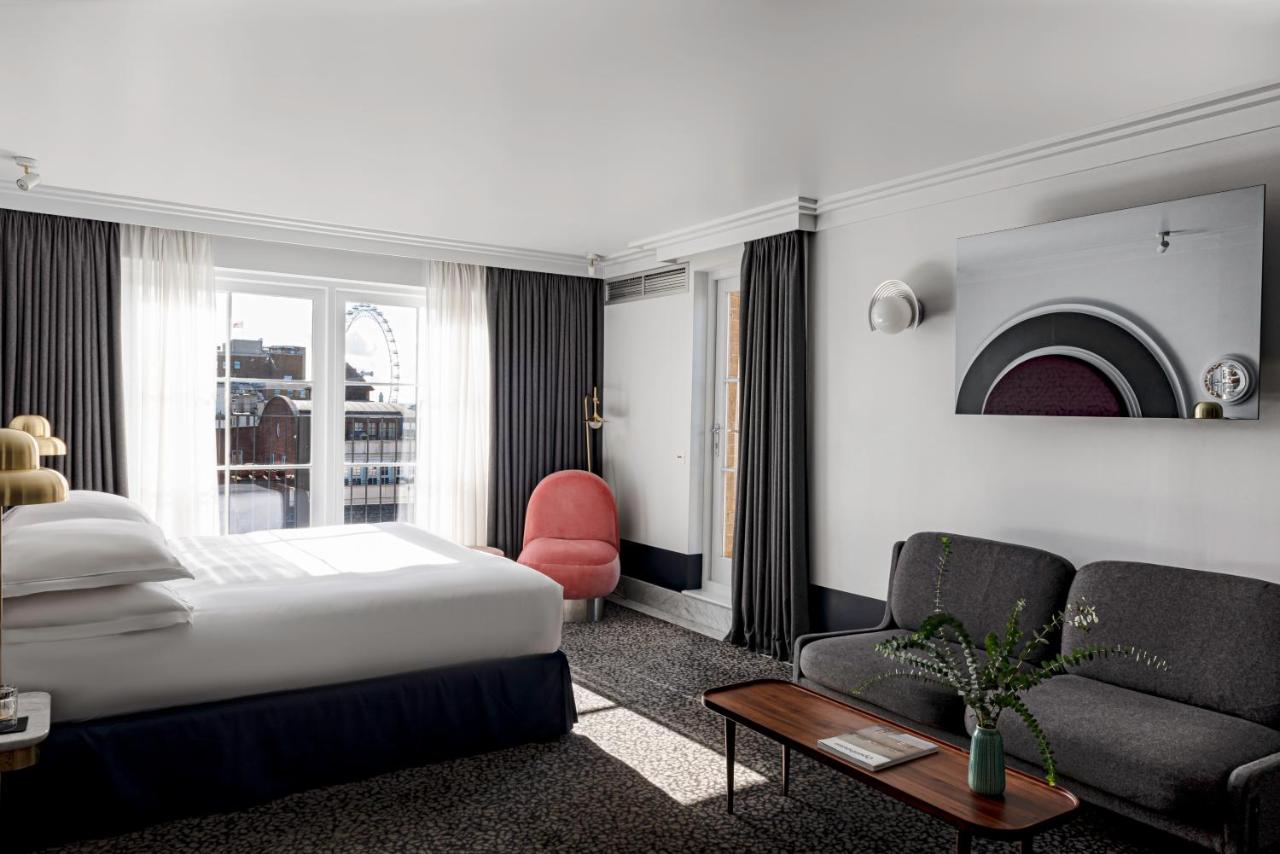 Explore the quirks and cobbles of London's historical at Cove St Martins Covent, knowing you're just a stroll from your bed. You'll be welcomed by contemporary interiors and a carefully considered space for you-time.
The Savoy magic begins from the moment you pull up the driveway, greeted by the doormen in top hats and tailcoats, and ushered into the grand, wood-panelled lobby with its iconic checkered floor.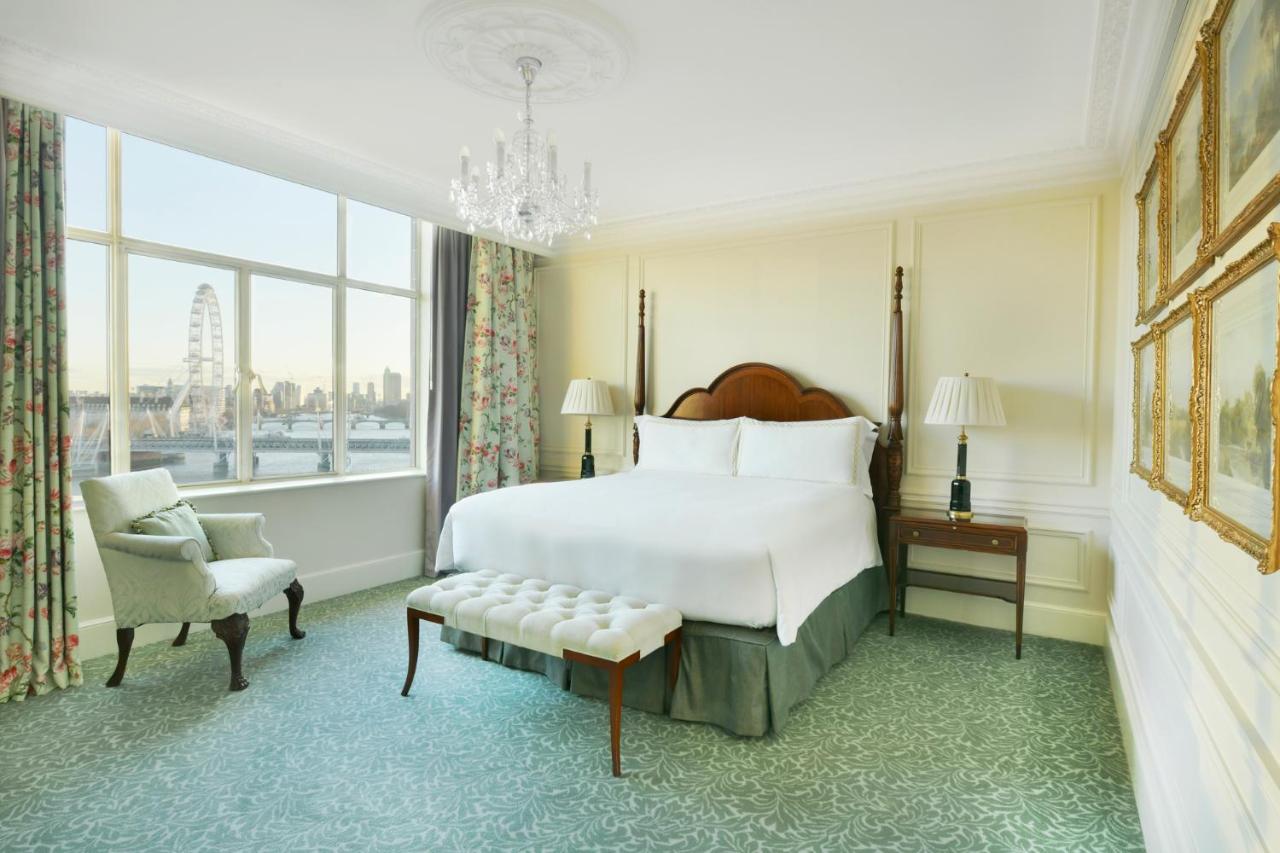 The Z Hotel offers accommodation in central London, opposite the Royal Courts of Justice and just a few minutes' walk from Chancery Lane and Temple Tube Station. 
One Aldwych Hotel has refurbished interiors richly layered, sophisticated and modern, creating an inspiring atmosphere. The suites reflect the style of an elegant residence with every detail carefully considered. Aldwych is renowned for an iconic Lobby Bar and two stylish restaurants offering exquisite dining.
How To Get To Covent Garden
Getting to Covent Garden is easy as you have an easily accessible Covent Garden Station on the Piccadilly Line as well as Leicester Square Station which is within the bounds of Covent Garden than the square its named after.
You also have Charing Cross a short walk away making getting to Covent Garden easy. 
You can also easily walk to Covent Garden from Waterloo station via Hangford Bridge on the Southbank. You can walk from Oxford Circus, Piccardilly Circus or even Holborn and Tottenham Court Road.
All routes I have done that are filled with plenty to see along the way.
You can of course get to Covent Garden by bus. Any buses going to Trafalgar Square, Piccadilly Circus, and Oxford Street are all going to get you close to Covent Garden so you can explore this lively jem.
Bus routes 6, 9, 11, 15, 87, 91, 139, 176, will all get you fairly close to Covent Garden. For more detailed route check out the TFL Website.