If you cannot stand to leave your pet behind when traveling, you are in luck as there are plenty of amazing pet-friendly apartments in London. All ready to welcome you and your furry one.
Below is a list of cool London apartments with plenty to offer you and your pet. Many near parks and play areas are suitable for animals. In addition, offering easy access to transportation around London as well as amenities to make your stay comfortable. From supermarkets within meters from the apartments to amazing restaurants and cafes nearby too.
For animal lovers, be sure to also check out the cool London cat cafes dotted around the city.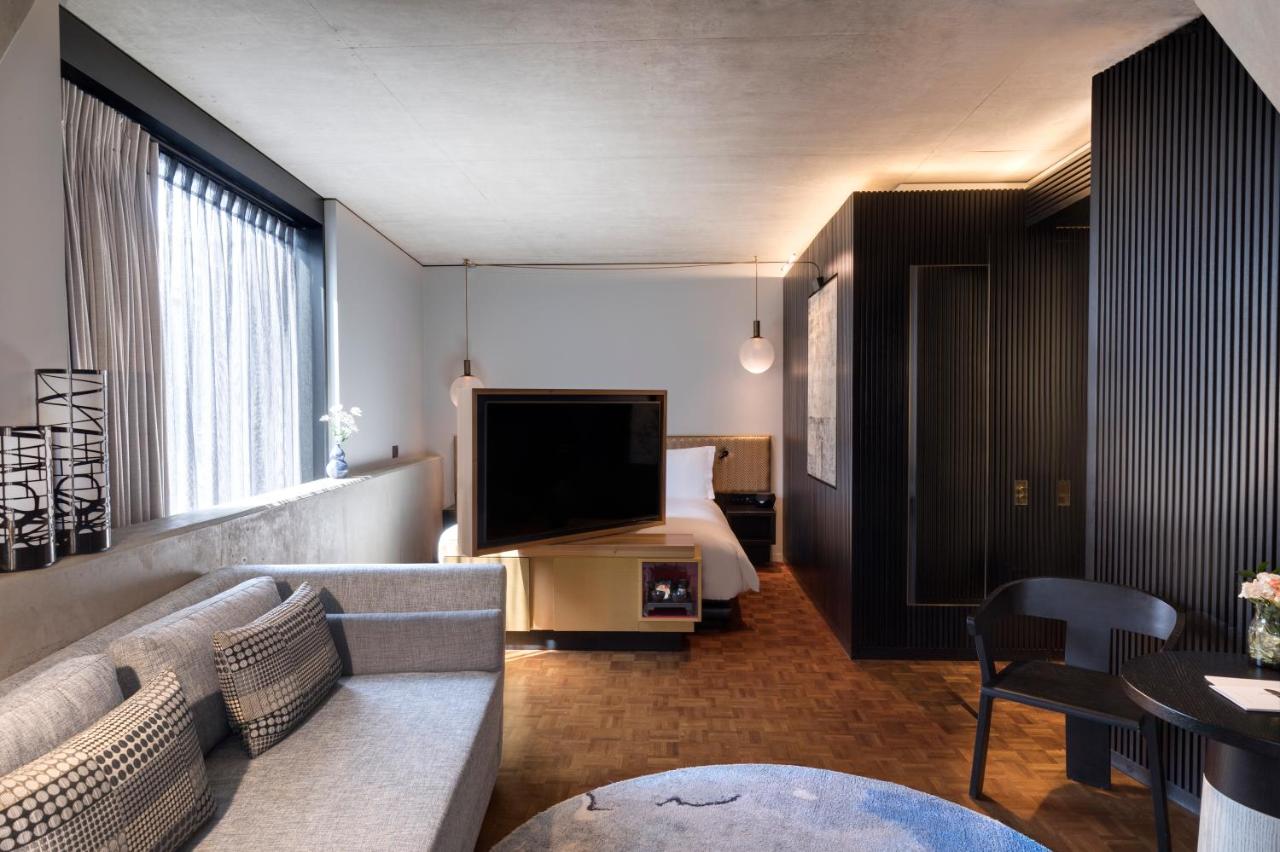 Amazing London Apartments That Allow Pets
Whether you are looking for dog friendly or cat friendly flats in London, there is something for your your furry friends.
Park Lane apartment is located in the heart of London city, boosted by the striking luxury and scenic beauty of the place. It is the destination where special attention is paid to every single detail of the apartment, from the spacious room integrated with regal furniture to the extraordinary care accomplished by the room service.
The lush green garden and surrounding set-up makes it an ideal option for your lovely pet. A well-equipped kitchen, free Wi-Fi, soft white bed linen, and reliable heating and cooling make your stay amazing.
Address: 15 Crawford Place, Westminster Borough, London, W1H 4LA, United Kingdom 
Pets: Allowed without any extra charge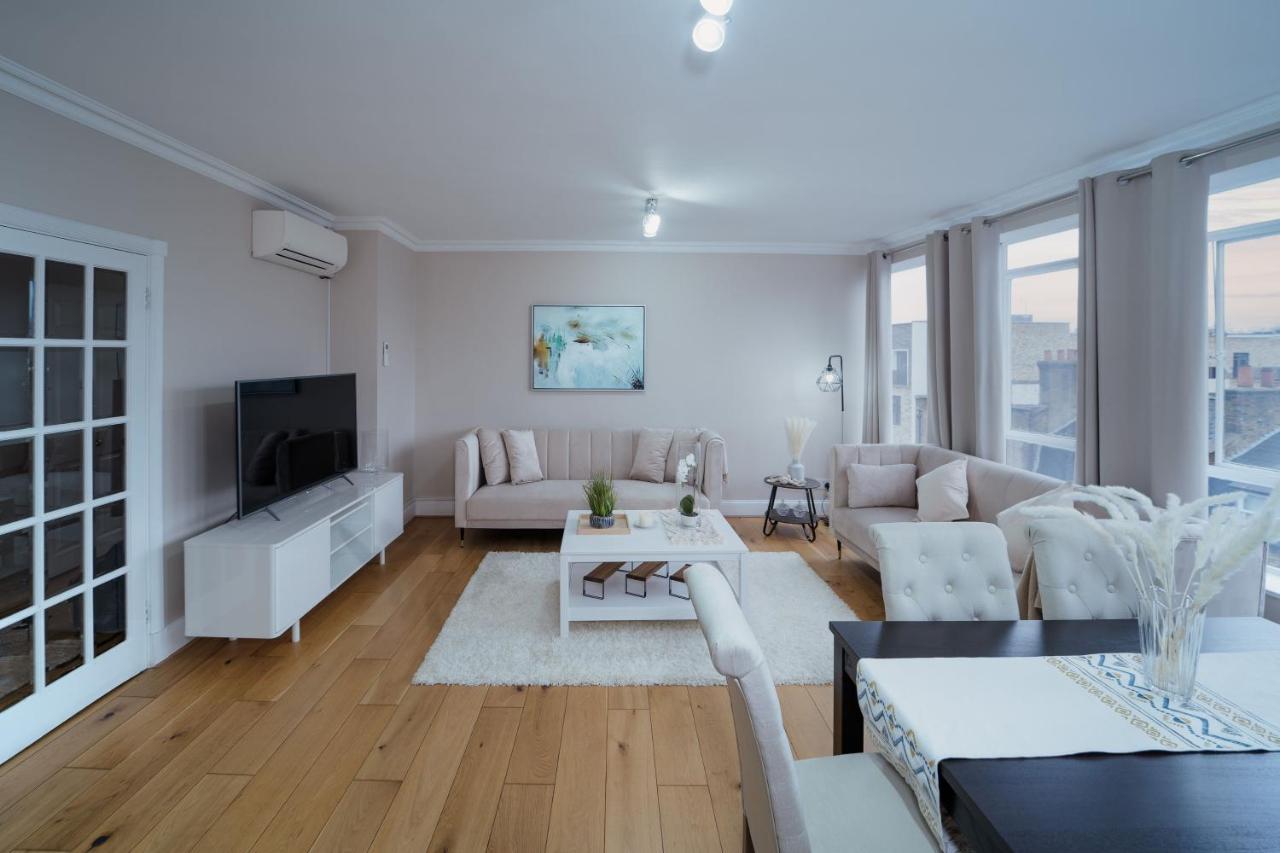 This is one of the best choices amongst travellers as it is the location that is easy to walk to and even connected by public transportation. The apartment offers free Wi-Fi connectivity and is blessed with a lovely atmosphere maintained in terms of cleanliness and hygiene.
Living space is meant for everyone to live together and enjoy less than one roof. Your pet will enjoy the atmosphere if they enter the premises on request. 
Address: 284 Camden Road, Islington, London, N7 0BJ, United Kingdom 
Pets: They are allowed on request, but charges are applicable.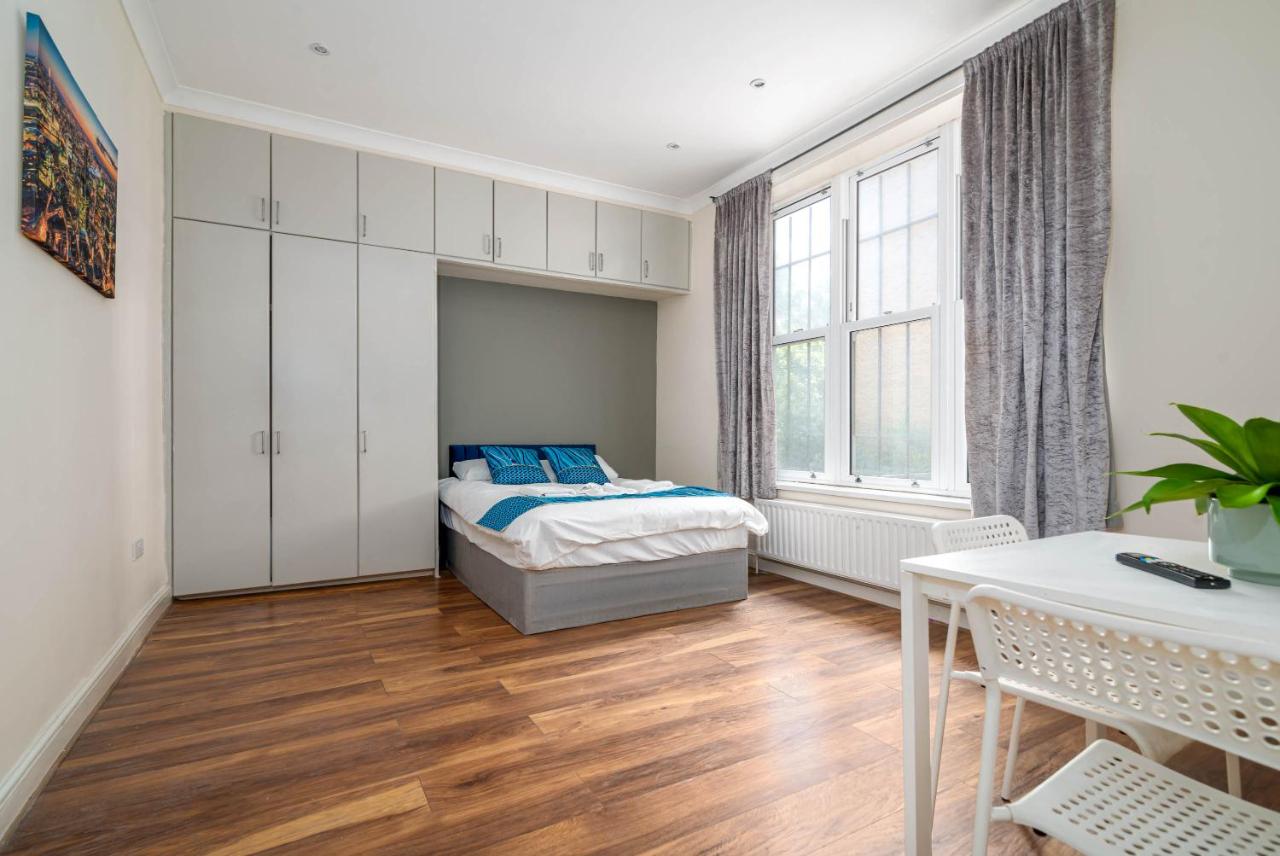 Couples like this location due to the romantic feel explored with a serene location and comfortable and warmth-filled interior of the room. Air-conditioned rooms and fitness space make this hotel more appealing than others. 24-hour front desk service, free Wi-Fi connectivity, and a shared kitchen are among the best facilities offered by them.
Continental food and private parking facilities made the place the most suitable option for a few nights. You can take your pet with you just by paying a few pennies so that you don't get to depart from one another, even for a single night.
With the help of a review, we learned that the garden area is provided with separate spaces for pets to place. 
Address: Celebration Avenue Penny Brookes Street, Newham, London, E20 1DB, United Kingdom
Pets: Allowed on extra charge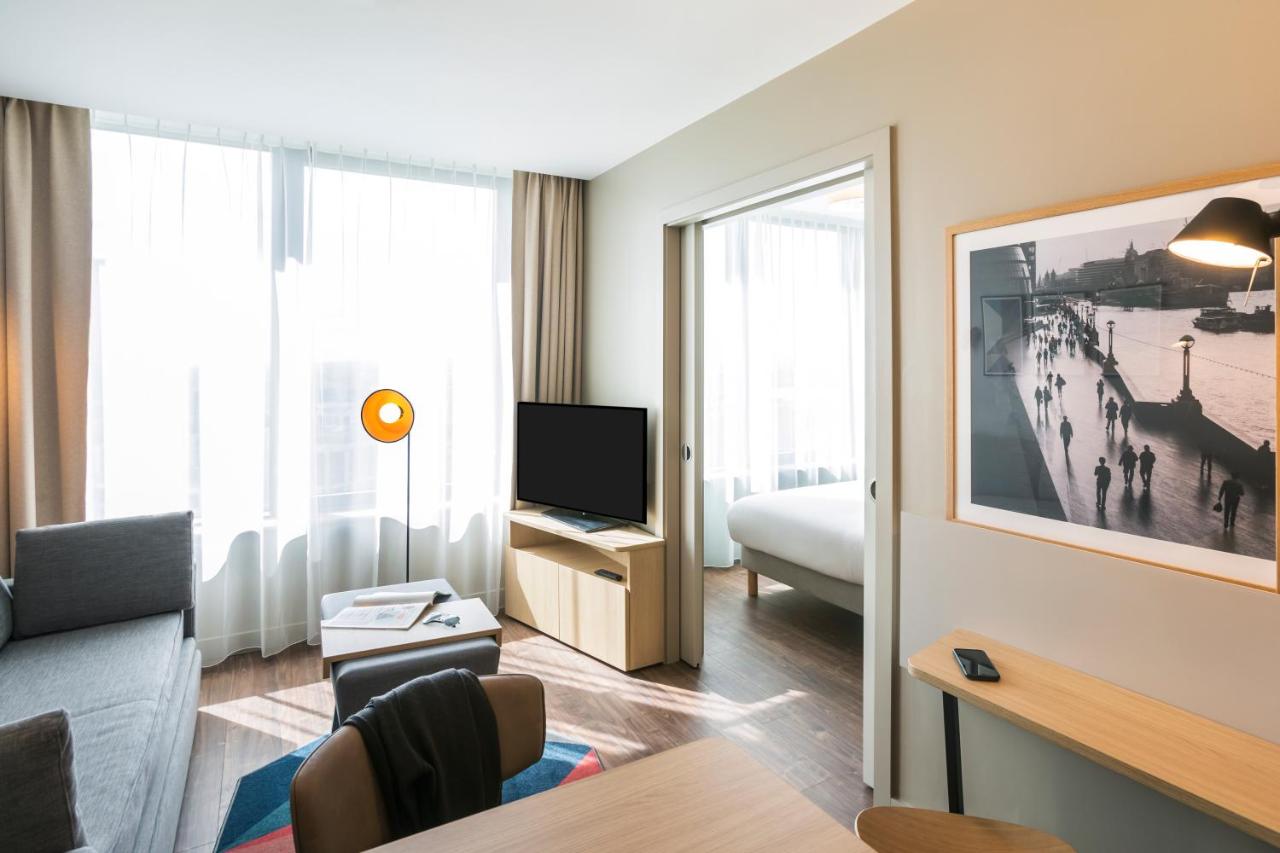 Located in the vibrant neighbourhood of Shoreditch. Near plenty of markets, cafes, restaurants, bars and food courts. It is the best-finished hotel in the area due to its floor-to-ceiling windows and all the fitting, making it a luxurious setting. Apple's 55-inch flat-screen TV also has free Wi-Fi for your mood refreshment. Japanese tea set and minibar make you feel majestic.
The rooms are magnified with the pleasant and heart-touching view of the garden and city while sitting relaxed after a busy day. Apart from all, Chef Nobu Matsuhisa discovered a menu that is available in the sushi counters, lounge, and bar area, making the cuisine more delicious.
My favorite part is the independent reviews about pets that spend a wonderful time in the green garden playing all around. You can read more about staying at Nobu here. While staying here be sure to check the many cool things to do in Shoreditch.
Address: 10-50 Willow Street, Hackney, London, EC2A 4BH, United Kingdom
Pets: Allowed by special charges applicable 
When it comes to pet friendly flats in London, you cannot beat something like this offering.  Located near Grosvenor Square, Grosvenor House Suites is a 5-rated accommodation with accessible 24-hour room service and Wi-Fi connectivity. The accommodation is ultramodern and sophisticated, with clean lines and a slate grey appearance amongst the decor, making it a stylish option to live in.
The dining area is a highly impressive private dining room; an in-room spa and beauty treatment make the best choice for the couple. Children and pets will surely enjoy every moment they are in the playing zone or garden area. 
Address: 86 Park Lane, Westminster Borough, London, W1K 7TN, United Kingdom
Pets: Pets allowed on request, and charges applicable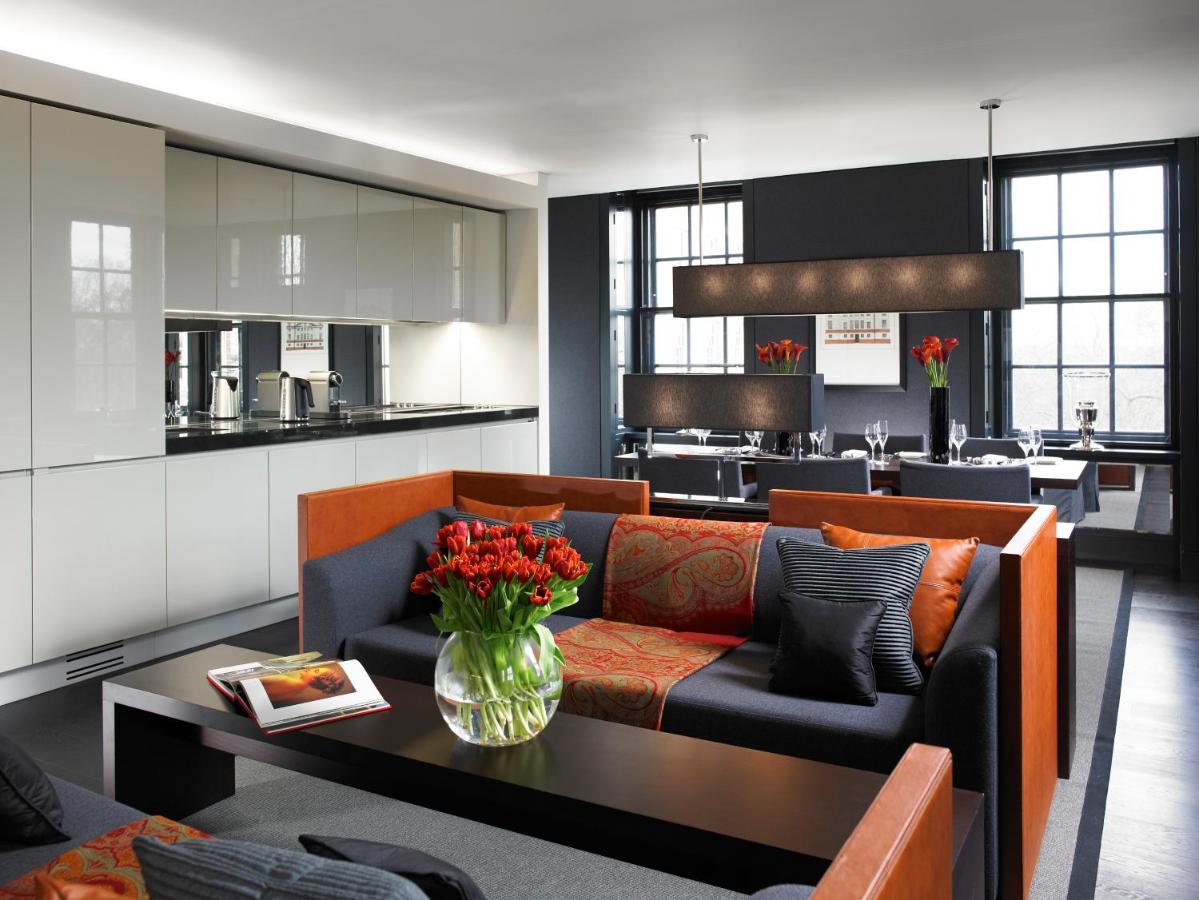 This accommodation is adorned with beauty and has lavishing furnishing that suits the living space. The suite accommodation is fixed with all the equipment that makes your lifestyle appear royal and sophisticated.
A pet staying on-site is not a problem for this place, and on weekends it is non-chargeable. The quick check-in and check-out render peace of mind, and being a pet-friendly accommodation makes it widely known amongst reviewers. For additional hotels in King Cross check out our other post.
Address: 29 Argyle Square, Kings Cross, Camden, Camden, London, WC1H 8AP, United Kingdom 
Pets: On request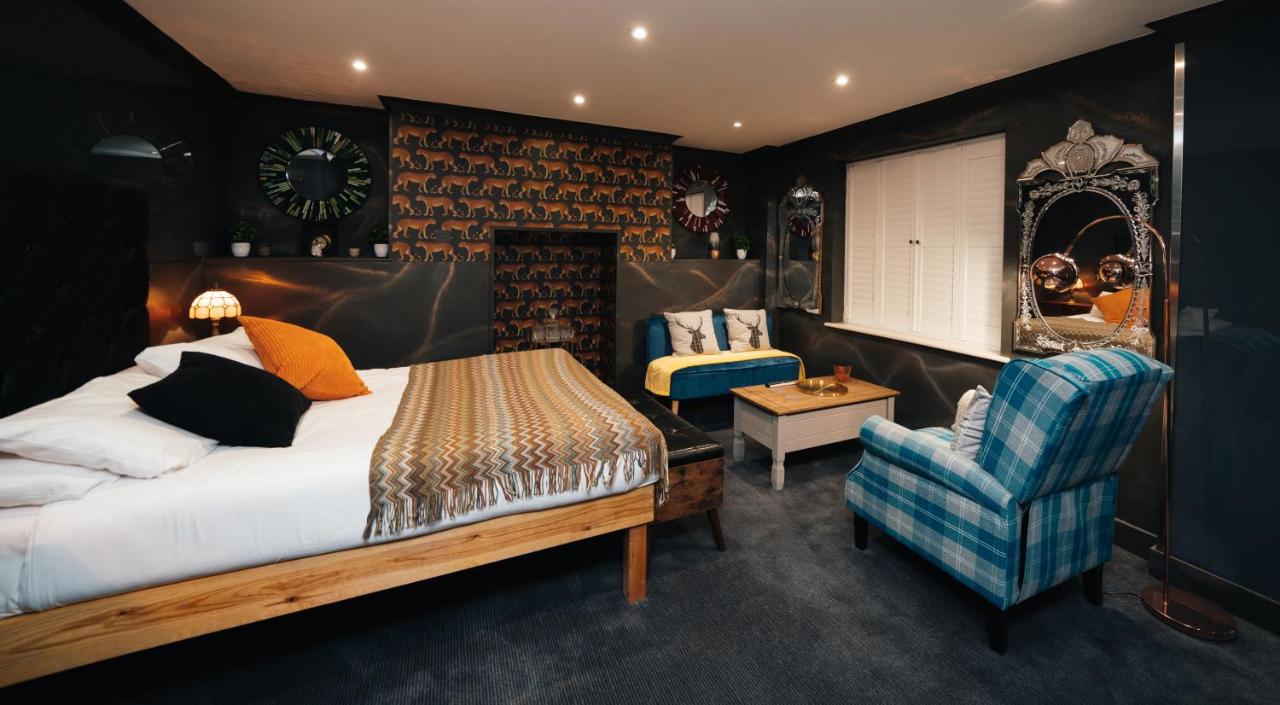 This is a self-catering apartment sharing proximity with the entire important place in London. This apartment is featured classic rooms, studios, and one-bedroom apartments, which accommodate all facilities that make your stay in the apartment lavishing and adorable.
A fully equipped kitchen and dimmed light dining space make your dinner romantic. Reviewers have provided that the green garden appears to make it a playful area where they can enjoy every minute with their masters. 
Address: 7-21 Goswell Road, Islington, London, EC1M 7AH, United Kingdom 
Pets: allowed and charges applicable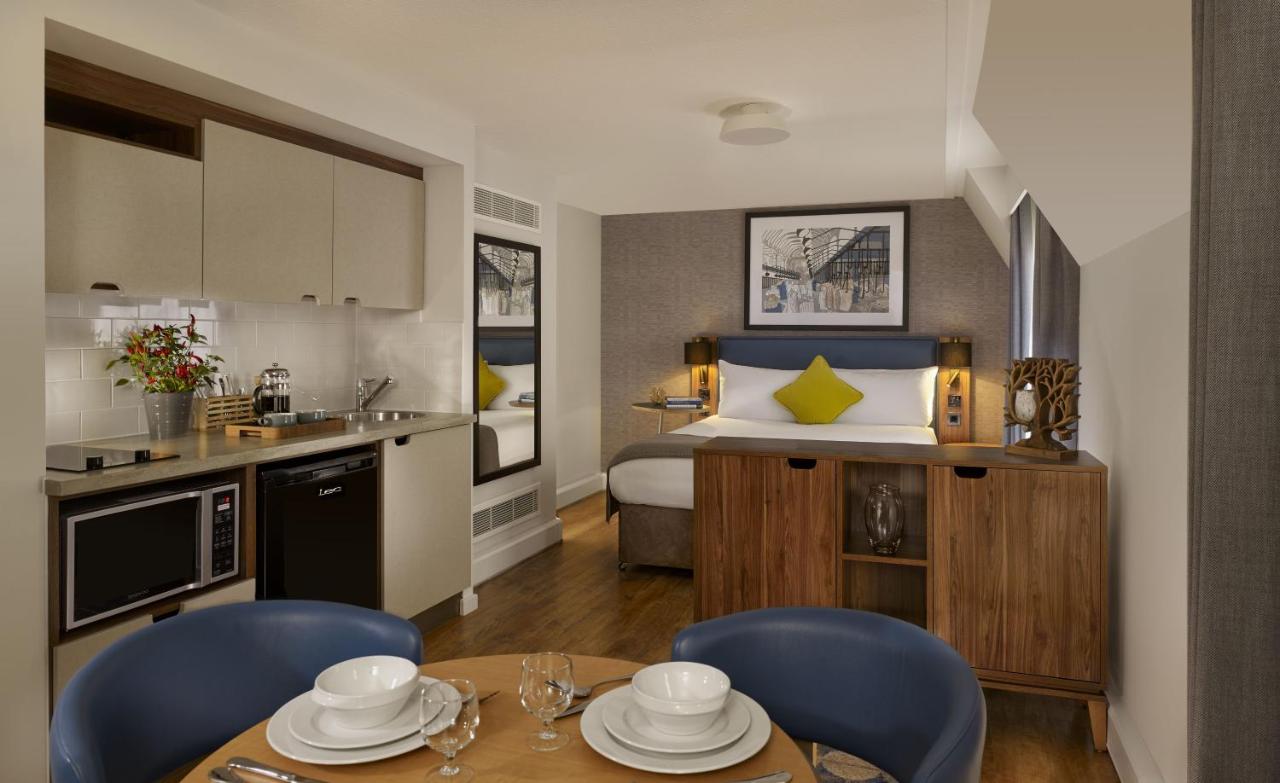 Well-established holiday apartments in the heart of London, which share proximity with the entire city, are bestowed with style and luxury in one place.
The apartment comprises 3 bedrooms that are integrated with all benefits starting from flat screen TV to a completely equipped kitchen and lavishing living space. The pet can play all around the garden space to enjoy their vacation in a new place with their master. While staying here make sure to check out all the lovely things to do in Mayfair.
Address: 5 Shepherd Street 5, Westminster Borough, London, W1J 7HN, United Kingdom
Pets: Allowed on paying of charges 
Located in Bermondsey just by London Bridge, this apartment is bestowed with bright and stylish modern-featured furniture and technologies. It shares good connectivity with an entire city. The kitchen and other spaces provide extraordinary touch with all the high-tech equipment like a microwave, washing machine, dishwasher, etc.
Here, guests can relax and share memorable moments with their partners and pets. A fantastic fitness centre replenishes your time.  There are plenty of green spaces nearby perfect for walking your pet or just a little people-watching. In addition you are also right by Bermondsey Street which has amazing cafes and restaurants to check out.
Address: 201 – 211 Long Lane, Southwark, London, SE1 4PN, United Kingdom 
This is a pet-friendly apartment blended with all offerings that give your stay a royal touch. The public area and a separate lounge benefit from the Wi-Fi facility, and the living area's interior is furnished with a contemporary style.
Luxurious private bathroom and kitchen make the stay more comfortable. 24-hour gyms add an advantage for fitness freaks. All the features of the residence contribute to leading a private life within the room, making the stay more appealing to couples. 
Address: 181 – 183 Warwick Road, Kensington and Chelsea, London, W14 8PU, United Kingdom
Pets: Allowed. Charges applicable
Map Of Pet-Friendly Apartments In London
Below is a handy map of amazing pet friendly accommodation in London.