Last Updated on 20 September, 2023
If you're looking for a slice of quintessential London charm, look no further than Marylebone High Street. Nestled in the heart of West London, this historic street has much to offer in terms of history, shopping, dining, and entertainment. Among the fun things to do in Marylebone is at least a few hours dedicated to this cool London shopping street.
Read on as we take a deep dive into the fascinating world of Marylebone High Street, exploring its history, notable attractions, shops, restaurants, tours, and more.
History of Marylebone High Street
To truly appreciate Marylebone High Street, it's essential to understand its rich history. Dating back to the 18th century, this street has evolved from a quiet residential area to a bustling hub of activity.
Originally developed as part of the Portman Estate, it has retained much of its Georgian architecture, providing a charming backdrop for modern-day visitors.
Things To Do Near Marylebone High Street
Marylebone Farmers' Market
Start your day with a visit to the Marylebone Farmers' Market. Held every Sunday, it's a paradise for food enthusiasts. You can find everything from fresh produce to artisanal cheeses and handmade pastries.
Jacob's Well Mews
Jacob's Well Mews is a hidden gem known for its charming cobbled streets and boutique shops. It's the perfect place for a leisurely stroll and some retail therapy. Be sure to read our guide on Instagrammable mews in London.
Paddington Street Gardens
For a serene escape from the urban hustle and bustle, head to Paddington Street Gardens. These beautifully landscaped gardens offer a peaceful oasis where you can relax amidst lush greenery.
Chiltern Street
Chiltern Street is famous for its independent boutiques and high-end shopping. Explore unique fashion, design, and lifestyle stores that cater to discerning shoppers.
The Wallace Collection
Art enthusiasts will be captivated by The Wallace Collection. Housed in a historic townhouse, it boasts an extensive collection of art, furniture, and porcelain.
Sherlock Holmes Museum
Step into the world of detective fiction at the Sherlock Holmes Museum. Located at 221b Baker Street, it's a must-visit for fans of Arthur Conan Doyle's famous detective. There are plenty of tours centred around Sherlock Holmes Museum which you can check out on Viator and Get Your Guide.
Notable Shops on Camden High Street
V V Rouleaux: V V Rouleaux is a haven for those in search of exquisite ribbons, trims, and accessories. It's a favorite among crafters and fashionistas alike.
Daunt Books: Book lovers will adore Daunt Books, known for its stunning Edwardian shop and a curated selection of travel literature.
Astrid & Miyu: Discover contemporary jewelry at Astrid & Miyu, where you can find unique pieces to elevate your style.
Koibird: Koibird is a concept store with a global influence, offering a curated selection of fashion, beauty, and lifestyle products.
Bobbies: Bobbies is the go-to place for high-quality footwear. Explore their collection of stylish and comfortable shoes.
The White Company: Indulge in luxury homeware and clothing at The White Company. Their elegant products are sure to enhance your living spaces.
Ba&sh: Ba&sh is a French fashion brand that combines Parisian chic with a bohemian twist. Explore their trendy and feminine clothing.
Bimba Y Lola: For contemporary Spanish fashion, head to Bimba Y Lola. Their collections are known for their bold designs and vibrant colors.
Balibaris – London Marylebone: Balibaris offers a range of men's clothing that combines classic style with modern sensibilities. Upgrade your wardrobe with their timeless pieces.
New Cavendish Jewellers: New Cavendish Jewellers is the place to find exquisite jewelry and watches. Whether it's a special gift or a personal indulgence, you'll find something stunning here.
The Best Bars & Restaurants in Marylebone High Street
We have extensive guides on the best places to eat in Marylebone from these cute cafes and coffee shops in Marylebone, to the best places for afternoon tea in Marylebone.
The Marylebone Pub: The Marylebone Pub is a cozy and welcoming spot to enjoy a pint of beer and classic British pub fare.
The Fischers: For a taste of Austria in London, visit The Fischers. This restaurant offers authentic Austrian cuisine in a charming setting.
Cote Brasserie: Cote Brasserie is a French bistro that serves delicious French dishes in a relaxed atmosphere.
Orery Epicere: Orery Epicere is a gourmet food store and restaurant where you can savor a variety of delectable dishes.
La Brasseria Milanese: La Brasseria Milanese is an Italian restaurant known for its excellent pasta and cozy ambiance.
Le Vieux Comptoir: Le Vieux Comptoir is a French wine bar and bistro that offers a delightful selection of wines and French cuisine.
Le Relais de Venise L'Entrecote: Le Relais de Venise L'Entrecote specializes in steak and frites, providing a simple yet delicious dining experience.
Blandford Comptoir: Blandford Comptoir is a Mediterranean restaurant with a diverse menu of dishes inspired by the flavors of the Mediterranean region.
Granger & Co: Granger & Co is a trendy eatery serving modern Australian cuisine in a vibrant atmosphere.
Taka Marylebone: Taka Marylebone offers a contemporary take on Japanese cuisine, featuring sushi and other Japanese dishes. For more on the best Japanese restaurants in Marylebone check out our guide.
The Best Tours in Marylebone
The Beatles Walking Tour of Marylebone and Abbey Road: Music enthusiasts can embark on The Beatles Walking Tour, exploring the band's history in the Marylebone area and the iconic Abbey Road.
Sherlock Holmes Self-Guided Walking Tour: Follow in the footsteps of the world's most famous detective with the Sherlock Holmes Self-Guided Walking Tour.
Wallace Collection Self-Guided Tour: Art lovers can enjoy the Wallace Collection Self-Guided Tour, immersing themselves in a world of exquisite art and historical artifacts.
Best Hotels in Marylebone
For those planning an extended stay, Marylebone offers a range of elegant and comfortable accommodations. Whether you prefer boutique hotels or luxury chains, you'll find the perfect place to rest your head.
When visiting Marylebone High Street, finding the right accommodation can significantly enhance your overall experience. Fortunately, Marylebone offers a range of hotels that cater to various preferences and budgets. Here are some of the best hotels in the area:
Each of these hotels has its own distinctive character, ensuring that you can find the perfect accommodation to suit your preferences while exploring the vibrant Marylebone High Street. Whether you prioritize luxury, intimacy, style, or convenience, Marylebone has a hotel to make your stay memorable.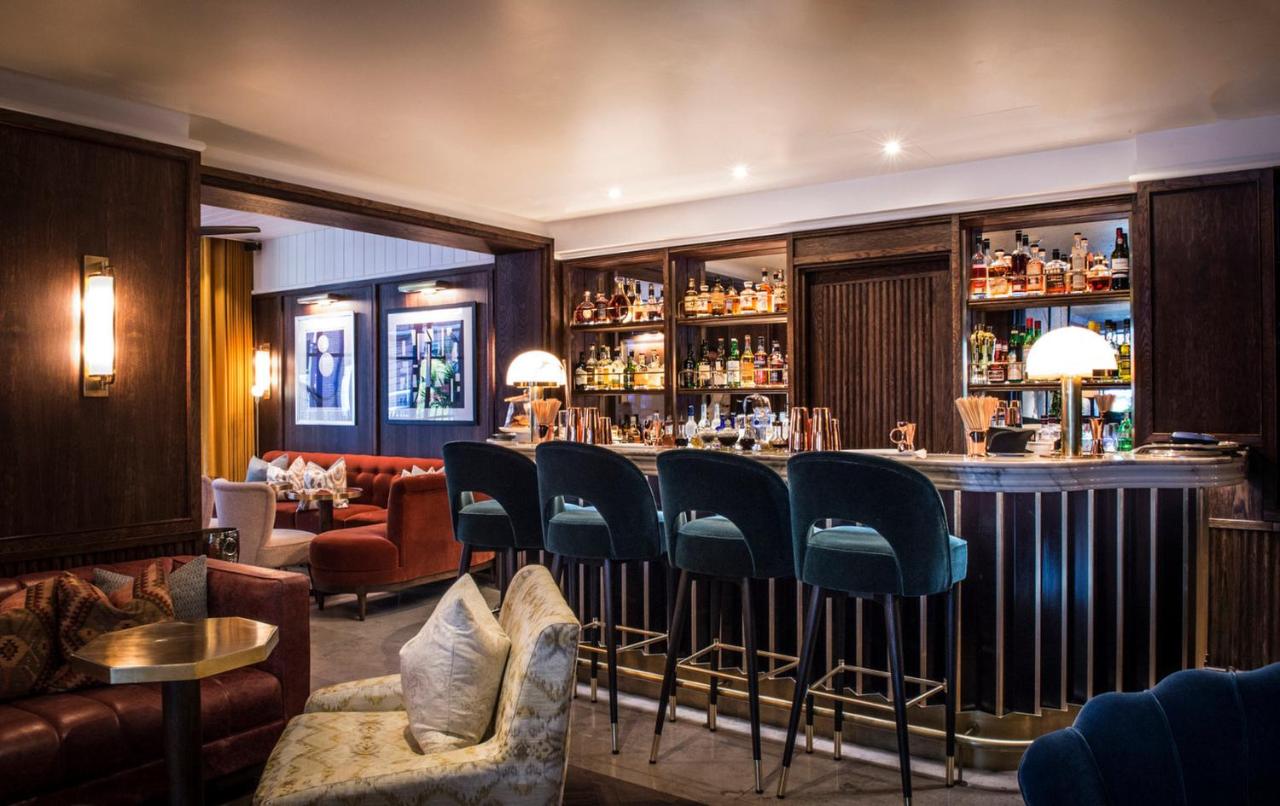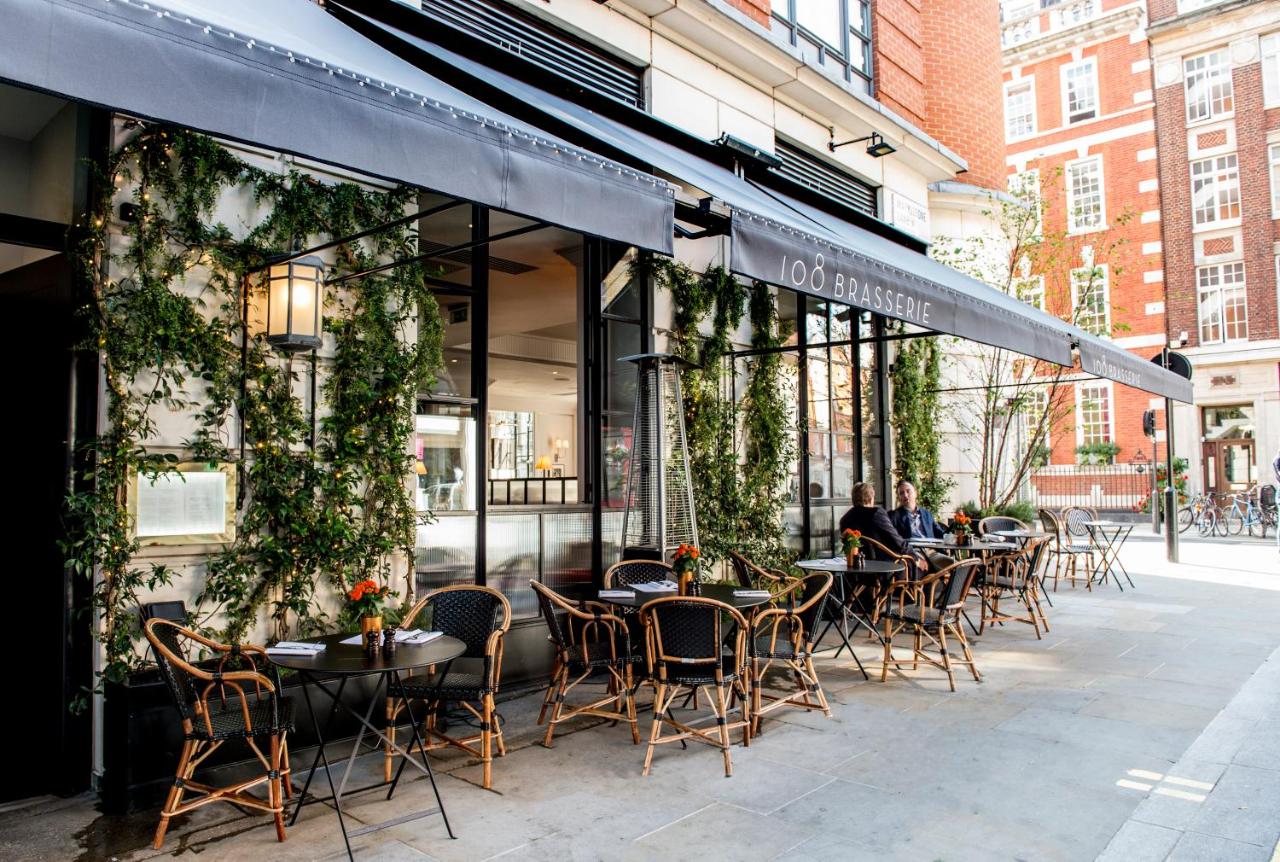 How to Get to Marylebone High Street
Marylebone High Street is conveniently located in central London and is easily accessible by public transportation. The nearest tube stations are Baker Street and Bond Street, both within walking distance.
In conclusion, Marylebone High Street is a treasure trove of history, culture, and leisure. Whether you're a history buff, a shopaholic, a foodie, or simply looking for a charming place to spend your day, Marylebone High Street has something to offer everyone. So, plan your visit to this vibrant London neighborhood and explore all it has to offer.
FAQs
Is Marylebone High Street suitable for families?Yes, Marylebone High Street offers family-friendly activities and attractions, making it a great destination for families.
Are there parking facilities near Marylebone High Street?Yes, there are parking facilities available in the vicinity of Marylebone High Street for those traveling by car.
Can I explore Marylebone High Street on foot?Absolutely! Marylebone High Street is pedestrian-friendly, and most attractions are within walking distance of each other.