A stay at 45 Park Lane Hotel does not disappoint. It's where sophistication meets luxury in the heart of the bustling city. If you're seeking a memorable and refined experience within London's luxuries hotels, look no further.
Below we will be your ultimate guide to staying at the illustrious 45 Park Lane Hotel. Discover the exceptional highlights, exquisite rooms, tantalizing bars and restaurants, top-notch amenities, and an array of exciting activities nearby.
Whether you're a discerning traveler or a seasoned adventurer, 45 Park Lane Hotel promises to exceed your expectations and create unforgettable memories.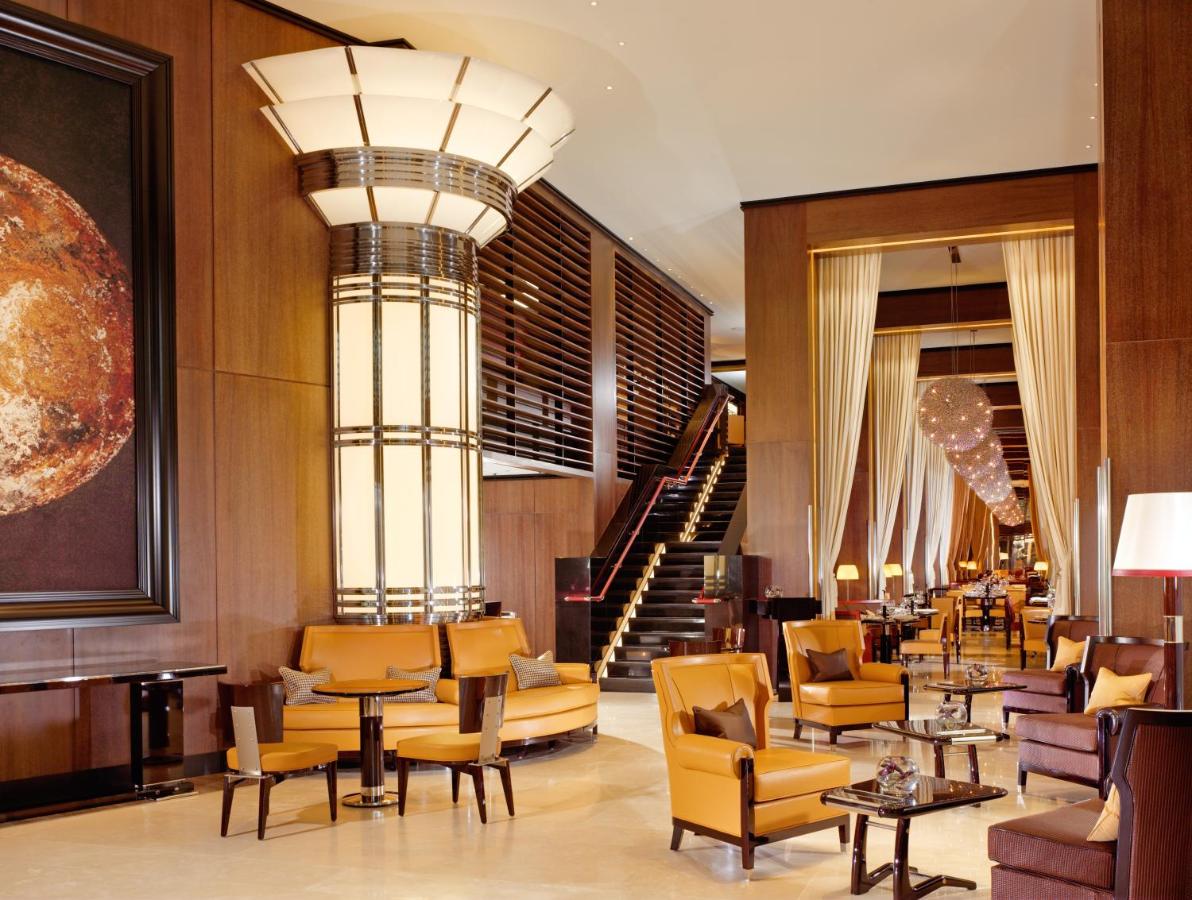 Staying At 45 Park Lane Hotel
About The 45 Park Lane Hotel:
45 Park Lane Hotel stands as a testament to unrivaled elegance and impeccable service. Nestled in the heart of London's Mayfair district, this contemporary boutique hotel is part of the prestigious Dorchester Collection.
Its prime location offers easy access to world-renowned shopping, cultural attractions, and picturesque parks. As soon as you step into the opulent lobby, you'll be captivated by the fusion of art, design, and luxurious comfort.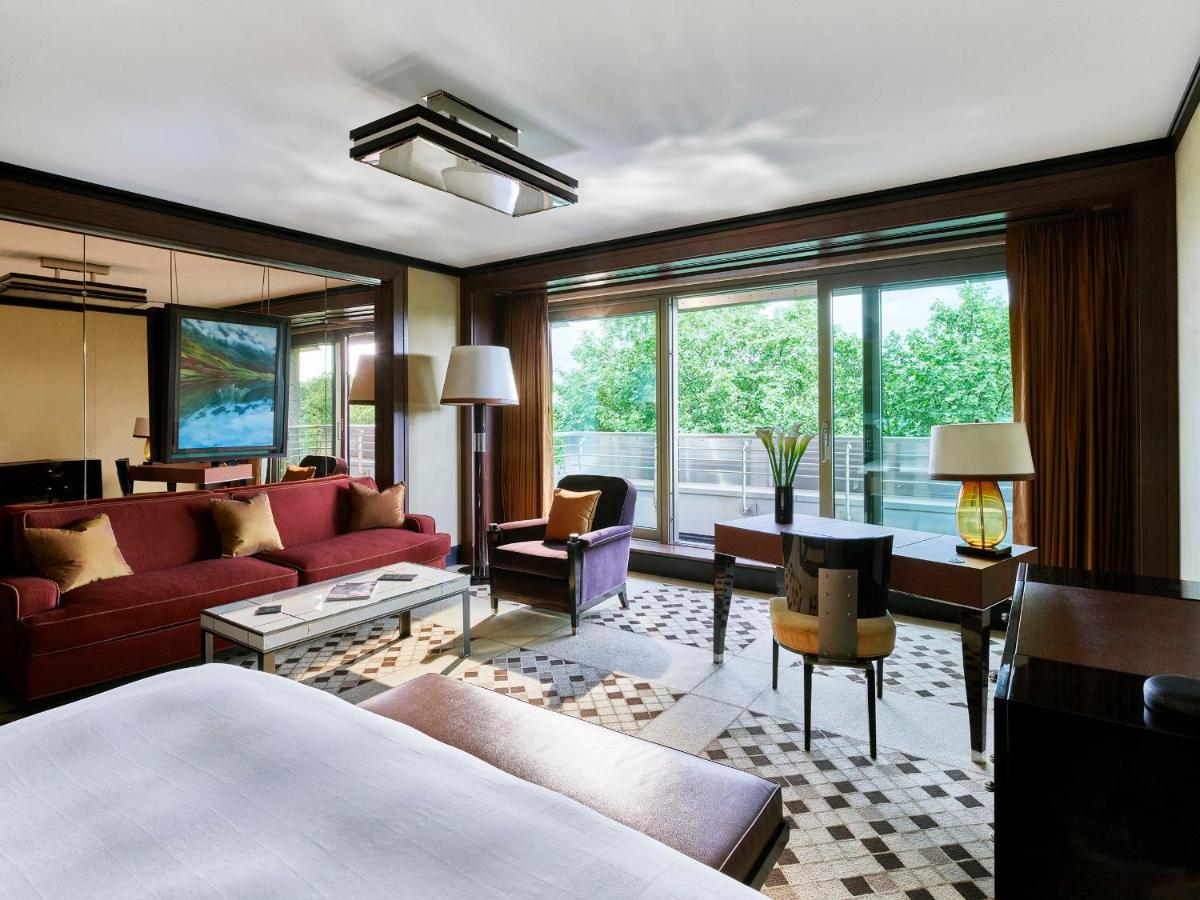 Hotel Highlights:
Elegant and Luxurious Rooms: The hotel boasts 45 spacious and exquisitely designed rooms and suites, each featuring stunning views of Hyde Park and the city skyline. With stylish interiors and modern amenities, every room offers a sanctuary of comfort and tranquility.
CUT at 45 Park Lane: Experience culinary excellence at the hotel's renowned steak restaurant, CUT, by Wolfgang Puck. Indulge in the finest cuts of meat and savor the expertly crafted dishes that redefine the steakhouse experience.
Rooftop Bar with Stunning Views: Ascend to the top floor and be enchanted by the rooftop bar's breathtaking panoramic views of London's skyline. Enjoy handcrafted cocktails and soak in the vibrant atmosphere. To experience more bars in London with views, see our guide.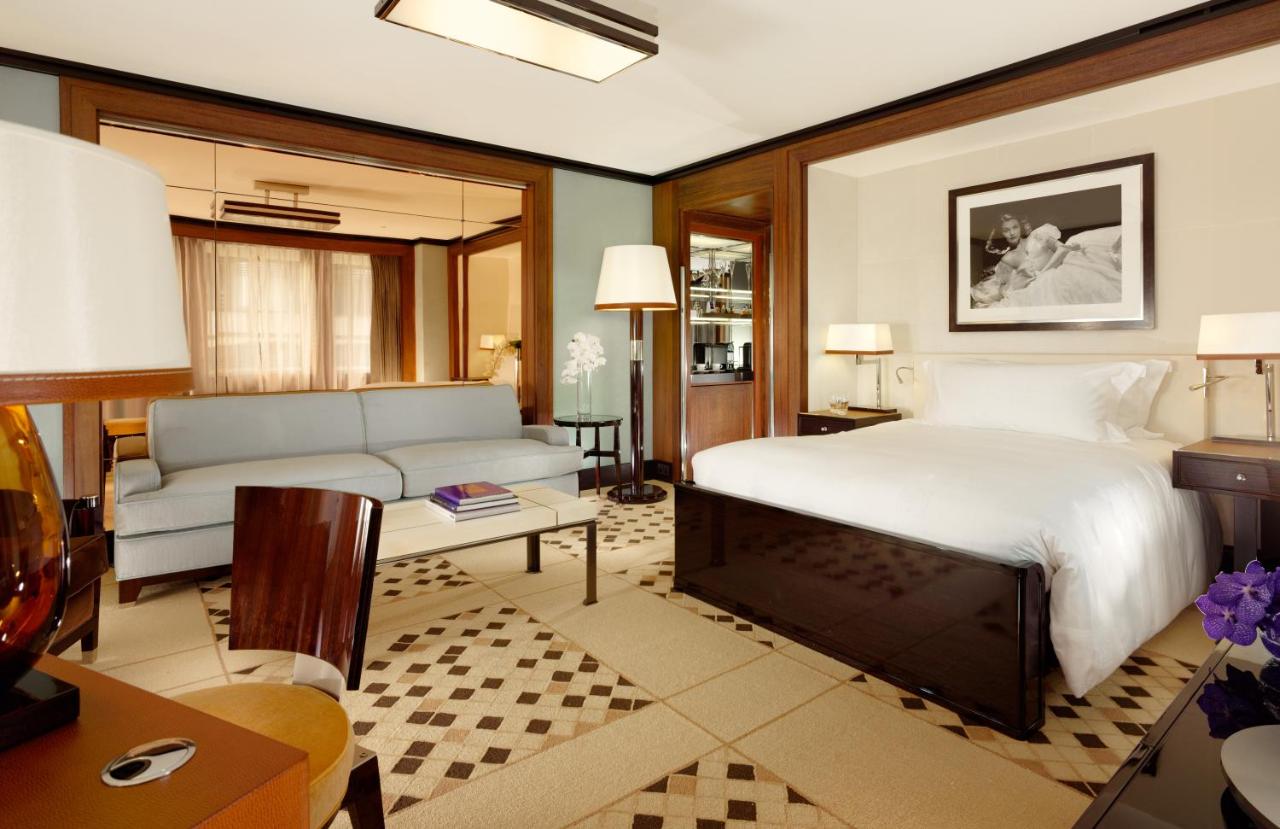 About The Rooms:
The rooms at 45 Park Lane Hotel are a celebration of contemporary elegance and comfort. Designed by acclaimed architect and designer Thierry Despont, each room showcases a unique blend of art, style, and sophistication. Lush fabrics, bespoke furnishings, and modern amenities create a haven of relaxation amidst the bustling city.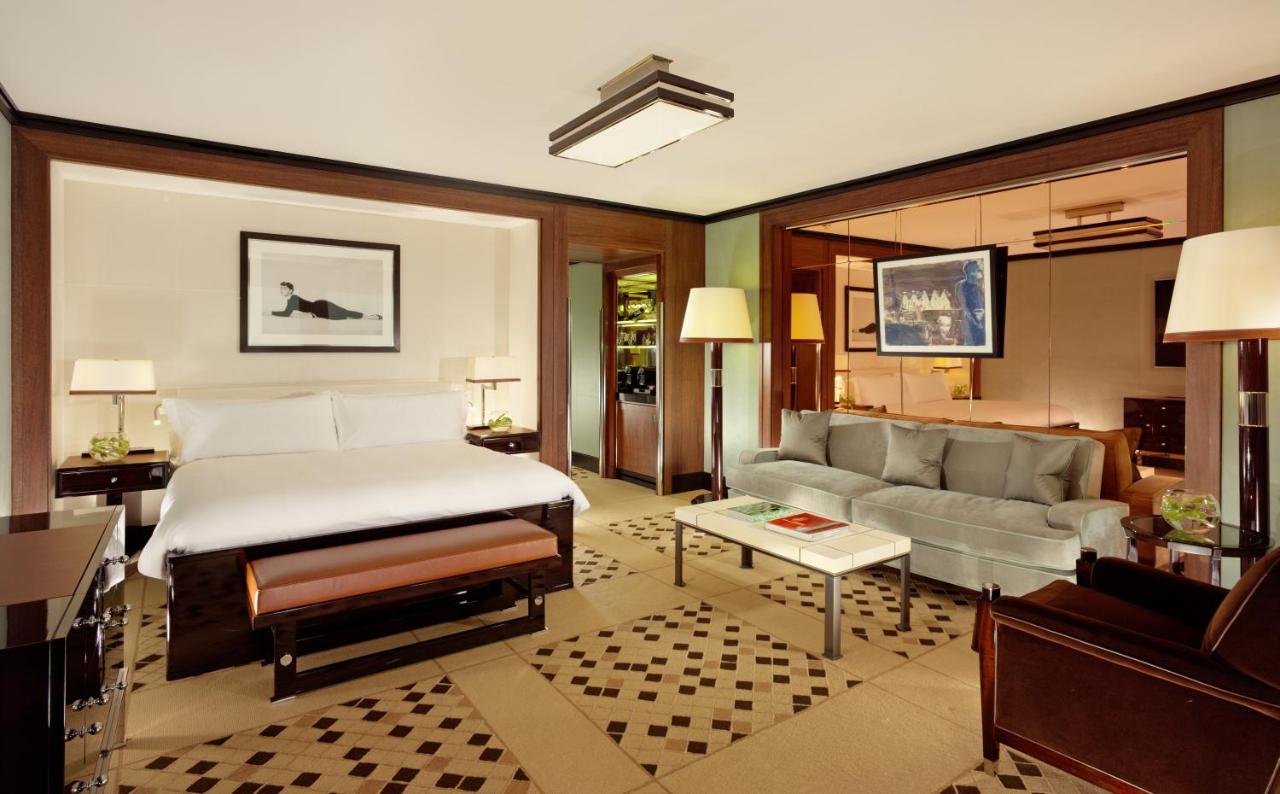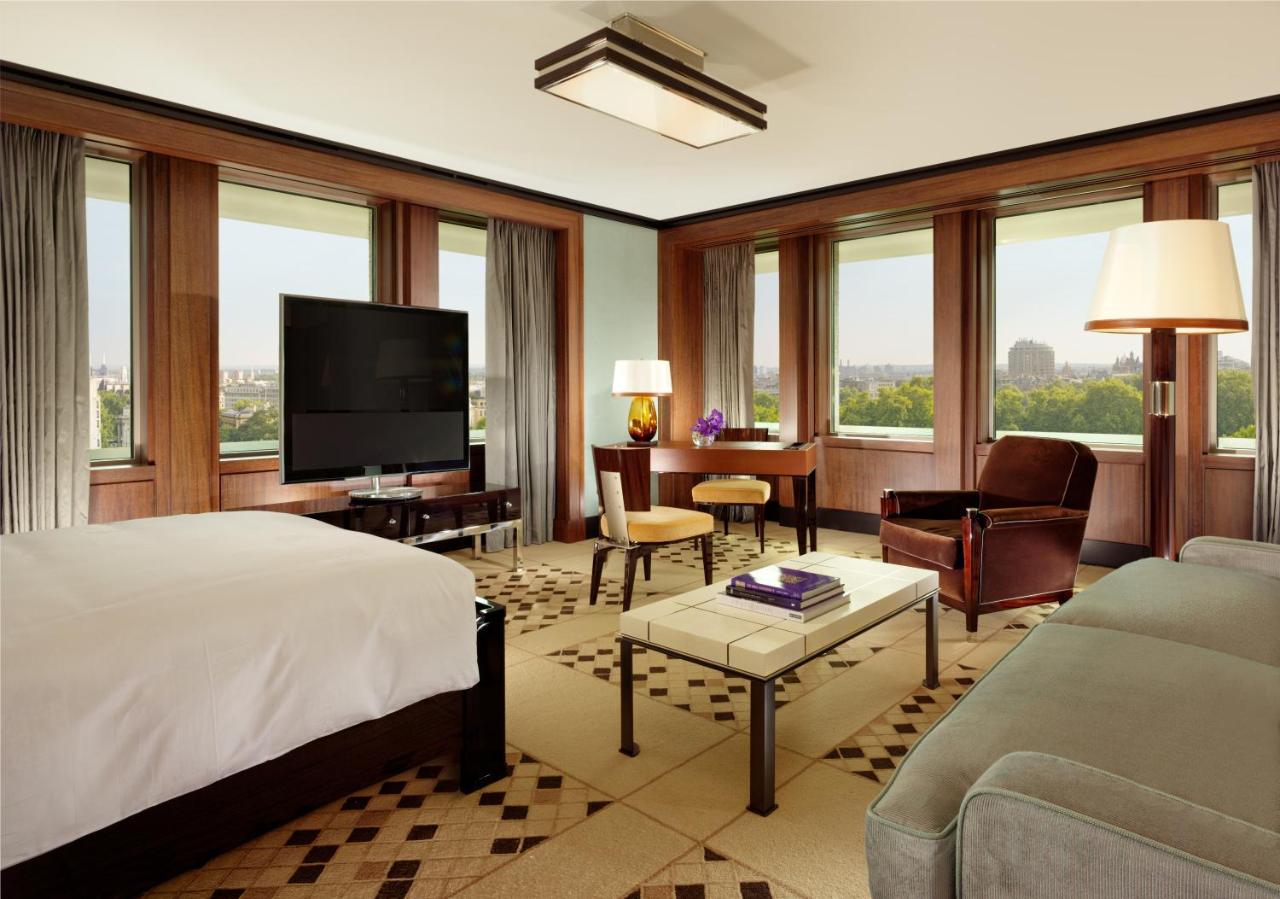 Bars And Restaurants At 45 Park Lane:
CUT at 45 Park Lane is a gastronomic masterpiece by world-renowned chef Wolfgang Puck. The restaurant's dynamic menu features succulent cuts of meat sourced from the finest producers around the globe. With a contemporary and stylish ambiance, CUT offers an unforgettable dining experience.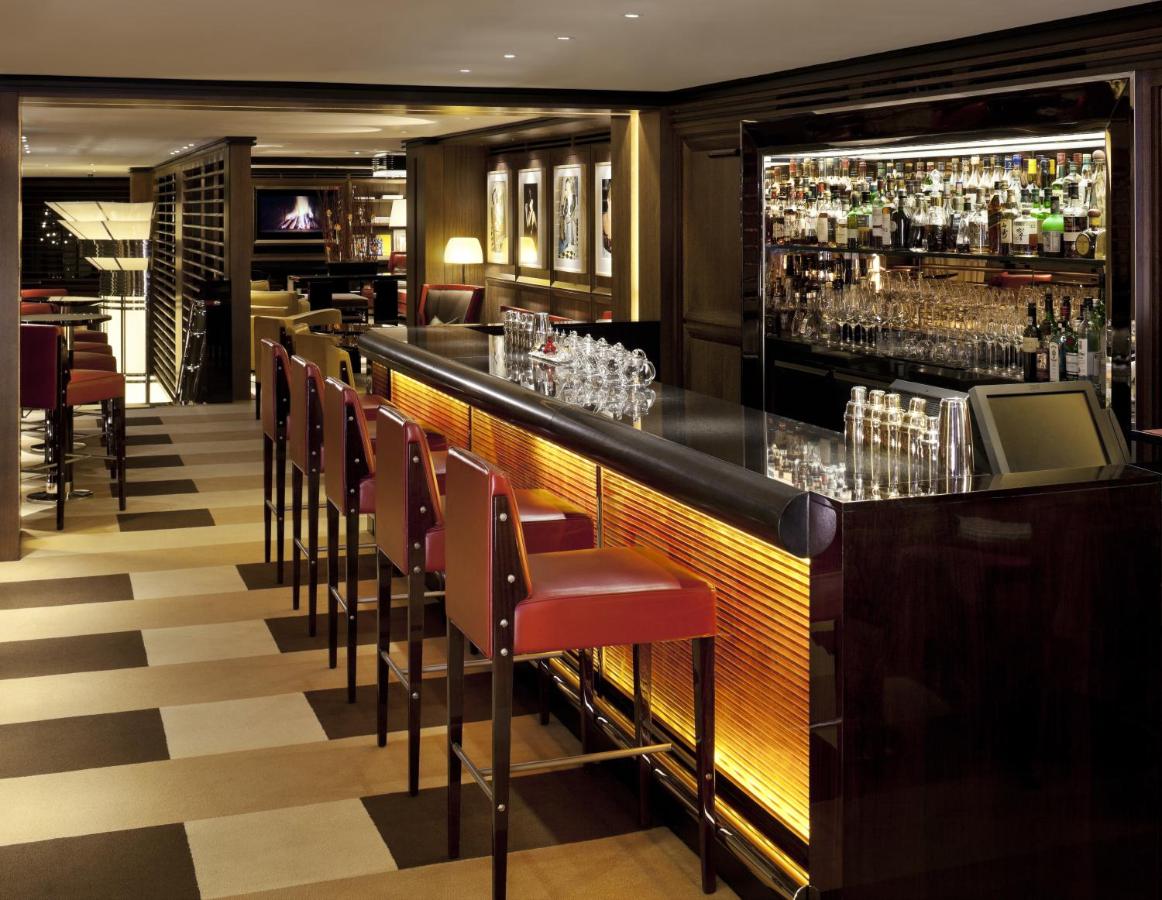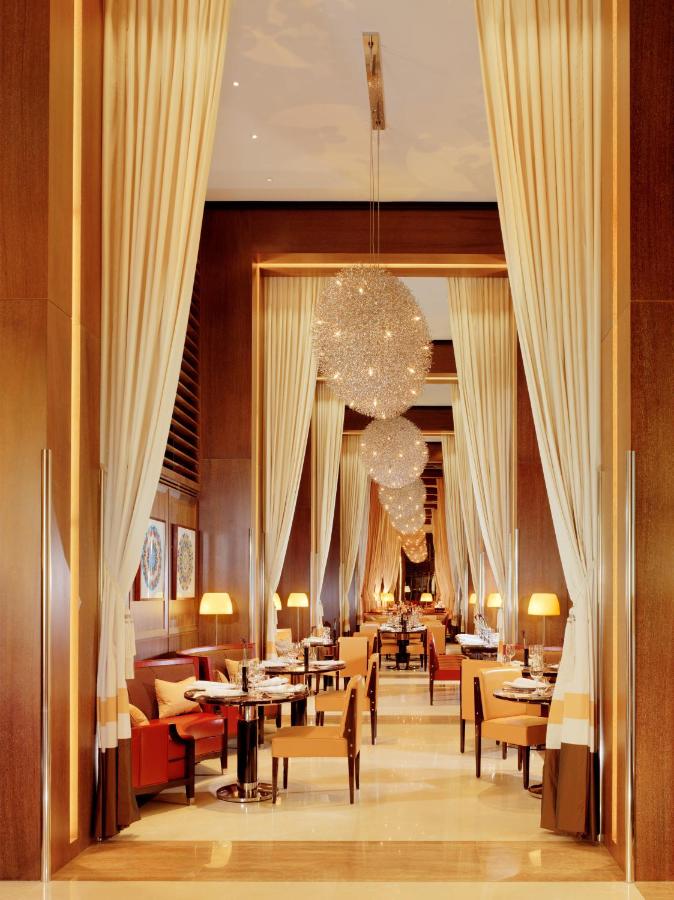 Hotel Amenities:
The Spa at 45 Park Lane: Rejuvenate your senses at the hotel's serene spa, offering a range of relaxing treatments and therapies to unwind and revitalize. Perfect for those looking for a hotels in London with a spa.
State-of-the-Art Fitness Center: Maintain your workout routine at the hotel's fully equipped fitness center, overlooking Hyde Park.
Personalized Concierge Services: The dedicated concierge team is available to cater to your every need, from restaurant reservations to arranging city tours.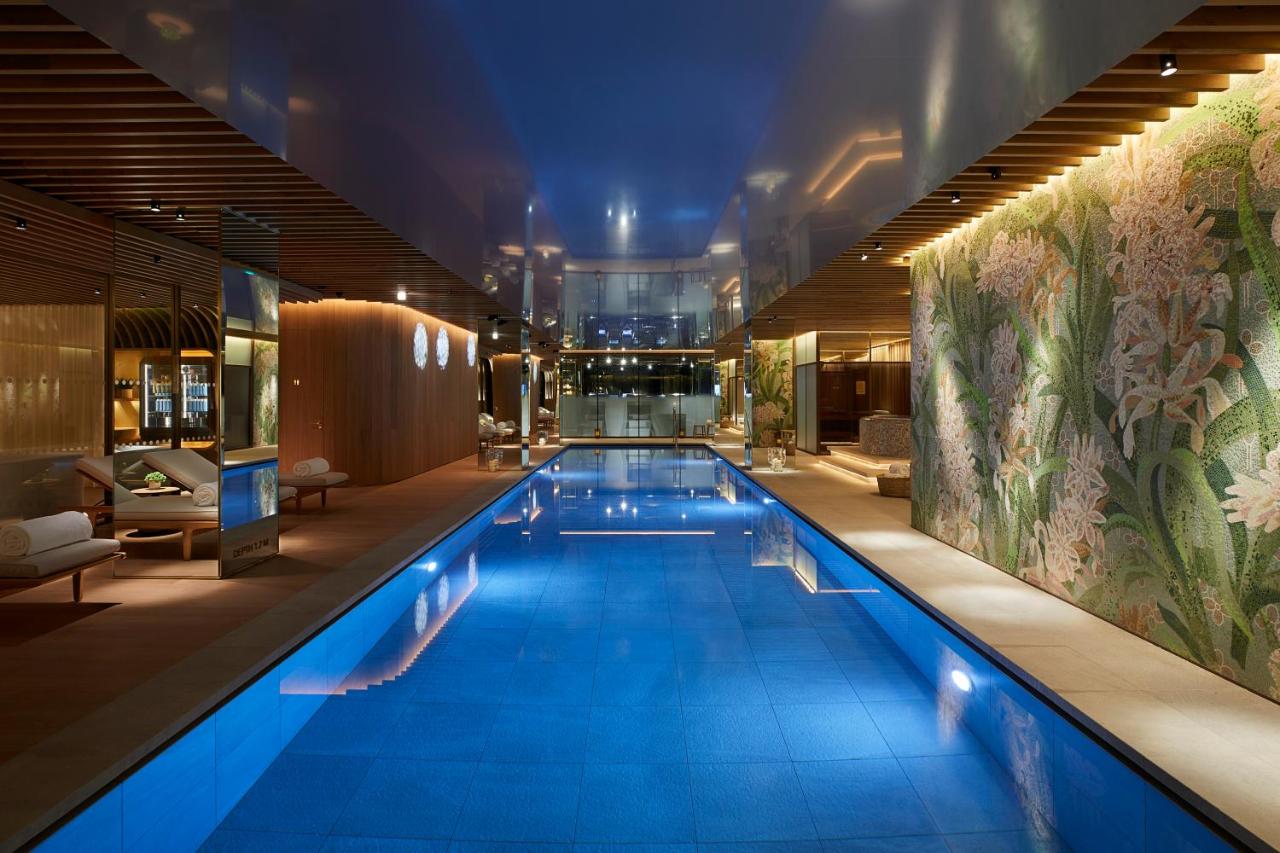 Staying at 45 Park Lane Hotel is an experience like no other—a harmonious blend of opulence, comfort, and exceptional service. From the moment you arrive, you'll be immersed in a world of luxury and elegance.
Indulge in exquisite dining, relax in luxurious rooms, and explore the vibrant city of London just beyond the hotel's doors. With an array of top-notch amenities and a prime location, 45 Park Lane Hotel promises an unforgettable stay that will leave you with cherished memories for a lifetime.
How To Get To 45 Park Lane Hotel:
45 Park Lane Hotel is conveniently located within easy reach of major transportation hubs. If arriving by air, London Heathrow Airport and London Gatwick Airport both offer seamless connections to the city. Additionally, the hotel provides chauffeur services for guests' convenience. We have a comprehensive guide on how to get into central London from airports.
Top Things To Do Near 45 Park Lane Hotel:
Explore Hyde Park: Take a leisurely stroll or enjoy a bike ride through Hyde Park, one of London's most iconic and scenic green spaces.
Visit Buckingham Palace: Immerse yourself in British royal history with a visit to the official residence of the Queen.
Discover the British Museum: Delve into the world of art, culture, and history at the British Museum, home to an extensive collection of artifacts from around the globe.
Shop on Oxford Street: Indulge in a shopping spree along Oxford Street, where you'll find an array of high-end boutiques and flagship stores.
Wander Through Covent Garden: Experience the vibrant atmosphere of Covent Garden, filled with street performers, artisan shops, and charming eateries.
Enjoy a West End Show: Treat yourself to a night of theater magic with a world-class performance in London's renowned West End district.
Take a Thames River Cruise: See the city from a different perspective with a relaxing Thames River cruise, offering picturesque views of iconic landmarks.
Tour the Houses of Parliament: Discover the political heart of London with a guided tour of the Houses of Parliament and Big Ben.
Discover the Victoria and Albert Museum: Explore the V&A Museum's vast collection of art, design, and fashion from various periods and cultures.
Wander through Regent's Park: Relax in the serene surroundings of Regent's Park, home to beautiful gardens and the famous London Zoo.
Enjoy High Tea at The Ritz: Experience the quintessentially British tradition of afternoon tea at the iconic Ritz Hotel. We have covered amazing places for afternoon tea in London.
Discover the Natural History Museum: Delve into the wonders of the natural world at the Natural History Museum, home to an extensive collection of specimens.
Tour the Churchill War Rooms: Step back in time at the Churchill War Rooms, an underground bunker used during World War II.
Experience the London Eye: Enjoy a bird's-eye view of the city aboard the London Eye, a giant observation wheel on the South Bank.
Explore the Science Museum: Engage in interactive exhibits and scientific wonders at the Science Museum.
Visit the Royal Opera House: Immerse yourself in the world of opera and ballet at the prestigious Royal Opera House in Covent Garden.
Discover the National Gallery: Admire masterpieces by renowned artists at the National Gallery, a treasure trove of art.
Take a Harry Potter Tour: Embark on a magical journey with a Harry Potter-themed tour, visiting film locations and hidden gems.
Enjoy a West End Musical: Get swept away by the captivating performances of a West End musical production.
FAQs
Q: Does 45 Park Lane Hotel offer pet-friendly accommodations?
A: Yes, 45 Park Lane Hotel welcomes furry friends and offers pet-friendly accommodations upon request.
Q: Is there a business center at the hotel for corporate guests?
A: Absolutely! The hotel features a fully equipped business center, catering to the needs of corporate travelers.
Q: Does 45 Park Lane Hotel provide airport transfer services?
A: Yes, the hotel offers convenient airport transfer services to and from major London airports.
Q: Are there non-smoking rooms available at the hotel?
A: Yes, the hotel offers non-smoking rooms for guests who prefer a smoke-free environment.
Q: Does the hotel have a 24-hour front desk?
A: Indeed, the hotel's front desk is available 24/7 to assist guests with any inquiries or requests.
Q: Does 45 Park Lane Hotel offer childcare services?
A: Yes, the hotel provides childcare services, ensuring a worry-free stay for families with children.