StowAway Hotel Waterloo is near the London  Eye, making it a perfect place to stay for those who want to be close to many of London's most famous attractions.
You get a clear view of the London skyline from the hotel, and it's just a short walk to the Southbank and Thames River attractions.
The rooms at StowAway are small but well-appointed. The arrangement of everything makes it feel more like a home than a hotel, and that's exactly what the owners were going for.
What To Expect When Staying At StowAway Hotel Near London Eye
The building here is created from re-purposed shipping containers, so you can enjoy sustainable living while being close to all the action. The containers was originally used to ship coffee beans from Ethiopia.
This explains why the size of the rooms at Stow Away Hotel is smaller. But from a normal eye, you cannot identify that the building has been made of shipping containers. The architects and artists have done a good job of hiding that truth.
The rooms have en-suite bathrooms, a flatscreen TV, and free Wi-Fi. You'll also find a hairdryer and iron in your room. The Wifi is unlimited and free of charge so that you can stay connected during your stay. There is also a bedside USB  charger to keep your devices charged while you sleep.
The rooms are small, but with a fully-equipped mini kitchen, king-sized bed, black-out blinds, and a gorgeous marble bathroom with luxury toiletries, you'll have everything you need for a comfortable stay.
When taking a shower, you'll choose to use the rain shower head or hand-held shower. The reason for having both showers is to save water and energy.
Unwined on the ground floor has explicitly arranged wines and other drinks. You can order a bottle of wine to be delivered to your room, or you can enjoy a drink in the lounge area. Every room has a sit and table so you can enjoy your drink while looking out at the London skyline.
Location: 137 Lower Marsh, London SE1 7AE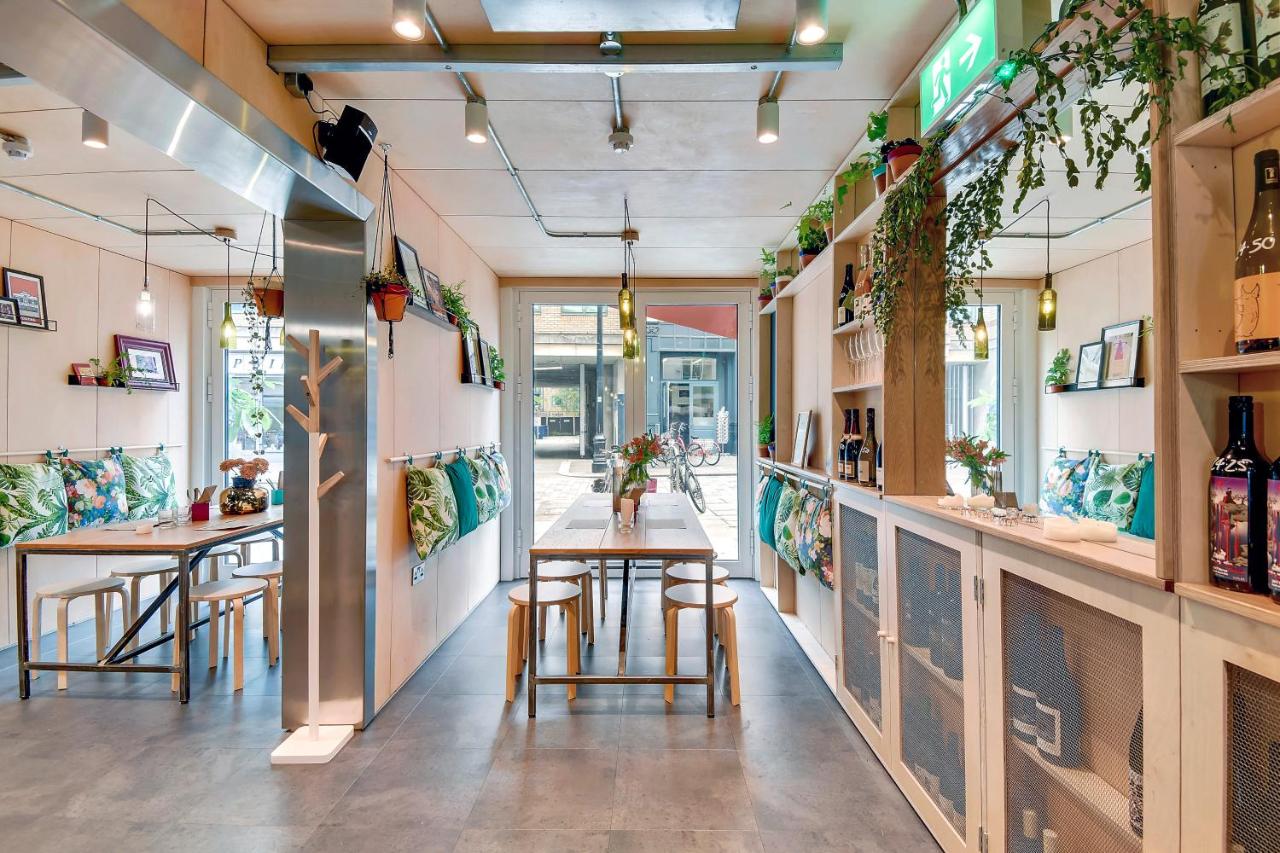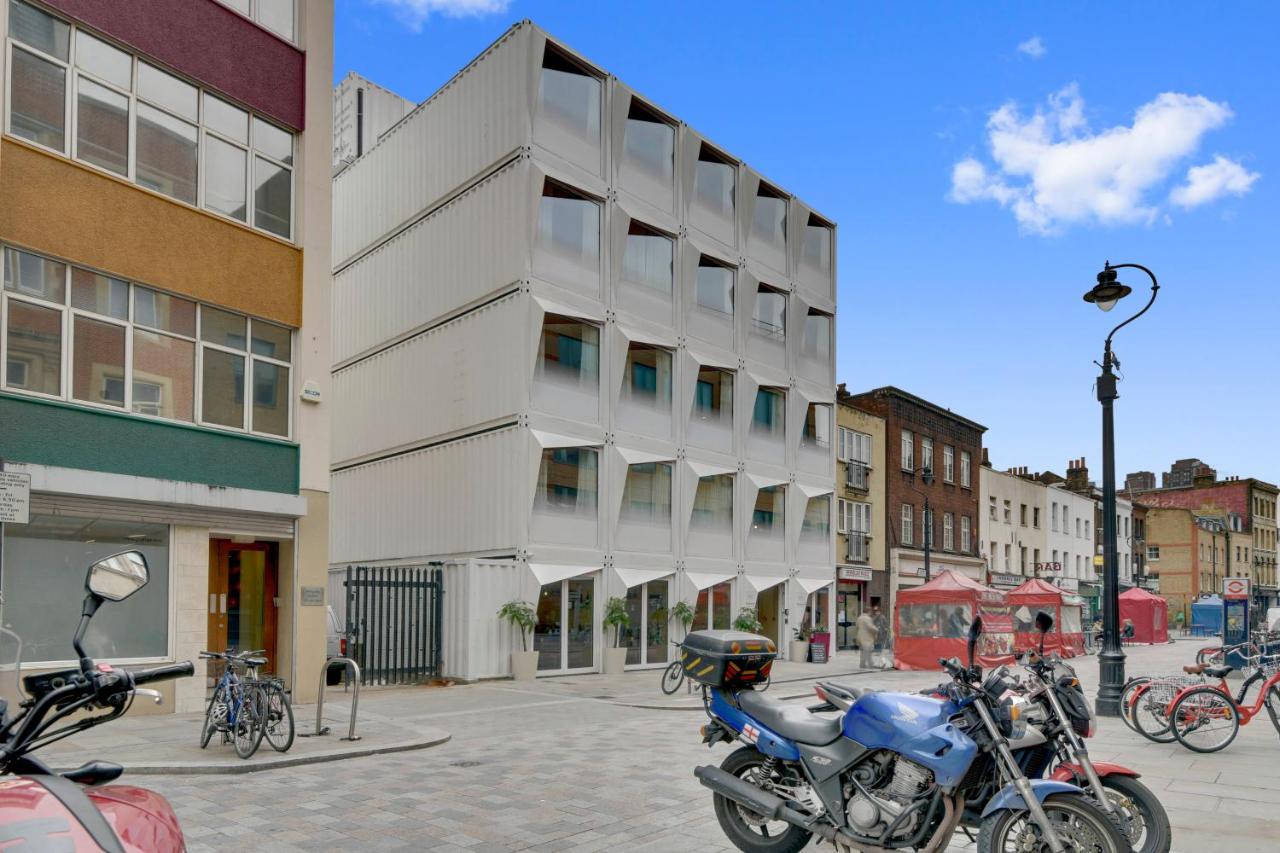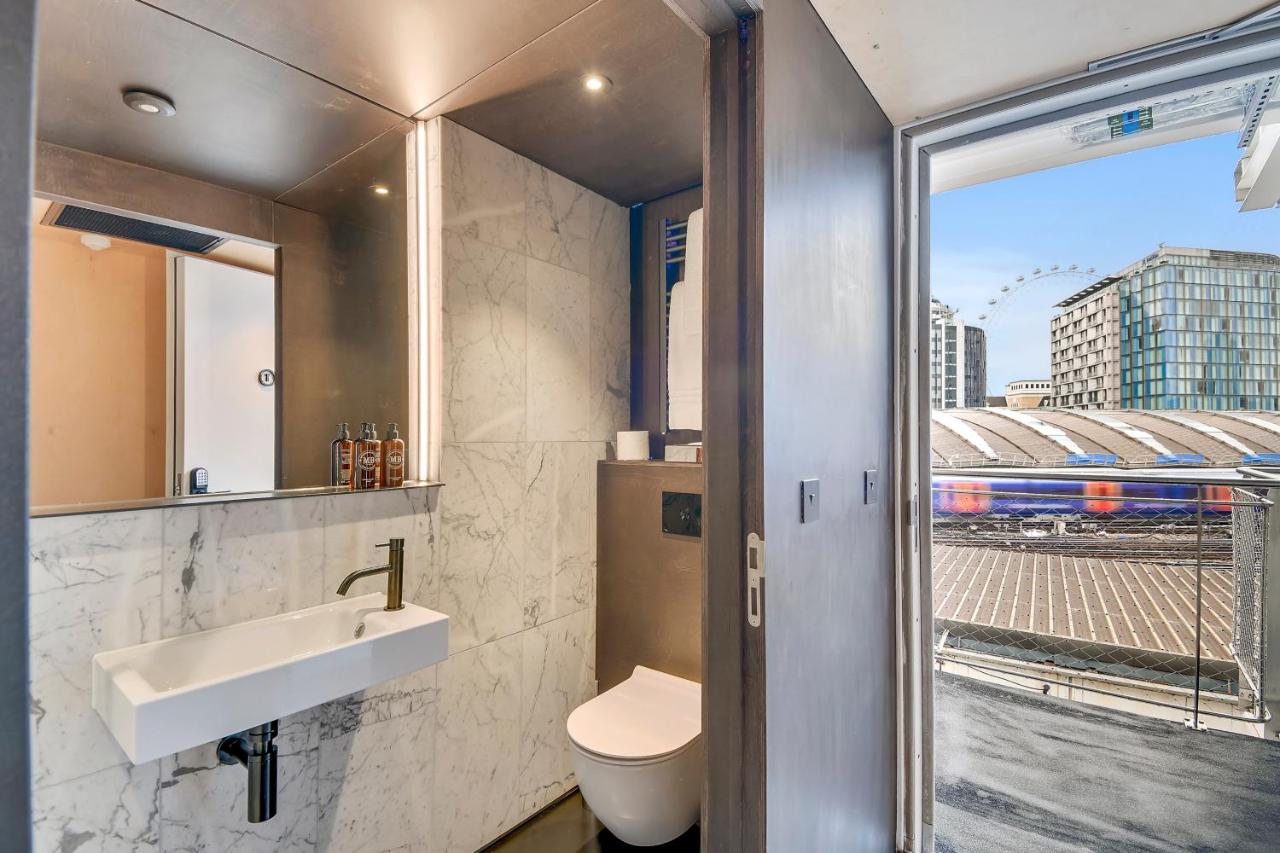 Things To See And Do Nearby – London Attractions Near Stow Away Hotel
Note, many of these are right at the doorstep of the hotel or just a short stroll.
Lower Mash Market
Big Ben
Old & Young Vic Theatre
London Eye
Tate Modern
London SEA Life Aquarium
Borough Market
Shrek Experience
London Southbank
Number 10 Downing Street
Trafalgar Square
Covent Garden
Below is a map showing just how close you are to London attractions from Stow Away Hotel. The red marker is the hotel and in blue are attractions within walking distance to the hotel.
Note that you can also take the bus just outside the hotel with many dropping you off at each of these attractions in under 5-10 minutes in most cases.  Just have your Oyster Card ready for your contactless card as buses do not accept cash.
More London Travel Tips