If you are looking for a multicultural, down-to-earth, and lively place to explore, visit Brixton. The London neighborhood reflects the afro-Caribbean roots of its residents.
Its closeness to the capital makes it popular with travelers looking for live music spots and late-night bars. For those that prefer exploring on foot, you can walk through exotic markets, artisan studios, and house cinemas.
Brixton is a vibrant tourist destination that grows on you with every visit. Here is a guide to things to do when visiting the bohemian neighbourhood. 
Places To Visit In Brixton
Brixton has been a hidden gem for a long time but is now growing with tourists want to see more authentic parts of London. It's among London's most cool areas to stay for those that want to be as close to the local vibe as possible.
If you prefer a guided tour of local surroundings you can get tours with a local from Brixton on Viator or via Get Your Guide.
Pop into Pop Brixton 
A space full of local businesses housed in shipping containers, Pop Brixton is popular with visitors. The space hosts several companies, including radio stations, barbers, and bars. But, the main attraction is the dining options offered all week long. The eateries offer diverse cuisines, including international dishes, at fair prices. 
The food choices are many, but make sure you sample the West Indian meals to experience local dishes. Some dishes to try include jerk chicken, curry goat, and salt fish at the local food stands. For oriental food like pakoras, visit popular eateries such as Kricket and Koi Ramen.
If you are craving a great burger, go to Honest Burgers or Dirty burger for the best ones in Brixton. Besides mouthwatering dishes, you can enjoy various events open to visitors throughout the year. The events include vintage sales, yoga sessions, and tai chi. 
Learn history at Black Cultural Archives
The rich history of Brixton is worth exploring when visiting the London neighbourhood. One of the best places to learn about the heritage and culture of the residents is the Black Cultural archives. The cultural center is home to huge collections and exhibitions that are open to the public. Displays are permanent or temporary and often showcase the beautiful culture of the Afro-Caribbean migrants. 
Besides the massive collection at Black Cultural Archives, the venue also hosts several educational activities and events. Open from Thursday to Saturday and is an attraction worth visiting to go back into the past of Brixton immigrants. Entry to permanent exhibitions is free, but temporary exhibitions may attract a fee. 
Enjoy the water at Brockwell Lido
One of the early relaxation spots in Brixton were Lidos- outdoor swimming pools that were popular in the 1920s. Although many closed down, one remains at Brockwell Park, giving you a chance to enjoy its sleek architecture.
The refurbished outdoor pool is a listed monument with a 50-meter pool, steam room, sauna, and hydro spa. It is open throughout the year, with movie screenings on summer nights. 
Sample dishes at Brixton Village
Brixton Village, off Coldharbour Lane, is your go-to spot for local and international dishes. Food and drinks are plenty, with over 100 traders showcasing the best of Brixton. Plan to spend the entire day exploring the avenues and sampling different delicacies. 
Although Brixton Village offers food from different parts of the world, some must-have dishes include tapas, jerk chicken, curry, jollof rice, and ramen.
You can eat the meals at the stalls or order takeaway to enjoy while browsing various shops. The street food dishes cost £8 to £12, and portions are generous. Make sure you buy fabrics, handicrafts, or vintage clothes for close family back home. 
Tour the Brixton Windmill
Walking through a 200-hundred-year-old windmill is a great way to learn about Brixton's past. As the sole surviving windmill is still operating, visitors can see its workings up close. The tour is informative, with stops whereby millers demonstrate bread-making step by step. 
Besides exploring the windmill, you can enjoy sumptuous meals at the on-sit pop-up café. Get a taste of the loaf made on location as you take in the beautiful surroundings. 
Explore Windrush Square
Windrush Square is a "sacred" space for the Afro-Carribean community. It gets its name from HMT Empire Windrush, a ship that docked in the UK in 1948 with immigrants from the Caribbean. Located at the front of Brixton Tate Library, it plays host to some impressive monuments in the London neighbourhood. 
The Black Cultural Archives is one of the prominent attractions in the square and attracts tourists all year round. Renovated in 2010, The Georgian townhouse is home to temporary exhibitions about famous black Britons and displays showcasing the experiences of the black British people. 
Satisfy your sweet tooth at the Chocolate Museum       
 If you love chocolate, then the chocolate museum is a "must-stop" for you. The museum started in 2008, offering information plus chocolate-related-memorabilia.
Walking through the exhibition, you learn about the history of chocolate in Britain and around the world. As a representative of the UK industry, the museum in Brixton also offers quality products to visitors in the area. 
For hands-on training in chocolate production, plan to attend workshops open to the public. The events facilitated by skilled chocolatiers, including live demonstrations, also occur monthly.
After touring the museum, visit the on-site café and sample their menu, which includes chocolate cakes, hot chocolates, and chocolate products from Melange. The museum is open only on Sundays from 11 am.
View this post on Instagram
Picnic In Brockwell Park
Brockwell Park, popular with outdoor lovers, provides impressive views of the city skyline. Located at the junction of Tulse Hill, Herne Hill, and South Brixton, the lush garden is one of the largest greenest spaces in London.
It has kept its 19th-century Victorian layout with a beautiful wall made of flowers and various herbs. Enjoying a picnic alone or with friends is one of the best ways to spend time at the park. Visit the duck ponds, sports facilities, and large playground if visiting with kids. 
Besides picnics, the park has various summer outdoor events, such as the Lambeth Country Show. 
 Stroll down Electric Brixton
Electric Avenue in Brixton was the first street connected to electricity, hence its name. It's filled with scents, sights, and sounds of Brixton Market that make walking through it entrancing. Typically, the street is awash with market stalls selling lots of Asian, Caribbean, and African merchandise. 
The street featured in the famous song by Eddy Grant is also eye-catching because of the beautiful street art. 
Attend a concert at 02 Academy Brixton
Over the years, 02 Academy Brixton has changed its name many times without affecting its core offering. The building is a concert venue that has hosted massive stars since it opened its doors in 1983. Its 4,921capacity has seen it play host to famous artists like the Sex Pistols, Bob Dylan, the Clash, and the White Stripes, among others.
The renaissance interior of the Academy Brixton is inviting and makes it worth attending a club night or comedy evening. The sloped floor is also an advantage for short people as they can see the stage when a band is performing. To attend a concert, you need to check their calendar regularly so that you can book a ticket in advance.
Have fun at Slime Planet
Traveling with kids to Brixton is incomplete without visiting Slime Planet. The venue hosts workshops that allow children to use slime to do fun things creatively.
Slime workshops usually take one hour, with participants required to arrive fifteen minutes before the session begins. Slime provided by the company organising the workshop is non-toxic and is available in various shapes and scents. 
Typically, the workshops are held on weekends or school holidays, allowing kids to enjoy a wonderful sensory experience. The workshops always end with kids making a giant slime together, giving them a chance to have fun and make precious memories. 
Explore the night at Hootananny Brixton
Nightlife in Brixton with entertainment spots spread all over the London neighbourhood. One of the popular bars in the area is Hootananny which offers a 3-in-1 experience offering a music venue, pub, and garden.
Open every day; it has two spacious rooms, one with a stage that hosts live bands and comedy nights while the other is a sports bar with pool tables and table football.
At the front is a large patio that acts as the garden for those that prefer to sit outside. Hootananny opens from 5 pm on weekdays and 2 pm on weekends. Tickets for events are affordable and need to be booked in advance. 
Places To Eat & Drink In Brixton
Although Brixton has several interesting places to visit, you may need to take a break to eat as you continue your trip. Below are some places to check out in addition to the list of cool cafes in Brixton, amazing cocktail bars and these cool places for bottomless brunch in Brixton. All covered on the blog.
Barrio Brixton
Barrio is a lively restaurant in Brixton that offers a high-energy environment for revelers. Besides the restaurant, you get to enjoy time at the cocktail bar and socialize with locals and other tourists. The 200-capacity eatery offers a diverse menu filled with Latin American delicacies and mixed drinks. 
Popular dishes at Barrio include cactus quesadillas and tostadas. The drinks are old classics, new blends, and beer from the bar. Apart from the regular service offered throughout the week, Barrio also offers brunch every Saturday from 11:30 am.
View this post on Instagram
Hope & Anchor
Hope & Anchor is a popular pub in London because of its unique garden. The garden is decorated in a tropical theme with fairy lights, beach huts, and palm trees adorning the space. Heating is available in the room, which makes it quite comfortable during winter. 
If you love watching sports as you eat, you will love the TV screens at the pub, which are great when watching significant sports events. Most popular meals at the establishment include outdoor barbecues and mojitos. Open from 12 pm to 8:30 pm, every day of the week. 
Dogstar
A few years ago, Dogstar was a great hangout spot in Brixton, famous for its late-night parties and skilled DJs. In 2020, it was refurbished and resembles a traditional pub focusing on delivering excellent meals. Beers are available, with draught beers sold at £5.80 and £6 at the impressive bar. Opening hours are Monday to Thursday, 4 pm to midnight; Friday, 4 pm to 1 am. The bar is open from noon on weekends, with the kitchen open until 9 pm. 
View this post on Instagram
Off The Cuff – OTC Bar
For the best live music in London, go to Off The Cuff Bar. The award-winning bar in Herne Hill is a great place to hang out. Table or seat reservation is allowed on their website to be assured of seating. Whether you are looking for tasty meals and a wide selection of drinks, OTC Bar has it all. Open daily from 5 pm to 12 am except Friday, which extends by an hour. Saturday opening hours are from 12 pm to 1 am and Sunday, closing is at 10 pm. 
Elm Park Tavern
Elm Park Tavern is a traditional pub with a warm ambiance that offers incredible food and drinks that incorporate everyone's tastes. Their drink menu includes cask beers, 22 kegs, ciders, beers, and local ales. Food-friendly wines are also part of the menu and pair well with the perfectly cooked classics. Open on weekdays from 5 pm to 11 pm and on weekends from 12 pm to 12 am.
Where To Stay In Brixton
Hootananny hotel offers cozy rooms with amenities to make your stay comfortable. Some amenities include free Wi-Fi, a bar, a nightclub, and a child-friendly hotel. 
Effra Court are Victorian apartment blocks with beautiful outdoor spaces perfect for short and long stays. The apartments are fully furnished with a working kitchen and fitted electronics. Their location near Underground Station makes accessing other parts of Brixton easy.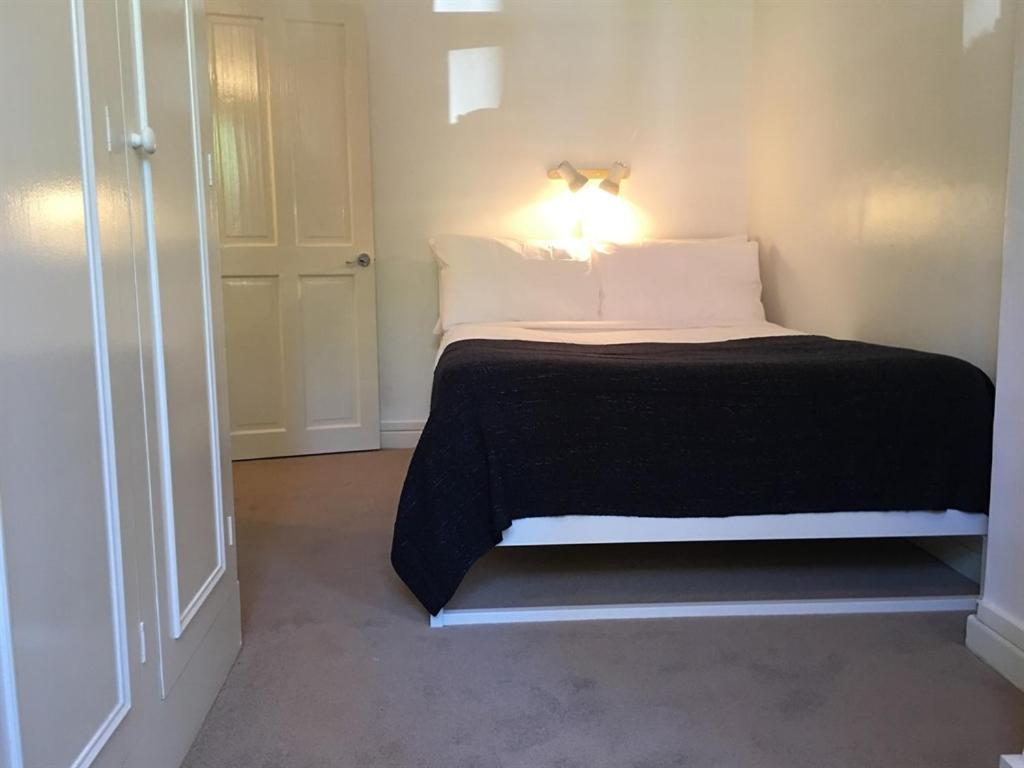 Located on 10 minutes from o2 Academy, the Halfmoon rooms above a pub are plush and perfect for singles or groups. Visitors get to enjoy breakfast and Wi-Fi at no cost. Open-air dining is also on offer in certain parts of the year. 
Premier Inn is a boutique hotel offering fabulous rooms at a great price. Housed in a red building, the hotel is in excellent condition and offers visitors a bar, casual restaurant, and free Wi-Fi. 
How To Get To Brixton
The easiest and quickest way to get to Brixton is by London Underground tube. Brixton station is on the Victoria Line. So you can easily get from Oxford Street to Brixton or Kings Cross, Euston, Green Park, Warren Street all sit on Victoria Line which means you can connect from many other London nnderground lines to get to Brixton.
You can also get to Brixton by bus from central London and many other corners of the city. For example you can explore the westend and then take the bus number 3 from Westminister to Brixton or bus 59 from Euston or bus 159 from Oxford Circus. If you are coming from Clapham Junction direction you can take bus 35 to Brixton. There are plenty of way to get to this lovely part of London. For additional transport help check out the TFL website.