One Hundred Shoreditch is a hotel many people visit when they come to London. The outlook of the hotel is amazing as it overlooks the city.
The rooms are spacious and comfortable with many of the facilities that you could need while on your stay including a kitchen and sitting area. It's also located in Shoreditch, one of London's most vibrant neighbourhoods.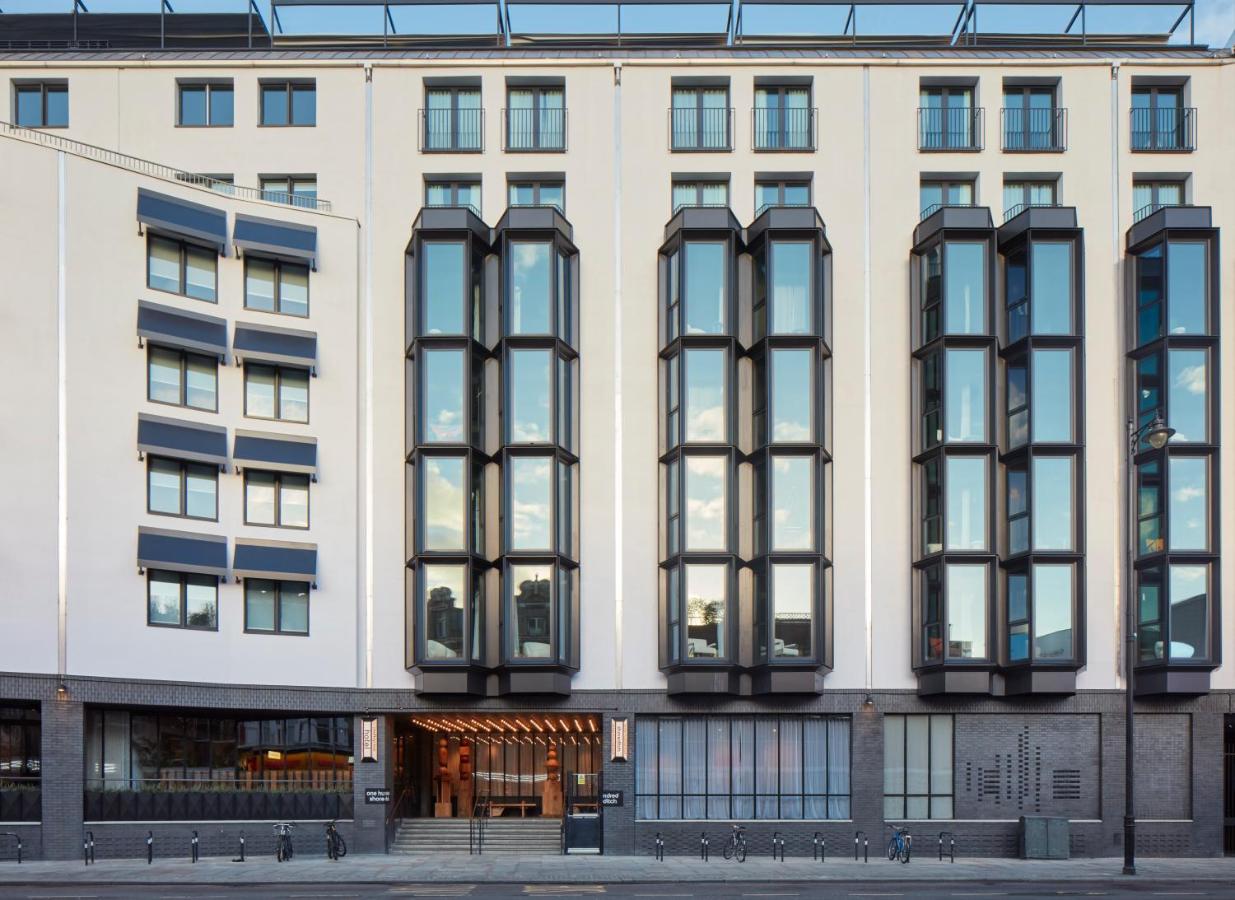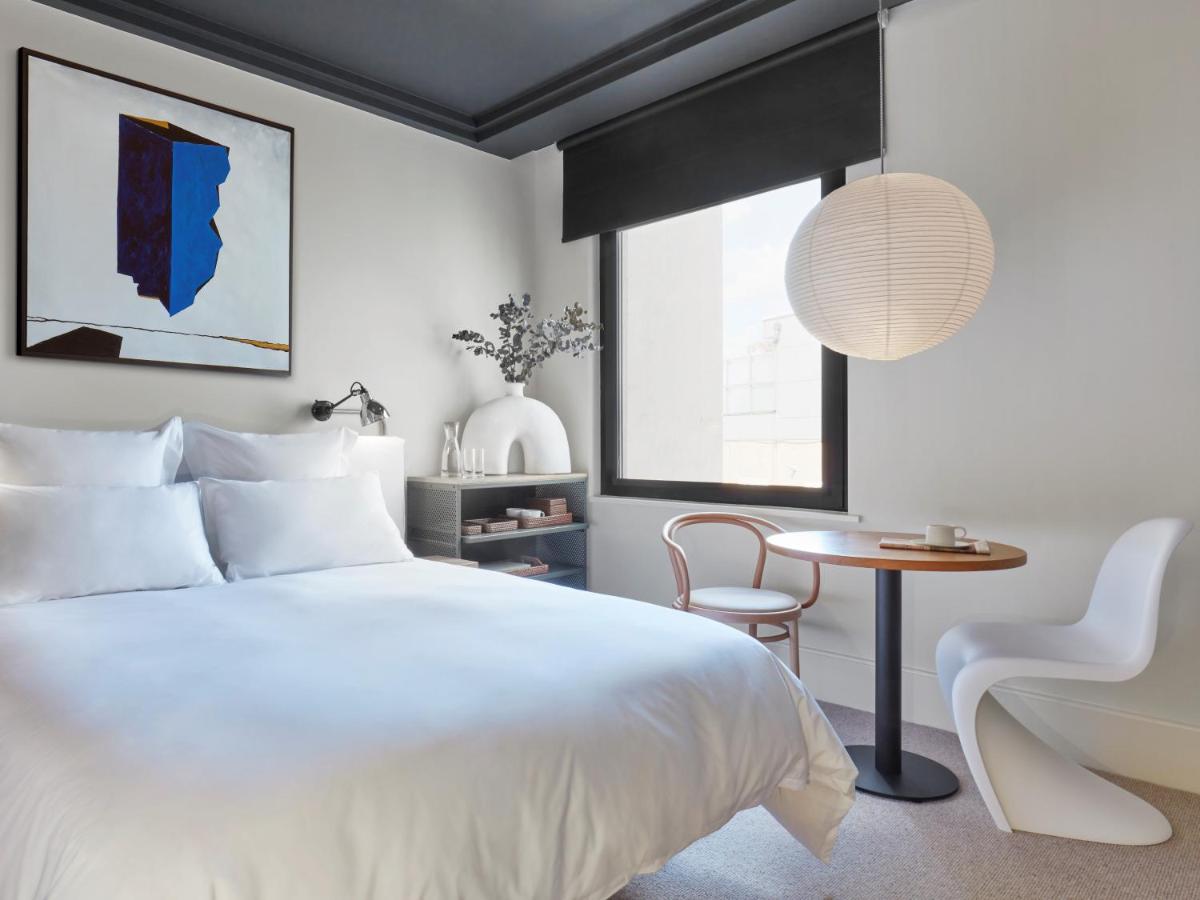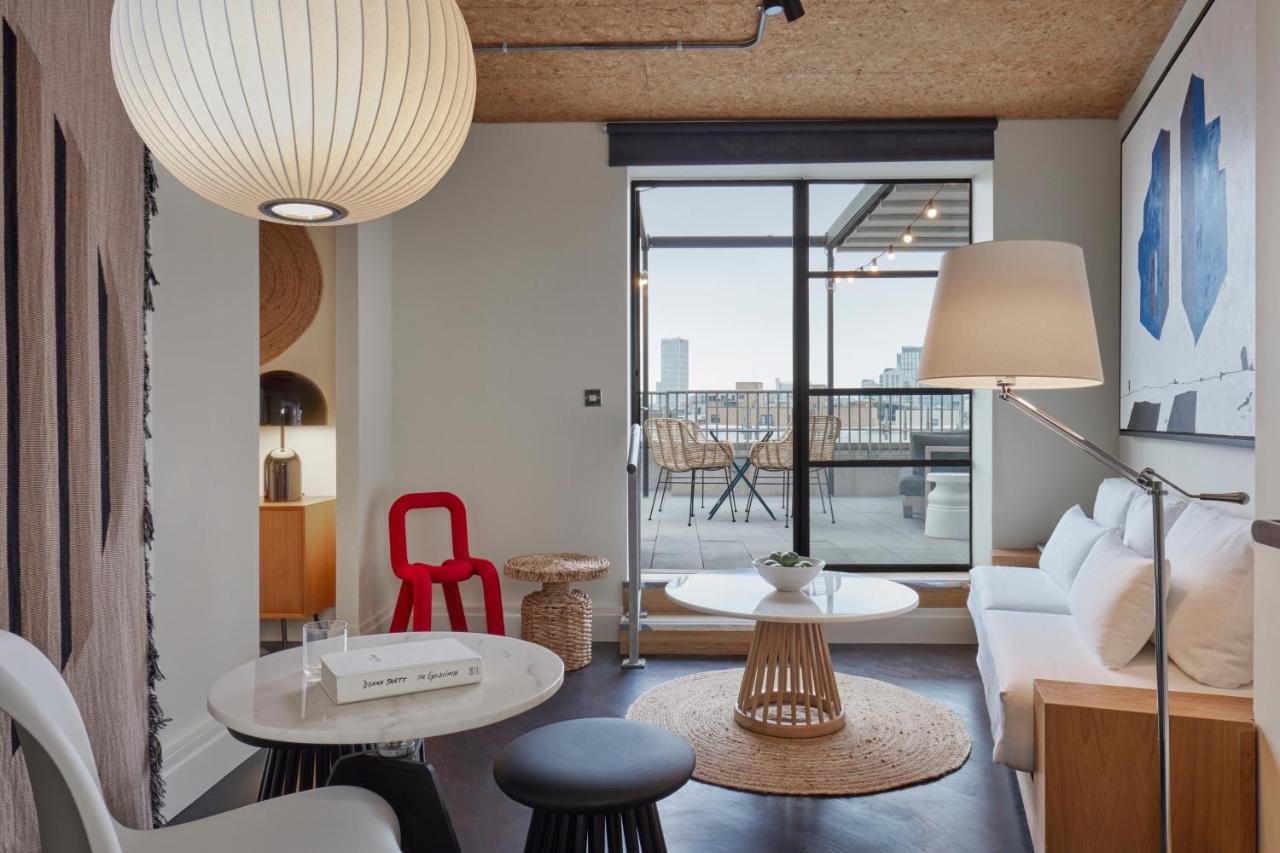 What To Expect When Staying At One Hundred Shoreditch Hotel
One Hundred Shoreditch is home to six restaurants and bars, including Goddard & Gibbs. The theme of this place is an ode to the great British traditions with a focus on fresh and seasonal produce.
The coloring of the interior is very calming, with dark woods and low lighting. The restaurant's predominant color is white with blue and red highlights. The aim of painting the walls white was to make the space look bigger than it is and to create a feeling of cleanliness.
The blue and red highlights are there to create a homely feeling as these are colors that are often seen in British households.
As for the bars, they are all different in terms of design and atmosphere. But one common theme between them is that they all give off a very relaxed and welcoming vibe.
This independent hotel has 258 bedrooms and suites. The rooms vary in size and amenities but all come with a flat-screen TV, iPod dock, and coffee machine. Many of the rooms also have a view of the city.
The suites are more spacious and have a separate living area and kitchen. It also has five meeting and event spaces. These are perfect for hosting conferences, weddings, and parties. They can personalize the space to your event and cater to your every need.
The hotel has a gym and swimming pool. The gym is open 24 hours a day and has all the latest equipment. The swimming pool is located on the roof and has amazing views of the city.
The floor-to-ceiling glass, offers great views of the London city skyline. This means you can have clear views of the city no matter where you are in the hotel.
Location: 100 Shoreditch High St, London E1 6JQ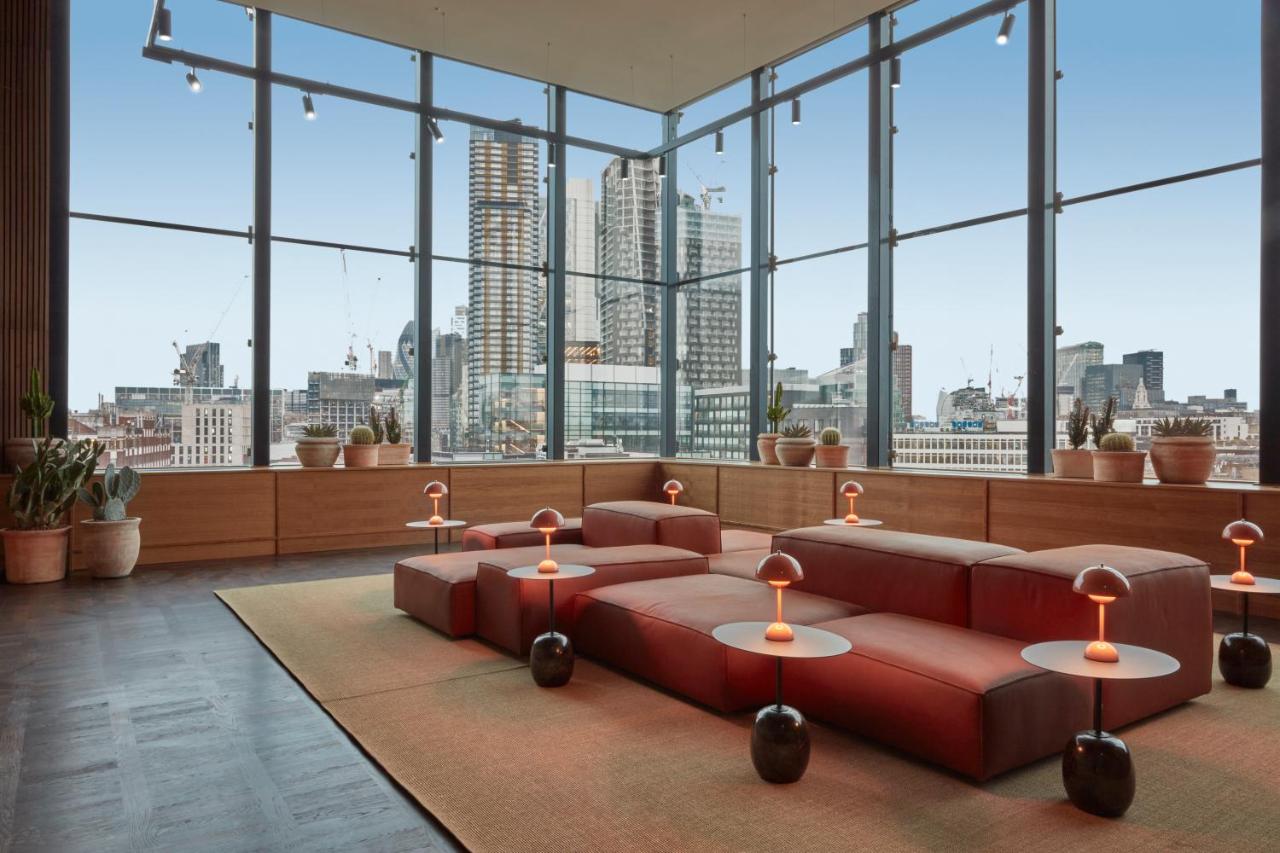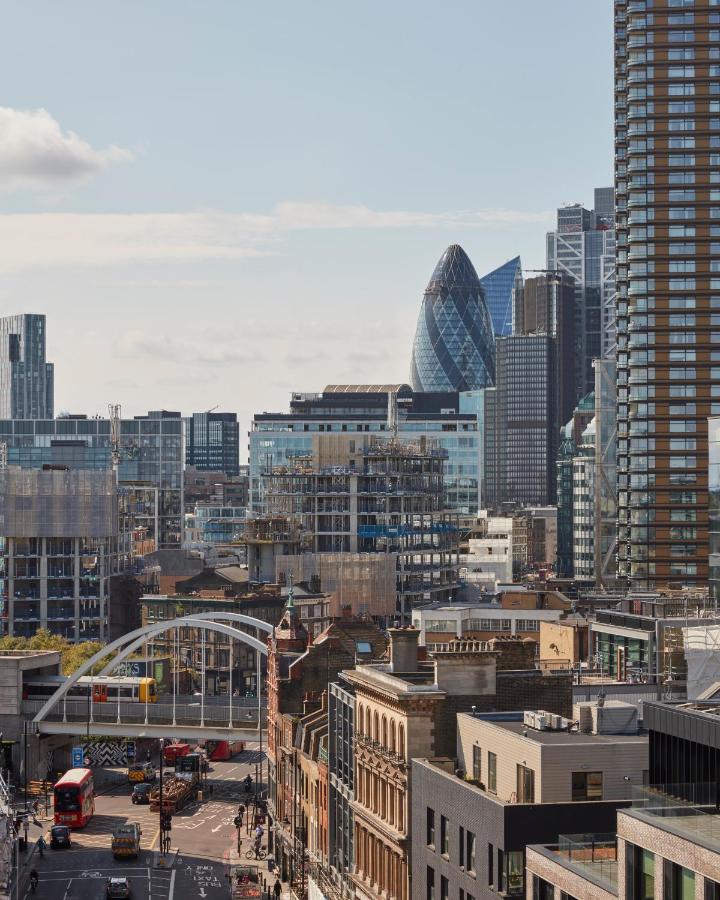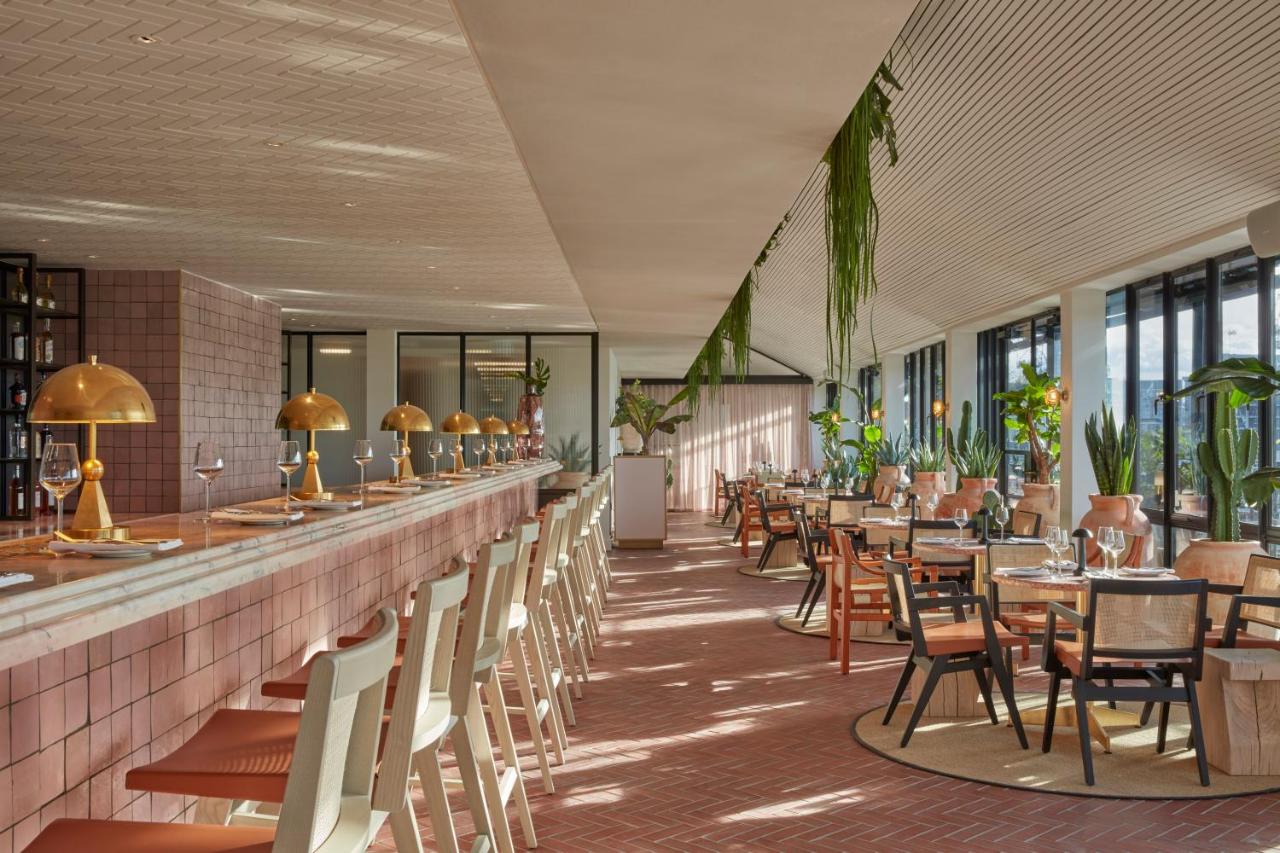 Things To See And Do Nearby – London Attractions Near One Hundred Shoreditch Hotel
Right from the doorstep of the hotel you have plenty of things to do in Shoreditch. Everything from bars, cafes, restaurants, street foods in food and arts, and markets. Shoreditch has it all!
Below are a few tourist attractions not to miss near this and other hotels in Shoreditch.
BOXPARK Shoreditch
Tower Bridge
Backyard Market
Mercato Metropolitan
Colombia Road Flower Market
Bricklane
Duck and Waffle
The Garden At 120 – Fenchurch Garden Rooftop Viewpoint
Leadenhall Market( Perfect for Harry Potter)
St Dunstan Church
Spitalfields Market
St Pauls Cathedral
Barbican Conservatory
Below is a map showing the hotel in red marker and tourist attractions nearby in blue.
More London Travel Tips