Chanel, the renowned luxury fashion brand, has a strong presence worldwide, including several boutiques in the vibrant city of London.
Whether you're a fashion enthusiast, a dedicated Chanel fan, or simply interested in exploring iconic shopping destinations, this post will guide you through the various Chanel shops in London. From the prestigious Bond Street to the bustling Oxford Street, let's take a closer look at the locations and what each one has to offer.
The Chanel Brand
Chanel, a name synonymous with timeless elegance and sophistication, is a luxury fashion brand that has left an indelible mark on the world of fashion. Founded by Coco Chanel, the visionary designer, Chanel has become an icon in the industry, renowned for its exquisite craftsmanship, innovative designs, and unparalleled style. In this article, we will explore the essence of the Chanel brand and the diverse range of products it offers.
1. The Iconic Chanel Brand
Chanel is not just a fashion brand; it is a symbol of timeless luxury and refined taste. With its instantly recognizable interlocking "CC" logo and classic color palette of black and white, Chanel exudes an air of understated elegance. The brand's commitment to quality, attention to detail, and pursuit of perfection has made it a favorite among fashion enthusiasts around the globe.
2. Chanel's Product Range
Chanel offers a wide range of products that cater to every aspect of a fashionable lifestyle. Let's explore some of the key categories within Chanel's product portfolio:
Chanel Fashion
At the heart of Chanel's offerings is its exquisite fashion line. From iconic little black dresses to impeccably tailored suits, Chanel's clothing designs embody a perfect blend of timeless elegance and contemporary flair. Each garment is meticulously crafted using luxurious fabrics and showcases the brand's impeccable attention to detail.
Chanel Accessories
Chanel's accessories are coveted by fashion lovers worldwide. The brand's handbags, such as the iconic Chanel 2.55 and the timeless Chanel Boy Bag, are the epitome of sophistication and craftsmanship. Additionally, Chanel offers a range of accessories, including belts, scarves, sunglasses, and jewelry, all exuding the brand's signature aesthetic.
Chanel Fragrances
Chanel is renowned for its captivating fragrances that have become olfactory classics. From the iconic Chanel No. 5, a timeless symbol of femininity, to the modern and vibrant Chanel Chance, each fragrance is carefully crafted to evoke emotions and create lasting impressions. Chanel's perfumes are an essential part of its legacy and continue to captivate fragrance enthusiasts.
Chanel Beauty
Chanel's beauty line combines innovation and luxury to offer a wide range of cosmetics and skincare products. From foundations and lipsticks to skincare essentials, Chanel's beauty products are formulated with the highest-quality ingredients, delivering exceptional results while enhancing natural beauty. The brand's beauty line reflects the same elegance and attention to detail that define its fashion creations.
4. Quality and Craftsmanship
One of the pillars of Chanel's brand philosophy is its unwavering commitment to quality and craftsmanship. Each Chanel product is meticulously created by skilled artisans who possess a deep understanding of the brand's heritage and traditions. From the selection of materials to the intricate stitching and finishing touches, every detail is carefully executed to ensure the highest level of quality and durability.
5. Chanel's Influence on Fashion
Chanel has had a profound impact on the fashion industry, revolutionizing women's fashion and redefining notions of style and femininity. Coco Chanel's innovative designs, such as the iconic Chanel suit and the little black dress, challenged the conventions of the time and introduced a new era of elegance and practicality. The brand's timeless creations continue to inspire designers and fashion enthusiasts, cementing Chanel's position as a true fashion authority.
6. Chanel's Commitment to Sustainability
In recent years, Chanel has taken significant strides towards sustainability and ethical practices. The brand is dedicated to reducing its environmental footprint and ensuring responsible sourcing of materials. Chanel actively promotes eco-friendly initiatives and invests in innovative technologies to create a more sustainable future for the fashion industry.
Chanel Stores and Shops In London
While below you will find many standalone Chanel stores and those in department stores, you can also hope directly on the Chanel site as well as on Harrods, Farfetch, and Lampoo. Your goods can be delivered directly to your chosen address.
Chanel Bond Street
Located on New Bond Street, one of London's most prestigious shopping destinations, Chanel Bond Street stands as a beacon of luxury. This flagship store showcases Chanel's timeless elegance through its carefully curated collection of fashion, accessories, and beauty products. The boutique's sophisticated interior design creates a captivating ambiance that reflects the brand's iconic aesthetic.
Address: 158-159 New Bond Street, London W1S 2UB
Opening Hours: Monday To Saturday 10am to 6pm | Sunday 12pm to 6pm
Phone Number: +44 20 3943 5555
Chanel Fine Jewellery New Bond Street
This is among the luxury jewellery stores on Bond Street. It is located two doors down from Cartier. The whole store is dedicated to Chanel's luxury range of jewellery, watches and other accessories. With plenty of comfortable sitting to help you relax while you browse the range of accessories with a glass of champagne.
Address: 173 New Bond St, London W1S 4RF
Opening Hours: Monday To Saturday 10.30am to 6pm | Sunday 10.30am to 6pm
Phone Number: +44 20 7499 0005
Chanel Sloane Street
Situated in the upscale neighbourhood of Sloane Street, Chanel's boutique offers a unique shopping experience. This store blends the brand's classic style with the trendy vibe of the area. From haute couture and ready-to-wear collections to exquisite handbags and accessories, Chanel Sloane Street caters to the diverse tastes of fashion enthusiasts.
Address: 167-169 Sloane St, London SW1X 9QF
Opening Hours: Monday To Saturday 10am to 6pm | Sunday 12pm to 5pm
Phone Number: +44 20 3943 5555
Chanel Harrods
For a truly luxurious shopping experience, head to Chanel Harrods. Nestled within the world-famous Harrods department store in Knightsbridge, this boutique showcases Chanel's exquisite craftsmanship and attention to detail. From the iconic Chanel tweed jackets to the coveted handbags, you'll find an extensive range of products that epitomize the brand's elegance.
Address: First Floor, Harrods, 87-135 Brompton Rd, London SW1X 7XL
Opening Hours: Monday To Saturday 10am to 9pm | Sunday 11.30am to 6pm
Phone Number: +44 20 3943 5555
Chanel Selfridges
Located in the heart of London's bustling shopping district, Chanel Selfridges offers a fusion of contemporary style and timeless luxury. This boutique within the renowned Selfridges department store on Oxford Street presents a wide range of Chanel's fashion and accessories collections. It's a must-visit destination for fashion enthusiasts seeking the latest trends from the brand.
Address: Chanel Selfridges – 400 Oxford Street, London W1A 1AB
Opening Hours: Monday To Friday 10am to 10pm | Saturday 10am to 9pm | Sunday 11.30pm to 6pm
Phone Number: +44 20 7491 3553
Chanel Harvey Nichols
Nestled within the prestigious Harvey Nichols department store in Knightsbridge, Chanel Harvey Nichols combines the brand's timeless elegance with the allure of one of London's premier shopping destinations. From exquisite Chanel perfumes to limited-edition fashion pieces, this boutique caters to the discerning clientele seeking the epitome of luxury.
Address: 109-125 Knightsbridge, London SW1X 7RJ
Opening Hours: Monday To Saturday 10am to 8pm | Sunday 11.30am to 6pm
Phone Number: +44 20 7235 5000
Chanel Liberty
Chanel Liberty, situated on Regent Street with access from the famous Carnaby Street as well, presents a unique fusion of Chanel's iconic style with the eclectic atmosphere of the Liberty department store. This boutique showcases a range of Chanel fashion, accessories, and beauty products, all while immersing visitors in the vibrant ambiance of one of London's most historic and iconic retail destinations.
Address: Regent St., Carnaby, London W1B 5AH
Opening Hours: Monday To Saturday 10am to 8pm | Sunday 11.30am to 6pm
Phone Number: +44 20 3893 3062
Chanel Heathrow T5
For those jetting off from Heathrow Airport, Chanel Heathrow T5 offers a last-minute opportunity to indulge in the world of Chanel. Located at the gate level, this boutique presents a curated selection of products for travelers who appreciate luxury and style. Explore Chanel's offerings and add a touch of elegance to your journey.
Address: Gate Level, Wallis Rd, Hounslow TW6 2GA
Opening Hours: Monday To 6am to 10pm
Phone Number: +44 20 3943 5555
Chanel Heathrow T3 – Heathrow Airport, TW6 2GA
Chanel Heathrow T3, also situated within Heathrow Airport, provides an exclusive shopping experience for travelers passing through Terminal 3. Browse through Chanel's iconic collections, including fashion, accessories, and beauty products, to discover the perfect memento or treat yourself to a luxurious gift before your departure.
Visiting a Chanel shop in London is not just about shopping; it's an experience that combines the thrill of luxury fashion with the vibrant atmosphere of one of the world's most cosmopolitan cities. Immerse yourself in the elegance, craftsmanship, and heritage of the Chanel brand as you explore these iconic boutiques.
Address: Chanel, T3, Level 1 T3, Airside, Level 1, Departure Lounge
Opening Hours: Monday To 5.30am to 10pm
Phone Number: +44 20 3943 5555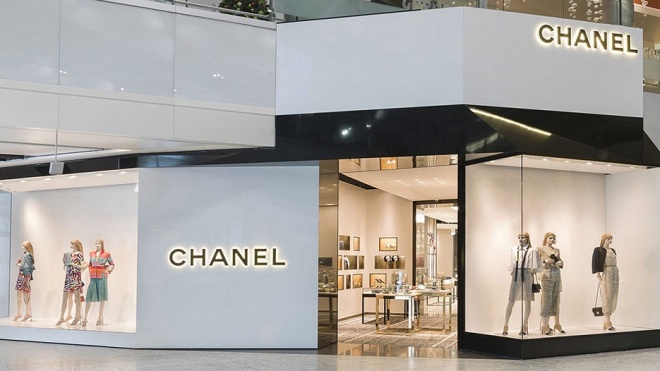 Chanel Covent Garden
The first ever CHANEL Fragrance & Beauty Boutique is located in Covent Garden. Step inside the CHANEL Beauty universe. An exclusive dreamscape of makeup, skincare and iconic fragrances inspired by a legendary founder, Gabrielle 'Coco' Chanel. You will find the latest collections and rediscover iconic products, from makeup and skincare to fragrance, as well as eyewear. They can also send your favourites straight to your door with our Concierge Delivery service in London, a CHANEL service that's exclusive to the Covent Garden Boutique.
Address: Covent Garden Piazza, Unit 6 The Mkt, London WC2E 8RF
Opening Hours: Monday To Saturday 10am to 7pm | Sunday 12am to 6pm
Phone Number: +44 20 7240 2001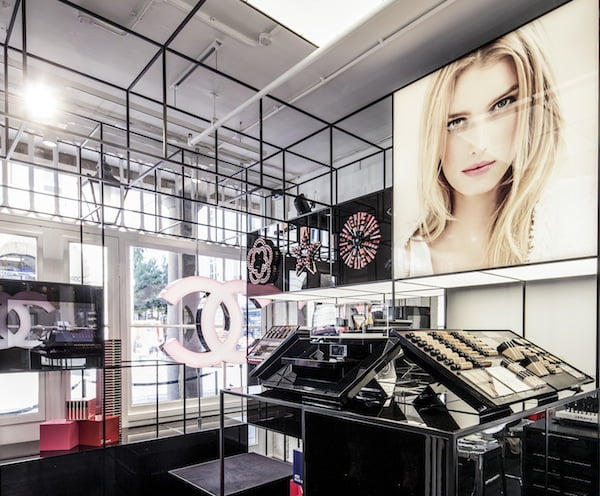 Map of Chanel Stores In London
Chanel's presence in London is a testament to the brand's timeless appeal and enduring popularity. From the prestigious Bond Street to the bustling Oxford Street, each Chanel boutique in London offers a unique experience that combines luxury, style, and impeccable craftsmanship. Whether you're a fashion enthusiast or simply appreciate the elegance of Chanel, visiting these iconic locations allows you to immerse yourself in the world of high fashion and experience the brand's rich heritage firsthand.
So, next time you're in London, don't miss the opportunity to explore Chanel's boutiques and indulge in the allure of luxury fashion. From classic pieces to the latest trends, Chanel has something for every discerning shopper, ensuring a truly unforgettable experience.
The shopping experience at Chanel stores in London
When you step into any Chanel boutique in London, you'll be greeted by a team of knowledgeable and attentive staff who are passionate about providing an exceptional shopping experience. They are well-versed in the brand's history, collections, and latest trends, ensuring that you receive personalized assistance and guidance in finding the perfect Chanel piece.
The interior designs of Chanel stores in London are meticulously curated to reflect the brand's elegance and sophistication. From the tasteful color schemes to the meticulous placement of products, every detail contributes to creating an atmosphere that immerses visitors in the world of Chanel. The luxurious ambiance and attention to detail make the shopping experience truly memorable.
Tips for visiting Chanel shops in the city
Plan your visit: Chanel boutiques in London can get busy, especially during peak shopping seasons. Consider visiting during weekdays or off-peak hours to avoid crowds and ensure a more relaxed shopping experience.
Be open to exploration: While each Chanel boutique offers a selection of the brand's iconic products, some stores may have exclusive or limited-edition items. Take the opportunity to discover unique pieces that may not be available elsewhere.
Engage with the staff: The knowledgeable staff at Chanel boutiques are there to assist you. Don't hesitate to ask for their recommendations, styling advice, or any questions you may have about Chanel's collections.
Take your time: Chanel is all about timeless elegance and quality. Take your time to explore the collections, try on different pieces, and find what truly resonates with your style and preferences.
Consider your budget: Chanel offers a range of products, from affordable accessories to high-end couture. Before visiting the boutiques, determine your budget and focus on the products that align with your price range.
With these tips in mind, you can make the most of your visit to Chanel shops in London and have a memorable shopping experience.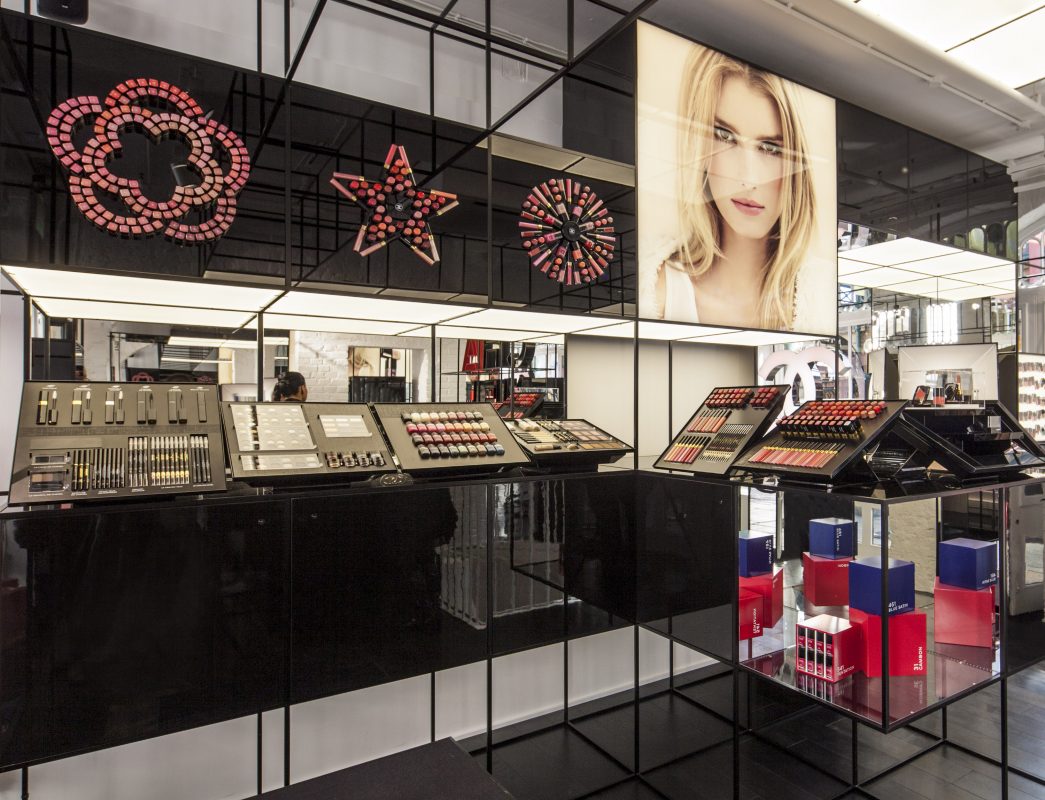 Chanel Video
---
FAQs
Chanel's legacy as a purveyor of timeless elegance and impeccable craftsmanship is unparalleled. With its diverse range of fashion, accessories, fragrances, and beauty products, Chanel continues to set trends and captivate the hearts of fashion enthusiasts worldwide. From Coco Chanel's revolutionary designs to the brand's commitment to quality and sustainability, Chanel remains an enduring symbol of luxury, style, and sophistication.
Are there any other Chanel shops in London apart from the ones mentioned in the article? While the article highlights several prominent Chanel boutiques in London, there may be additional locations or pop-up stores that could open from time to time. It's always a good idea to check Chanel's official website or contact their customer service for the most up-to-date information on all their London stores.
Can I find Chanel's limited-edition or exclusive collections in these London boutiques? Yes, some Chanel boutiques may offer limited-edition or exclusive collections that are not available in other stores. It's worth visiting different locations or contacting the specific boutiques in advance to inquire about the availability of such collections.
Do Chanel boutiques in London offer alterations or customization services? Chanel provides alteration and customization services for certain products, such as clothing and handbags. It's recommended to inquire with the boutique staff about the specific services offered and any requirements or limitations that may apply.
Are Chanel prices the same in all the boutiques in London? Chanel's pricing is generally consistent across their boutiques worldwide. However, factors such as local taxes and exchange rates can affect the final price. It's advisable to be aware of these factors and consider any potential variations when comparing prices between different locations.
Can I make purchases from Chanel boutiques in London online? Yes, Chanel offers online shopping services through their official website. However, availability may vary depending on the region and specific products. It's recommended to visit the Chanel website for more information on online shopping and delivery options in London.
Where can I purchase Chanel products? Chanel products are available at Chanel boutiques worldwide, as well as select department stores and authorized online retailers.
Are Chanel products expensive? Chanel is a luxury brand known for its high-quality craftsmanship, which is reflected in the price of its products. The pricing varies depending on the specific item and collection.
Does Chanel offer customization services? Chanel provides limited customization options for some products, such as handbags and jewelry. It's advisable to inquire at Chanel boutiques for more information.
What is the significance of the Chanel logo? The interlocking "CC" logo is a symbol of Chanel and represents the initials of the brand's founder, Coco Chanel. It has become an iconic emblem of luxury and style.
Does Chanel have a fragrance for men? Yes, Chanel offers a range of fragrances specifically designed for men, including the popular Chanel Bleu de Chanel.
---
Celine | Burberry | Fendi | Versace | Chloe | Mulberry | Valentino | Christian Dior | Prada | Cartier | Gucci | Stella McCartney | Vivienne Westwood | Louis Vuitton | Hermes | Armani | Ralph Lauren |