Last Updated on 11 January, 2023
Summer in London is known for being sketchy so when the sun is out it's time to kick your shoes of, put on some sandals and head for London's best roof top bars. While my sisters were visiting from the USA I managed to take them to a few of them as we hadn't managed to explore them on there last visit.
One of those was Vista Bar in Trafalgar Square. Sits on top of Trafalgar Hotel with views across Westminster, London's theatre district and of course watching the hustle and bustle of Trafalgar Square.
"Lets face it, this is London. When the weather is this good its time to celebrate"
As we are right in the middle of summer(not judging by this week's weather), I thought I would show you some of the places locals hang out in, in the city. These places also offer some of the best views of the city without paying extra to get in.
London's Best Roof Top Bars
Sushisamba –  London's highest roof terrace. Open all year round at Heron Tower in Liverpool Street. Very popular with professionals, so expect a waiting list or queues.
The terrace's point of focus is a tree sculpture with pretty orange leaves that sparkle when lit up after sunset. Cocktail prices are also not for the faint-hearted but the amazing views more than make up for the prices.
The lift ride up there is worth a go in itself any time of day, although I prefer it at night.
110 Bishopsgate, EC2N 4AY
Aqua – Open all year round and offers the perfect spot for watching the sunset with a cool drink in hand and interesting conversations with friends.
5th Floor, 30 Argyll Street, London, W1F 7EB 
Frank's Cafe – Open since 2007 and sits above Peckham's multi-story car park in South East London, with backdrop views into the city. Only open in the summer – From May until end of September and sometimes into October.
Level 10,  Peckham Multi-Storey Car Park, 95a Rye Lane, London, SE15 4ST
Roofnic–  Newly opened in 2015 and offers sanctuary away from Oxford Street's bustling retail therapy madness. Great music, fake grass and a slick white canopy for shelter from the inevitable downpours.
535 Oxford St, London W1C 2QW 
Dalston Roof Park – Set in London's Eastend. Dalston Roof Park has a small bar with street food shack and has been used for many a filming project so make sure its open before heading there.
Dalston Roof Park, The Print House, 18-22 Ashwin Street, E8 3DL
Queen of Hoxton, Shoreditch – Sits close by London's financial district. Queen of Hoxton is open all year round. This year it will be transformed into a Cuban-themed bar for the summer. Smokin' Graciela's Rooftop Bar takes its name from Havana's legendary 80 year old cigar-smoking diva and features Cuban music, Cuban sandwiches and Cuban cigars along with a daiquiri menu.
Queen of Hoxton, 1-5 Curtain Road, EC2A 3JX
Madison, St Paul's –  A breathtaking view of the dome of St Paul's Cathedral is the pièce de résistance at this restaurant and bar where Champagne and wines get big billing.
Plenty of reasonably priced bar food if you're not up for a full dinner and we'd recommend the Sunday brunch for a good value visit. It started to rain the last time I was there so the pictures won't make it on the blog but you can check out the view from
this shot on my Instagram.
Madison, Rooftop terrace, 1 New Change, EC4M 9AF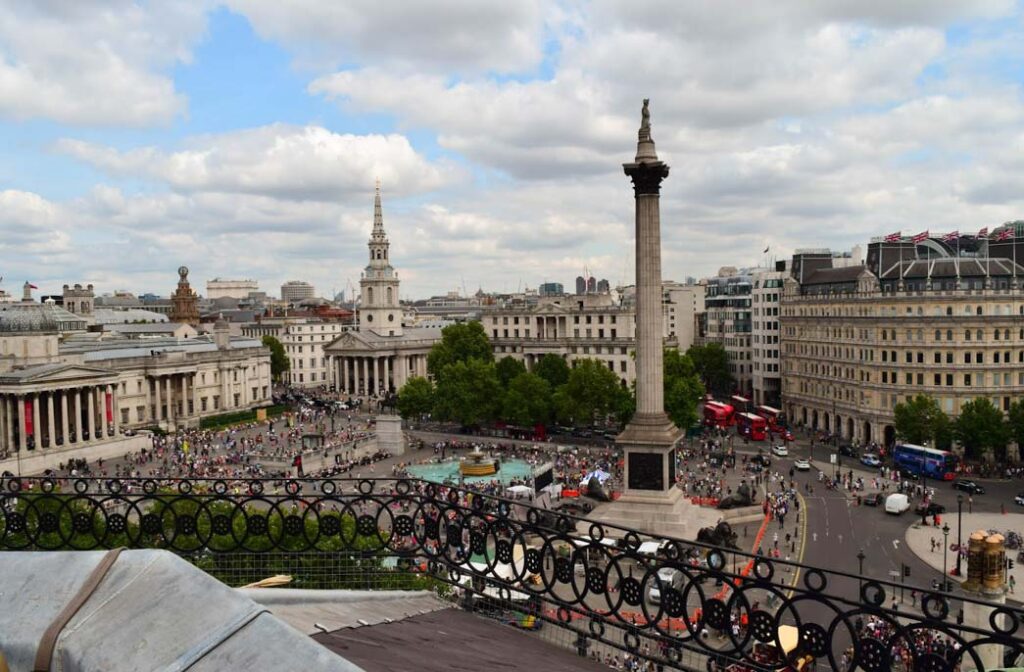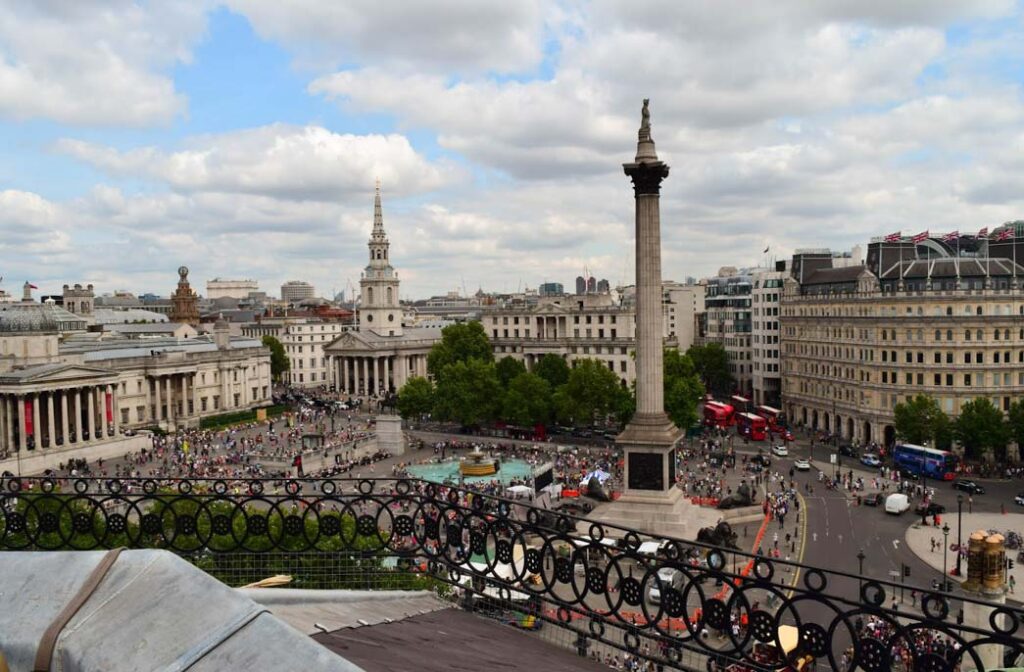 Radio Rooftop Bar – Sits right in the heart of The Strand has secured its status as one of central London's prime rooftop drinking destinations.
But it's also drawn its fair share of negative attention from customers stuck in queues or turned away at the door. Radio offers extraordinary 360-degree views of every star of the London skyline.
336-337 Strand, London WC2R 1HA
Boundary Rooftop – Open all year round and unsurprisingly popular spot is perched atop the Terence Conran-designed Boundary Project. There are few lovelier ways to pass time in Shoreditch than with drinks and Mediterranean nibbles on the Boundary rooftop.
It does require a certain level of financial investment, though, and note that being a fairly squat building in an area devoid of interesting features, the views from on top aren't the best you'll find.
Boundary Rooftop, 2-4 Boundary Street, Shoreditch, E2 7DD
Coq d'Argent – Bank –  A favourite among City slickers and a real suntrap, while a large drinks list spans just about everything from beers and wines to spirits and cocktails. A full grill menu is available alongside bar snacks. Views arent bad either.
Coq d'Argent, No.1 Poultry, EC2R 8EJ
London Rooftop Bars Map